If you're a programmer, you probably already know what an API is. But for those who are new to programming, API stands for Application Programming Interface, and it's essentially a contract between two pieces of software, allowing them to connect to each other and exchange information. Let's use an analogy to illustrate the point further.
Look at the side of your laptop. You'll see a series of ports, in different shapes and sizes, for different kinds of connections. These are like APIs. Once you connect to them, you can exchange information, without knowing any of the inner details of how they work.
For example, if you were to plug your headphones into the last port on the right, you should start receiving audio information, even though the headphones and the computer don't know how each other works. This is basically a hardware API in action. Similarly, software APIs allow two pieces of software to communicate with each other via an implied contract.

Since we're talking about the API, let's take a moment to talk about API names and make sure you understand what those are. The API name is a unique identifier that the platform uses to determine what data or metadata you are trying to access. In the example we're working with right now, we're going to use your full name, and the unique API name for your full name is Name. Simple enough, right?
Using this API name, we can show your name in the Salesforce1 Mobile App [1]: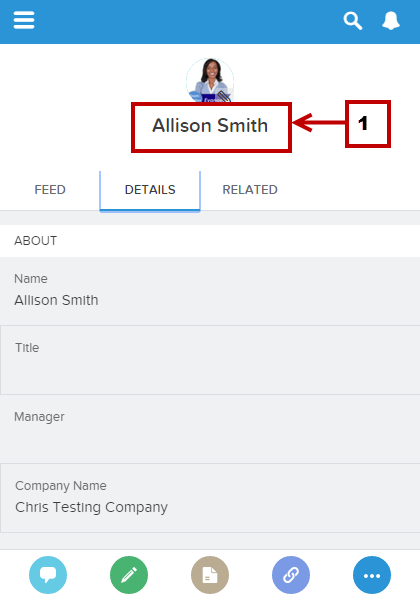 We can use your name in a custom Visualforce page, to display a welcome message to you [2]:

We can use your name in a merge field in an email template, to automatically insert your signature in an email to a customer [3]: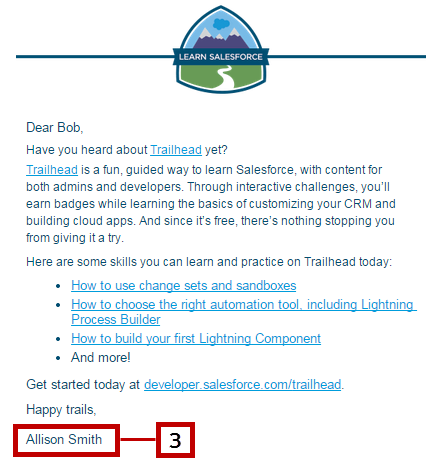 That's API names. Now back to the API. This part is key. The fact that everything about your app, from its metadata to its data, is API-enabled is profoundly powerful. It means that you can access your Salesforce data via the API and then visualize it, in unique ways you might not have ever imagined. How unique? Try this on for size:
When you think about visualizing your CRM data inside of Minecraft, remember that it's the API that makes that possible.
For more practical use cases of how the Platform APIs enable new and innovative use cases, check out Salesforce Wear, which includes a set of apps for Apple Watch, Google Glass, and more wearables that all access Salesforce data via APIs.
And if you're not a programmer, hopefully the examples we've shared will show you that APIs are for everyone, including you!