Meet Shonnah, MVP and chapter leader of the Women in Tech Diversity User Group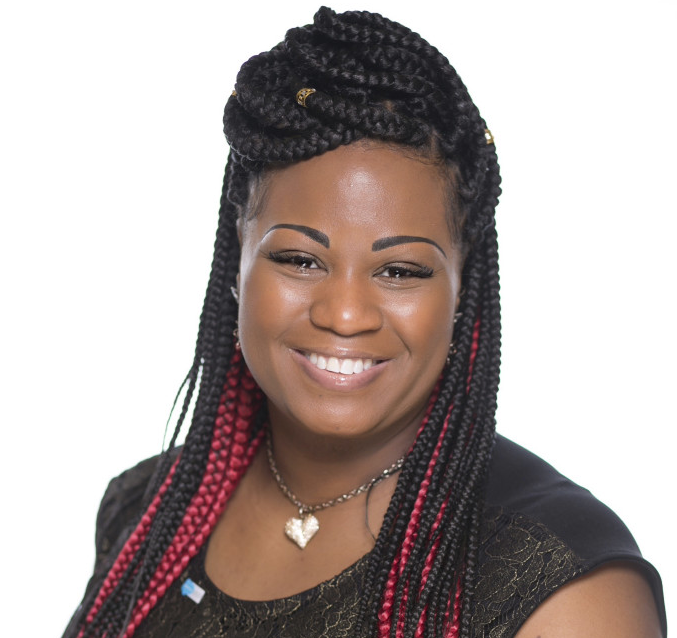 One day our company purchased a new tool and I needed to train everyone on the platform. I never would have guessed that project would become a life-changing-career-building opportunity.
How did you first get into Salesforce?
I came to Salesforce via a happy accident. What some people call being an "Accidental Admin." I was working at a large company as a technical trainer when we decided to purchase Salesforce, a platform I knew nothing about. As the technical trainer, I was asked to...you guessed it: train all the users on the Salesforce platform. Better get learning!
What's so special about Salesforce?
I fell in love with Salesforce because of the community. Without the community, Salesforce would be a great product, but not such a huge part of my life. When I attended my first Twin Cities User Group, I assumed there'd be a dozen people sitting in a circle, instead, there were over 250! It was intimidating but the group leader, Leyna, introduced herself, gave me her contact info, and wrote down the specific Success Community groups I should belong to, along with where I should go to ask questions. With her support, it was like a whole new world of possibilities opened up for me.
How do you use your skills to give back?
I am a co-founder of PepUp Tech, our goal is to inspire individuals to learn about computer science and technology, gain access to people and careers in these industries, and ultimately give back to their communities. I also host a Trailhead Ranger Boot Camp for young women of color every other month on Saturdays. We focus on completing modules and of course earning points and badges. I chose to focus on teaching young women of color because their representation is dismal in the STEM professions. The low numbers are due to a lack of exposure; how can you become interested in something you never get a chance to feel passionate about? I'd like to change that.
The low numbers (of women in STEM) are due to a lack of exposure; how can you become interested in something you never get a chance to feel passionate about? I'd like to change that.
What does being a Trailblazer mean to you?
To be selfless, humble, and hungry. When I went to my first UG meeting I noticed I was the only person of color in the room. It is something that I wanted to change; I wanted to bring tech to women of color. I started to work towards doing just that on my own and then when Annie Shek-Mason announced #Trailhead4All I realized the opportunity provided by the organized curriculum of Trailhead. I now teach a Salesforce boot camp every other month to a group of 35-40 girls in Minneapolis! The age range is actually 10–40 years old because some mothers stick around to learn too!"
How do you stay motivated to continue learning?
It's easy: If you don't continue learning, you literally become irrelevant.
What is your biggest #TrailheadWin?
My biggest Trailhead win is that Trailhead has helped to demystify the role of a Salesforce Admin for so many people. An Admin is not someone who takes phone calls and sandwich orders. An Admin is a solid career path requiring advanced skills, a strategic mindset, and a capacity and willingness to continually self-educate.
What advice do you have for new Trailblazers?
Fear can be a real blocker. Take it in bite sized pieces. Don't try to do "all the things" at once. Find a piece that interests you and build from there.