Meet Fernando, Consultant, MuleSoft Meetup Group Leader, and Trailblazer with over 500 badges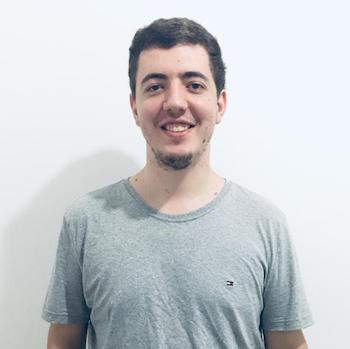 Trailhead is a resource that you can take with you no matter what direction your career path leads.
How did you get started with Anypoint Platform and Trailhead?
In 2018, we were choosing a middleware tool for our company and we decided to opt for MuleSoft for the ease of learning it provides, and for the power it gives us to build secure and reusable applications. From there, I started to study Anypoint Platform while doing MuleSoft trainings. Shortly thereafter I discovered Trailhead and immediately used it to skill up on not only MuleSoft, but also other technical and managerial skills as well. Now I have almost 500 badges!
What are your favorite activities in the Community to participate in?
I give back to the community by leading and participating in Meetups in the southern region of Brazil. I also answer specific technical questions in the online Forum, where I was one of the main contributors in November 2018. Being part of the MuleSoft Community has opened many doors for me, both professional and personal. Personal because I met and made friends with incredible people, not just from Brazil but from all over the world. And professional because there are several people sharing knowledge either through discussions, meetings, or webinars. And, of course, we learn more when we are teaching others.
What is something that you learned from Trailhead?
How MuleSoft's Anypoint Platform supports the software development lifecycle: Design, Develop & Test, Deploy, Operate, and Engage. Also, the best practices of implementing API-led connectivity with a multi-layered API architecture. When the entire organization adopts API-led connectivity, developers and system architects are empowered to deliver applications and projects that avoid tightly coupled point-to-point integrations, in favor of Reusability, Discoverability, Visibility, Security, and Availability.
How will MuleSoft and Trailhead be a part of your company's future?
I can't imagine ever not using MuleSoft. In fact, I think the more features MuleSoft releases, the more important MuleSoft will be. We will continue to use MuleSoft in our company, because the challenges of the civil construction industry are increasing and always being a step ahead is required.
Through Trailhead, I developed my skills which has made my professional work so much easier and enjoyable. Now, Trailhead has become a passion of mine. One of the many advantages of Trailhead is that you can learn technical skills as well as about business thinking from the management perspective. I hope to earn each and every badge available so I am able to speak intelligently about a variety of Salesforce and business topics.
What message do you have for people considering learning new skills?
Trailhead is a resource that you can take with you no matter what direction your career path leads. Make sure that you focus not only on learning skills that serve your day-to-day goals but also the skills that will take you to the next level in your career. Trust the trails! For anyone who doesn't know where to start, the trails are gold. They lead you in the right direction based on your role and level of knowledge.