Skip to main content
Meet Kimber, engineer, software architect, and lover of the outdoors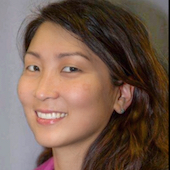 My biggest win is how Trailhead has changed training at US Bank.
How did you first hear about Trailhead?
We recently switched to Salesforce and I heard from so many people that one of the best ways for my team to learn was to have them check out Trailhead. We assign different teams specific trails, modules, and even superbadges. Since making the transition away from our old CRM, my team has done quite a bit of work on Trailhead and earned lots of badges. Many have gone the extra mile and earned their certifications too.
What is your biggest #TrailheadWin?
My biggest win is how Trailhead has changed training at US Bank. Our 2,000-plus users are very excited about the transition to Salesforce. One of the ways that we've helped direct their excitement is with Trailhead. Rather than creating our training documents from scratch we've been able to direct our users to Trailhead. We created a trailmix of all the badges that we think all new users should earn. Because of Trailhead, our change management and training has been a much smaller effort. We've been able to minimize our training to only the customizations we've made to the system, rather than spending time going over general Salesforce basics.
Do you have a favorite badge in your training materials?
The Chatter badge stands out. Chatter is new and different for US Bank. We have instant messaging, email, and internal document sharing-type systems, but nothing we have feels so much like social media. At first glance, someone may not understand the full impact of Chatter but after they earn their badge, they have a much better idea of why Chatter matters. The automatic notification, the increase in the velocity of the conversation, and the overall awareness of project status etc.
What message do you have for people who want to learn Salesforce development?
When you're just starting out, the most important thing is to use it, to get into Salesforce, and see how it works. Log into Trailhead and start creating Trailhead Playgrounds to test in. If you're going to change things, you need to understand how the system works inherently out of the box. You need to know for instance, what you can do with the standard objects. You need to learn some of the ground rules and have those in your memory when you're starting to look at business cases.
How does Trailhead help everyone be Trailblazers?
Trailhead can help everybody at my company be a Trailblazer by cultivating a curiosity around our business challenges and how Salesforce can help. And a lot of the solutions that folks ask us for are really not technical solutions. But sometimes a process solution is what we're really trying to get to. Having everyone in the company start to think about our business challenges in multiple dimensions is going to lead to some really great solutions. I've already seen some great projects and overhead some exciting conversations that I know wouldn't be happening if folks didn't all have the Trailhead foundation.
What does being a Trailblazer mean to you?
I think a Trailblazer is someone who is looking for imaginative solutions to challenges that are placed in front of them. They're somebody who perseveres and tries to do things that no one has ever done before. I think it's somebody who has a large amount of curiosity. They're very curious about trying something, seeing what happens. They're okay with it not working out and doing a lot of iterations. They're always thinking about new ways to solve the challenge that's in front of them and always keeping in mind that the end goal isn't a super-cool system but a system that people are going to use.