📢 Attention Salesforce Certified Trailblazers! Maintain your credentials and link your Trailhead and Webassessor accounts by April 19th.
Learn more
.
close
Meet Cyril, 7X Salesforce Certified Leader of the Switzerland Geneva Trailblazer Community Group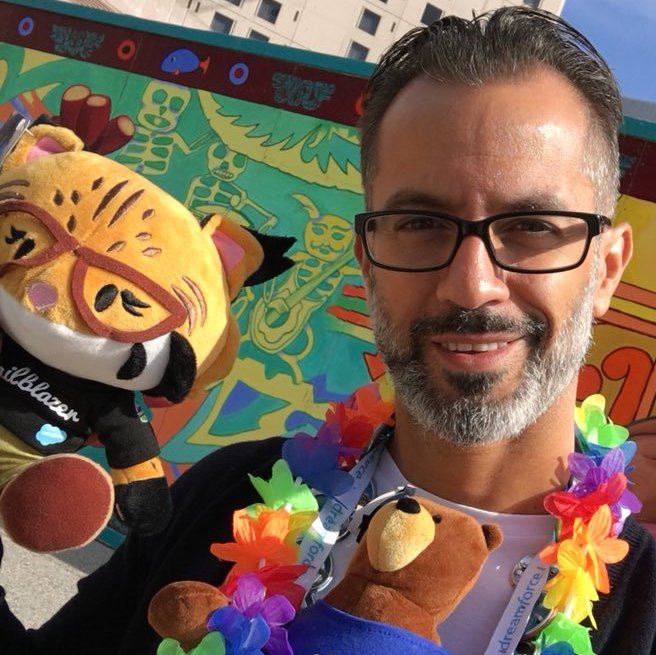 A Trailblazer is not someone "just chasing badges." A Trailblazer is a dedicated continuous learner, who aspires to share their knowledge and give back to the Community to level-up their peers.
How did you get started with Salesforce?
In 2006, I began working in the CRM industry as a product manager on a marketing team, and I felt how smooth the SaaS approach was, with point and click configuration instead of code and compile! So I decided to make a career switch into CRM consulting but with a Cloud solution... And guess what? Salesforce was the leader already! So I jumped into Salesforce back in 2011 and never looked back. I started as an Admin, then became a Salesforce Consultant, and finally reached the position of "Head of Salesforce Practice."
How do you use Trailhead to skill up?
Salesforce is now so huge! Before each project and implementation, I refresh my knowledge with badges on specific topics. Trailhead and trailmixes are also my decisive resources to train before certification and release exams.
How does your company or team use Trailhead to skill up?
At Hardis Group, we use Trailhead on a daily basis to onboard new consultants and to follow and track trainings in our certification program.
What message do you have for people new to Salesforce?
Start with basic badges and trails, and you will feel how fun it is to learn new things on Trailhead! Another tip is to join a Trailblazer Community group. If you aren't a member of a group yet, go and join a local one. If there is no group nearby, create a new one! You don't know it, but you already have tons of friends in the Trailblazer Community to support you in this initiative.
How do you use your skills to give back to your community?
I created the Geneva Switzerland Trailblazer Community Group to share knowledge and allow the local Ohana to connect. I would like to take this opportunity to thank my two co-leaders, Mehdi El Bilali and Hicham Tabbak, for their continuous involvement. We host meetings every 2 to 3 months to highlight new features of each release, demo some products, share best practices, answer specific questions, and more. I am pleased to help with federating all the
Swiss Trailblazer Community groups
initiatives in what we call the #SwissForce, and we support other user group leaders by sharing advice and examples of presentations for their groups. I also regularly volunteer at Trailhead basecamps and Community booths at Dreamforce and Salesforce World Tours to onboard and help new Trailblazers. Most recently, I joined the team that organizes
SkiForce
, a three-day Salesforce community event which takes place in the Austrian mountains.
What does the Trailblazer community mean to you?
It means "you will never be alone!" It's what I say to every new Trailblazer: The Community is a big family. You have the online Trailblazer Community, online user groups, Community events, local user group events, and the awesome #AskForce Twitter community. There are limitless resources to guide you, support you, and cheer you on.
What does being a Trailblazer mean to you?
It means "you can reach your goals!" No matter your background, don't be afraid, never give up, and take the chance. You will find all the required support to learn, train, try, and reach your goals. This is what I really want to relay to my Community, and I am glad to inspire some of them to go beyond their limits. A Trailblazer is not someone "just chasing badges." A Trailblazer is a dedicated continuous learner, who aspires to share their knowledge and give back to the Community to level-up their peers.
How will Trailhead be a part of your future?
I always have something new to learn within Salesforce, and Trailhead is the best place to start studying. I also have my eye on some certifications in the coming months, so I will definitely do some trailmixes to guide me!