Meet Heeyeon, non-profit Trailblazer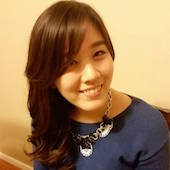 I remember the moment when I realized I knew my stuff. I was keeping pace with people I consider Salesforce experts. Geeking-out on all things including Apex. That was pretty awesome.
When did you first discover Salesforce?
I first encountered Salesforce at a local non-profit which had implemented Salesforce about a year prior to my arrival, so there were still some folks getting used to the transition. I instantly loved how Salesforce provided clear visibility into managing our volunteers and tracking my program's impact. Of course, being the curious person I am, I went exploring deeper into the system. I eventually became the leader of our internal group of Super Users. We named ourselves the Geek Squad! We collaborated with IT on initiatives to best serve our end users. Since I was asking all these questions about the magic behind the scenes, I caught the eye of my executive director. Lo and behold, I ended up making the transition to the IT department. I jumped in feet first to drive the Salesforce implementation and business system integration. It was awesome!
What motivated you to start learning on Trailhead? What keeps you coming back?
Honestly? There was an email back in 2015 titled, "You had me at t-shirt!" Hey, if we're all being honest, swag is a great motivator! I believe one of our founding fathers said that. ☺ Before I discovered Trailhead, I was knee-deep in Google looking for and combing through the Trailblazer Community, various blogs, and anything I could find. I'm the type of person who gets bored or feels stagnant if I'm not constantly learning. Trailhead allows me to feel that forward momentum in my career. It's fantastic at keeping me up-to-speed on all the cool features and motivating me to explore areas of Salesforce products outside of my comfort/use zone. I also like that it has really taken on a life beyond just technical Salesforce, becoming a value-added platform for business management material as well. Trailhead really helps you visualize the use cases for Salesforce features which is so helpful.
Describe the moment you first realized "Hey, I really know my stuff. I'm a Salesforce expert!"
I remember the moment when I realized I knew my stuff. I was keeping pace with people I consider Salesforce experts. Geeking-out on all things including Apex. That was pretty awesome. During conversations about business challenges, I'm connecting dots in real-time for possible Salesforce solutions or solutions using data coming out of Salesforce.
Which accomplishment are you most proud of?
I'm so proud of my very first Apex code and Visualforce pages I wrote when just starting to work on the back-end of Salesforce. I was able to aggregate query data to display a customized end-of-year summary letter for our community partners that could be summoned at a single click of the button by our end users. Previously, this process took the organization a tremendous amount of time and effort. My colleagues were so impressed by this solution for its accuracy and simplicity.
How does Trailhead help you do your job better?
A part of my current role is acting as the subject matter expert for Salesforce. I love being seen as an expert in my field. While I run webinars, training, and collaborate via Chatter, I also direct everyone to Trailhead for hands-on experience.
How do you use your skills to give back to your community?
Luckily, I work at an organization where every day I'm contributing to our mission of empowering girls to become strong leaders and the trailblazers of now and tomorrow! I was fortunate to have many amazing mentors and peers to encourage me to hone my Salesforce skills, and I'm honored to pass those skills forward.
Do you ever participate in any local user groups?
I recently became a co-leader for the NYC Nonprofit User Group. Nonprofit organizations have unique needs and challenges in terms of technology adoptions and implementation. Having a go-to space to ask questions and bounce ideas off of people of different backgrounds, organizations, and experience levels is so valuable.
What does being a Trailblazer mean to you?
It's all about exploring, questioning, and trying out new things. Searching for and following well-marked trails, but not being afraid to go off-road here and there. And don't forget, you also have to help maintain the trails and clear the path for others to explore.
How has Trailhead impacted learning for you or others?
Personally, having Salesforce as a skill set has benefited me immensely in my career and helped to set me apart from other candidates. I encourage my end users to take a look at Trailhead, especially the admin content. Most are pleasantly surprised by how much they already know and enjoy getting their feet wet learning admin skills. Plus, selfishly, I get such satisfaction seeing how many badges they earn!
What message do you have for people who are considering learning Salesforce?
Don't be afraid to just get started! Like everything else, taking that first step is the hardest. Don't be afraid to dive in, explore, and ask questions. I think everyone I have met who works with Salesforce is similar to me...when asked "So, how does that work?," our eyes light up and we love geeking out. We are just waiting to be asked and we love sharing!