Meet Dharmesh, Technical Architect and MuleSoft Community Member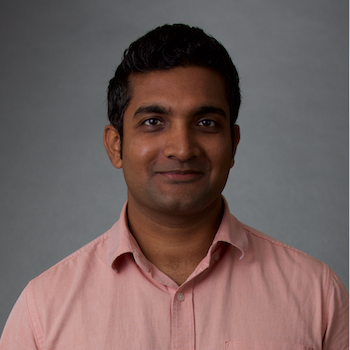 There is such a breadth of content on Trailhead that anyone, from the novice to the expert, can find something to learn.
How did you get started with MuleSoft and Trailhead?
I started using Mule Kernel 5 years ago. We were working on a few projects to build enterprise integrations across business functions. We wanted to use an Enterprise Service Bus and we found MuleSoft's documentation and Community to be super helpful in getting started. MuleSoft accelerated the delivery of our projects and quickly became our platform for building integrations and managing APIs. I found out about Trailhead more recently, and I'm so excited to have a way to easily show others, especially less technical people, how to learn more about technology and business.
How has the Community helped you on your learning journey?
When my team was new to MuleSoft, we found the MuleSoft Community to be super engaging and helpful in answering our questions, giving us insight into the different use cases MuleSoft addresses, and helping us learn new ways to utilize MuleSoft's potential. I also owe a great deal of my MuleSoft knowledge to the online Forum and the generous folks who are always sharing their expertise.
What do you love about Trailhead?
I love the design of Trailhead, which is so well-thought-out that a person with no knowledge about modern business technology can become an expert. There is such a breadth of content on Trailhead that anyone, from the novice to the expert, can find something to learn. I'm especially interested in the
Build Great APIs and Integrations with MuleSoft trail
because it gives the reader a flavor of APIs and MuleSoft without overwhelming with too many details, instead getting you excited to learn more. This trail has been great for enabling new members to start on their journey toward becoming a MuleSoft dev.
How will MuleSoft be a part of your future?
MuleSoft is an industry leader when it comes to building enterprise integrations and managing APIs. I love how MuleSoft can be used in any ecosystem, whether it's on-premises, through CloudHub, or multi-cloud. With the growing need of data across industries, I believe MuleSoft will continue to grow, and its ability to integrate and coexist with other systems in the hybrid ecosystem will keep it a key player.
How will Trailhead be a part of your company's future?
Trailhead provides a great learning experience no matter what skill level you're at, which makes it a perfect learning tool for team onboarding. Trailhead teaches not only technical skills, like those needed to develop with Salesforce and MuleSoft, but also management and other business skills. Additionally, we would like to see our business users learn about MuleSoft and its capabilities by taking trails in Trailhead.
What message do you have for people thinking about learning new skills on Trailhead?
Trailhead has so much to offer; you will definitely find a skill set to get passionate about. You can learn anything, from public speaking to Salesforce Administration to being a better manager! Obviously, I would suggest learning MuleSoft skills because I'm such a big fan. It's such an easy tool to learn, and the community is here to welcome you!