Get Started with Mobile Publisher
The Mobile Revolution
We're fast approaching the year 2025, and the 21st century hasn't quite lived up to all of our futuristic expectations: We're not zipping around in flying cars or jaunting off to vacations on Moon Base Alpha.
But we do have mobile phones! Can our devices teleport us to alien planets? Well, no. (Not yet, anyway.) But the mobile revolution has certainly transformed the way we live, work, learn, connect, communicate, travel, and shop.
End users both in the enterprise and consumer world expect and need apps that help them stay productive and connected from anywhere, on any device.
Challenges to Mobile App Development
But here's the catch. Despite the pervasiveness of mobile technology, most companies haven't delivered on the promise of mobile. Why? Because it's hard to build mobile apps. Do you want to build for Android, iOS, or both? What tool do you want to use? How can you design for multiple screen sizes? What about security? How can you scale? What if your organization doesn't have in-house mobile expertise?
Salesforce Platform to the Rescue
The Salesforce Platform can help you overcome the challenges of mobile app development. It lets you easily create both enterprise-grade and consumer-grade, secure mobile apps that work across a wide range of mobile devices. So it's the perfect foundation for developing your organization's mobile strategy.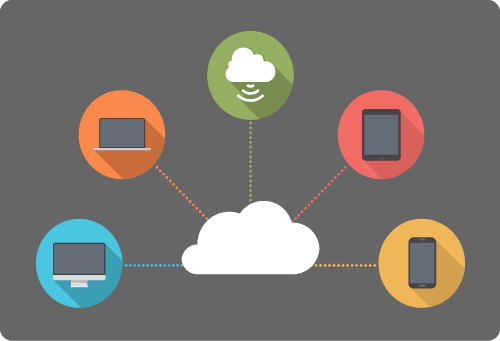 Enterprise Mobile Apps
The core strategy for developing enterprise mobile apps is the Salesforce mobile app. It's the fastest way to build and deploy mobile apps to your employees.
Out of the box, the Salesforce app provides employees with instant access to your company's CRM data and customizations. Admins can quickly extend it by using point-and-click tools to build custom apps. And developers can use the Lightning web development platform to create sophisticated mobile solutions.
Partner and Customer Mobile Apps
We haven't forgotten about developing mobile apps for your partners and customers. Salesforce Experience Cloud Sites is the core strategy for developing partner and customer mobile apps. It's the fastest way to build and deploy mobile apps to your partners and customers.
Experience Cloud Sites provide partners and customers with Experience Cloud Sites templates.  You can use standard or custom Lightning components to create communities with point-and-click customizations. Whether your organization has a team of developers or none at all, you can build tons of cool mobile apps that run in Salesforce.
And now, with the Mobile Publisher feature, you can take your mobile strategy even further.
Introducing Mobile Publisher
What exactly is Mobile Publisher? It's a fully branded version of your Salesforce app or mobile Experience Cloud Sites implementation. Your app icon, your name, your colors, and—most important—your very own listing in Google Play and the Apple App Store.
Branding Matters
We're pretty fond of our cloud logo and that lovely shade of Salesforce blue. But we get it. You want your Salesforce mobile app to represent your company and reinforce your brand.
And it makes a difference. People respond to familiarity. If employees can easily recognize the app as a part of your organization, they're more likely to use it and feel a sense of emotional investment, which increases adoption.
On top of that, it helps you build your brand from the inside, infusing it into the daily operations of the business. You can foster more engagement and make employees feel like they're part of a community.
It's Bigger Than Branding
Of course, Mobile Publisher is about more than your brand. It's a different way to think about mobility. With Mobile Publisher, your company is now a full-blown mobile development agency, and you can put a custom branded app into the hands of every single employee, partner or customer.
That's pretty revolutionary. Until now, if you wanted to release a branded app with the Salesforce Platform, you had to build one yourself using our Mobile SDK. The SDK is awesome, but it does require mobile expertise and costly development resources that many companies simply don't have.
Mobile Publisher lets you list your own app in Google Play and the Apple App Store even if you don't know how to write a single line of code.
What Will You Build?
Here's the big question: Now that it's possible to publish a branded mobile version of Salesforce, which Lightning apps do you want to put inside? Considering how fast you can build custom apps with Lightning, the only limit is your imagination.
To get your inspiration flowing, we came up with a few use cases for productivity-boosting employee and partner apps.
Category or Industry
Audience
Custom Apps
Human Resources
Employees
Recruiting

Onboarding

Benefits Enrollment

Approvals

Peer Feedback

Conference Room Booking

Finance
Employees
Invoices

Billing

Purchasing

Budgets

Expense Management

Time Management

Retail
Employees
Item Locator

Loyalty Program Enrollment

VIP Management

Shopper History

Promotions

Distribution
Partners
Inventory Management

Requisitions

Product Tracking

Delivery Updates

Product Placement
And some use cases for partner and customer facing apps.
Category or Industry
Audience
Custom Apps
Distribution
Partners

Inventory Management

Requisitions

Product Tracking

Delivery Updates

Product Placement

Finance
Customers
Online Trading

Banking

Insurance
Customers
Policy Tracking

Billing

Purchasing

Retail
Customers
Purchasing

Customer Service

Returns
Let's Get Started
Fired up about the possibilities? Ready to learn more about Mobile Publisher? Awesome. In this module, we explore Mobile Publisher in the context of a real-world scenario. Let's meet DreamHouse Realty.
DreamHouse Realty is a thriving real estate business with a growing legion of brokers and customers. D'Angelo Cunningham, the Salesforce admin for DreamHouse, has already customized the Salesforce mobile app to suit the brokers' needs, and he built three custom Lightning apps to help them manage their properties and clients. He's also built Experience Cloud Sites for his customers who are prospective buyers in the hot housing market.
The brokers frequently use the mobile app while working with their clients, while the customers use Experience Cloud Sites to research potential housing purchases. The CEO of DreamHouse wants the brokers to have a branded version of Salesforce, and the customers to have a branded mobile version of their Experience Cloud Sites. She asks D'Angelo to go through the process of publishing the DreamHouse employee and customer apps to Google Play and the App Store using the Mobile Publisher feature.
Ready to get started? In the next unit, you can follow along with D'Angelo as he prepares all of the necessary branded assets and creates the apps.