Understand Total Cost of Ownership
Learning Objectives
After completing this unit, you'll be able to:
Define key ingredients in determining the total cost of ownership of Salesforce for Nonprofits.
Assess areas where your organization may need additional support to implement Salesforce for Nonprofits.
One of the most important things you can do to ensure that your nonprofit is ready to take full advantage of any new technology is to set the right expectations for what kind of investment will be needed to use it effectively. The combination of direct and indirect costs of setting up and adopting a product is often called the "total cost of ownership" of that system.
Let's take a look at some of the factors you should consider when thinking about the total cost of ownership for Salesforce for Nonprofits.
Salesforce for Nonprofits Is a Platform
You might think of Salesforce for Nonprofits as just software that stores your data, supports your processes, and provides ways to collaborate with the people you work with. And you'd be (mostly) right. But thinking about Salesforce for Nonprofits as just a software application is like thinking about a house as just its foundation. There is so much more that you can build on top of it. The foundation is just the starting point for your dream house.
An application is prebuilt for a specific use like event management or volunteer shift registration. A platform, however, is a set of tools that you can use to build unique applications. While Salesforce for Nonprofits comes with apps that address common nonprofit needs, you can customize it even further and build into the system whatever it is that makes your nonprofit unique.
What does that mean for your organization? Salesforce for Nonprofits can do pretty much anything you want. However, your organization will need to spend time and resources to determine what you need (create the blueprint), and then build (development and implementation) based on those needs. Essentially, most organizations can't turn on Salesforce and start using it out-of-the-box on day one. The good news is that you can determine how much customization you want to do and when–because a platform grows with you.
With Salesforce, you also have access to a marketplace, what we call the AppExchange, where you can access apps built by others that you can plug into your org. Nonprofits often extend the functionality of Salesforce for Nonprofits with apps for things like payment processing, wealth scoring, document generation, resource utilization, and more.
Having a mix of applications that are unique to your organization drives efficiency and adoption and helps make everyone more successful. It's part of Salesforce for Nonprofits' not-so-secret superpowers.
There's No "I" in Team
This is one concept to lock in from the start: The successful adoption of enterprise technology like Salesforce for Nonprofits requires dedicated time from staff at all levels of the organization. If you're planning to hand your Salesforce implementation off to a volunteer or a summer intern, you might need to rethink your level of commitment. No judgment. We love volunteers! However, you now know that the successful adoption of enterprise technology like Salesforce for Nonprofits requires dedicated time from staff at all levels of the organization, right? (Oh, and if you're that summer intern or volunteer, now might be the time to go back to the organization's leadership and reset expectations.)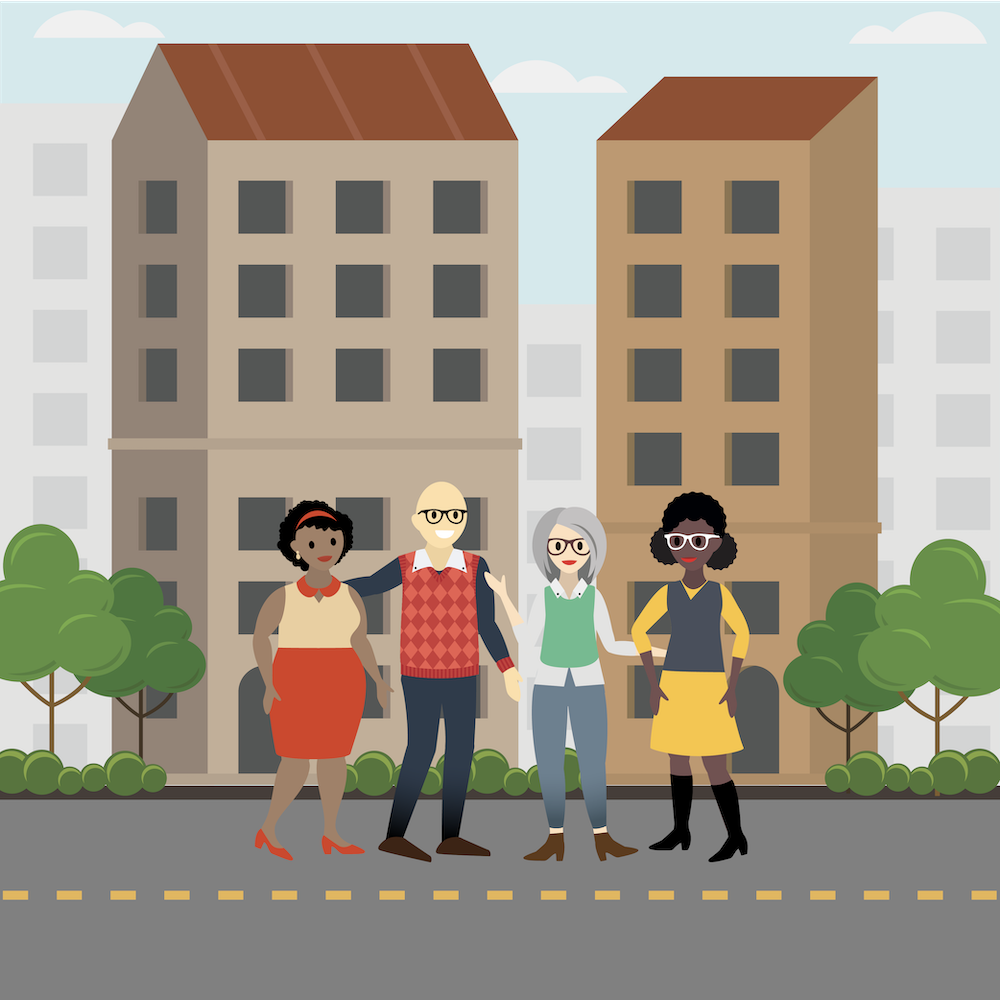 Generally, these are the key roles that will need to be fully engaged in any successful Salesforce project:
Executives: One or more executives at the organization's leadership level needs to serve as an ongoing advocate for vision, resourcing, and adoption.
System Administrator: At a basic level, an administrator is responsible for executing on day-to-day configuration, support, and maintenance of Salesforce. Admins can also be responsible for driving user adoption, providing training, and ensuring data integrity. For smaller organizations, a Salesforce specialist or Admin may be an existing staffer who wears multiple hats. For mid-size or larger organizations, you'll likely need a dedicated administrator who can develop deep Salesforce expertise. The good news is that there are lots of free resources available in the Salesforce ecosystem, like Trailhead, to help your admin develop their skills.
Power Users: When thinking about the roles needed for a successful technology implementation, most people focus on the technical side of product development. But while some of the work required is technical in nature, a lot of it is actually about clarifying and defining "organizational processes." Staff from around the organization, such as development, programs, and operations, will have an active role in developing, using, championing, and offering feedback on the system on an ongoing basis.
There are additional roles that might be needed for your implementation depending on the size and complexity of your project, but the three roles above are a great place to start.
You Might Need Expert Help
Salesforce for Nonprofits comes out-of-the-box with lots of powerful functionality, and further customization is relatively easy through Salesforce's point-and-click admin tools. That said, it's been shown repeatedly that the chances for long-term adoption increase dramatically for those organizations that use a consulting partner to help them get up and running.
Why? As we've mentioned, Salesforce is a complex and ever-evolving set of technologies and the possibilities are truly endless. Consulting partners spend years learning how best to select, implement, support, and expand on the right technology solution within the Salesforce ecosystem of products and apps (remember our dream house from earlier). For most organizations whose day-to-day focus and expertise lies in their mission and the community of stakeholders they serve, a consulting partner will provide the quickest path to value.
Salesforce.org works closely with a network of implementation partners who are experienced with Salesforce and certified on Salesforce for Nonprofits. You can work with your Salesforce.org Account Executive to be introduced to an in-network Salesforce.org implementation partner, or check out the Resources section at the end of this unit for more information.
Shaking the Money Tree
Even if you take advantage of Salesforce.org's Power of Us License discount and donation program and only require 10 Lightning CRM licenses, you will likely still want to budget for some additional hard costs around the implementation and adoption of Salesforce.
Some of the costs you will want to think about include:
License fees: A Salesforce license provides a single user access to your Salesforce org ("org" is a fancy term for your organization's instance of Salesforce–your own Salesforce database with all your data). When you're accepted into the Salesforce.org Power of Us program, you get access to 10 Lightning Enterprise Edition licenses at no cost (*subject to geographic restrictions), along with deep discounts on other Salesforce products and services. It's important to know that there are different Salesforce license types to meet unique needs. Your Account Executive and/or your consulting partner can help you understand what licenses will make the most sense for your specific use cases. Just remember that every person who needs access to Salesforce should have their own license. And you may need additional licenses to provide secure access to consulting partners or third-party integrations.
Third-party application fees: As previously mentioned, you might choose to purchase an app from what we call an independent software vendor (ISV) via the Salesforce AppExchange. Often, there are license fees associated with buying apps from ISVs.
Staff salary and/or training to reskill or upskill current staff (like a dedicated Salesforce Admin, for example)
Implementation partner fees (if you choose to implement with a consulting partner)
Few nonprofits have extra money, time, or energy lying around. As with any complex undertaking, even with clear expectations, you can still expect plenty of surprises along the way. But preparing your teams will put you ahead of the curve, help you leap over some of the common hurdles that have tripped up other organizations, and ease your path to long-term adoption.
Resources