With the AppExchange user interface, you can browse by a number of different groupings, search by keyword, and filter your results. Let's start by getting to know the interface.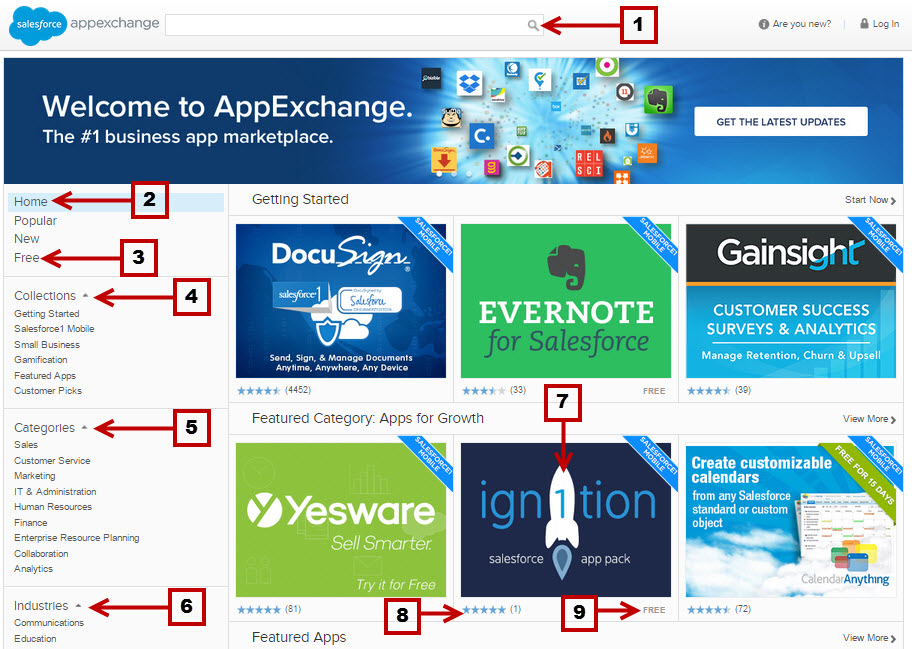 [1] Search for apps by keyword.
[2] Return to this home page by clicking the Home link.
[3] Browse free apps.
[4] View Collections, including app collections for Salesforce1, Gamification, Small Business, and Getting Started (for customers new to Salesforce).
[5] View Categories, including Sales, Service, Marketing, Finance, and Analytics.
[6] Browse by Industry, including Nonprofits, Financial Services, Healthcare and Life Sciences, and Media.
[7] Click on any app to view details about that app.
[8] Preview the average rating and number of reviews for the app.
[9] Easily identify if the app is free at a glance.
Once you click on any of the left-hand navigation links, you'll be directed to a detailed page, which includes optional filters for price, edition, rating, and language. You can also sort your results by popularity, rating, release date, name, or provider, and view results in tile or list view.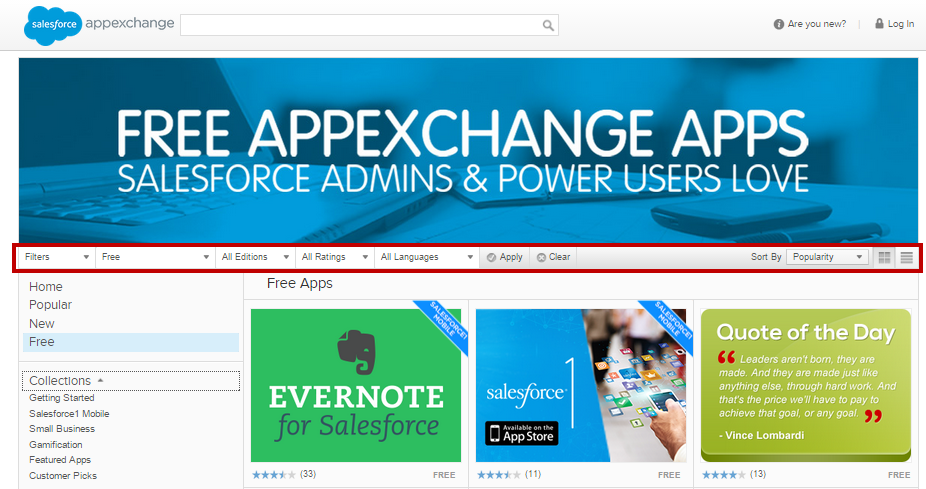 When you click into any app, you'll get a detailed view of that app.
[1] View tabs for a high level overview, details on the app, customer reviews, and information about the provider.
[2] View videos and screenshots for the app.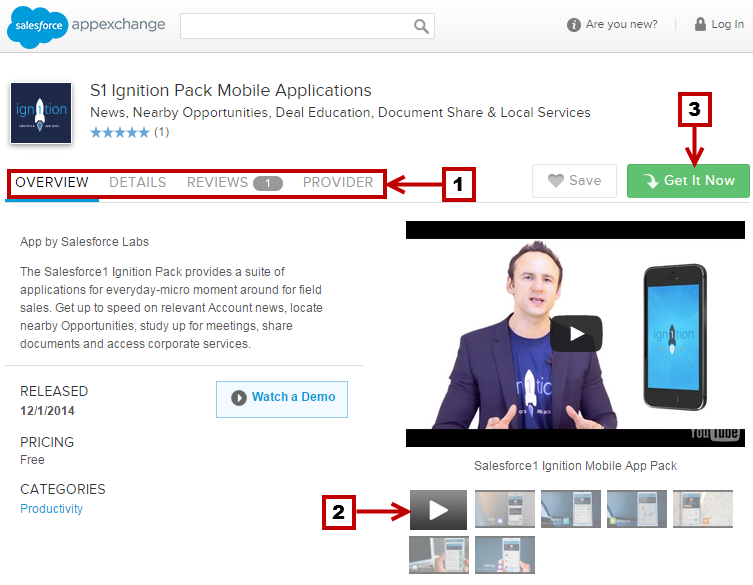 [3] When you're ready to proceed, click the Get It Now button to install the app.