Personalize Student Outreach
Learning Objectives
After completing this unit, you'll be able to:
Explain the basics of Salesforce marketing automation tools to engage students.
Identify how to use campaigns with marketing automation tools.
What is Marketing Automation?
Cultivating strong student engagement relies upon clear and consistent communication. Some of this communication happens in person. But the reality is a lot of your communication with students is digital. And while you probably communicate with students digitally already, as advisor loads grow and the student demographic continues to express a preference for communicating via devices, the task of sending and monitoring messages becomes daunting.
Salesforce's marketing automation tools let you automate activities like emails, social posts, and forms, among others. These channels of outreach are important to daily student engagement. Marketing automation helps make outreach tasks more manageable by making them less manual. 
Salesforce has two options for marketing automation: Marketing Cloud and Pardot. Both empower you to stay engaged with your contacts but each has its own unique qualities. Here's a breakdown of some of the similarities and differences between Marketing Cloud and Pardot.
| Marketing Automation Feature | Marketing Cloud | Pardot |
| --- | --- | --- |
| Automated student segmentation | X | |
| Email campaigns | X | X |
| Social listening, publishing and engagement | | X |
| Landing pages | X | X |
| Basic forms | X | X |
| Student activity tracking | X | |
| Promotional messages | | X |
| Salesforce campaign and reporting integration | X | |
| Web behavior tracking with predictive recommendations | | X |
This feature exploration is a great start, but how do you actually choose? Here are some questions to ask yourself in preparation for a more in-depth conversation about the solution that's right for you.
What's the scope and timeline of your project?
What's your team's bandwidth? Do you have a staff member or campus office dedicated to running marketing automation campaigns?
What are your outreach goals and desired outcomes?
What digital channels do you want to use?
Answering these questions is a great exercise to complete before discussing marketing automation with an implementation partner. To continue your exploration of Pardot and Marketing Cloud, check out the Trailhead modules linked in the Resources section.
More Dynamic Student Interactions with Marketing Automation
Regardless of which tool you decide to use, Salesforce marketing automation makes interactions with students more personalized and dynamic. Working without automation can result in a loss of personalization for the sake of efficiency. The beauty of marketing automation is that your team can enjoy the benefits of both. Let's circle back to Cloudy College academic advisor Valerie Keckler to see how marketing automation helps her zero in on her students' needs.
When Valerie met with advisee Philipe Jones earlier in the week, he expressed interest in learning more about biotech. During the appointment, Valerie was able to update Philipe's student record, indicating this interest. Now through the power of automation, Philipe is added to the list of students receiving emails about upcoming opportunities for on-campus recruiting events with biotech companies. He is also notified about a forum where a Cloudy alum is scheduled to speak about her career in biotech.
Right before her appointment with Philipe, Valerie received an email from a student named Alia Vogel who wants to participate in study abroad. Alia recently heard about the program and while she's not able to make it into the advising office for a few weeks, she's eager to get her hands on information about the study abroad program right away. Valerie responded to Alia with the link to Cloudy's study abroad website and directed her to fill out the form on the home page. With a click of the submit button, Alia received a text from the program with details about a study abroad info session later that week.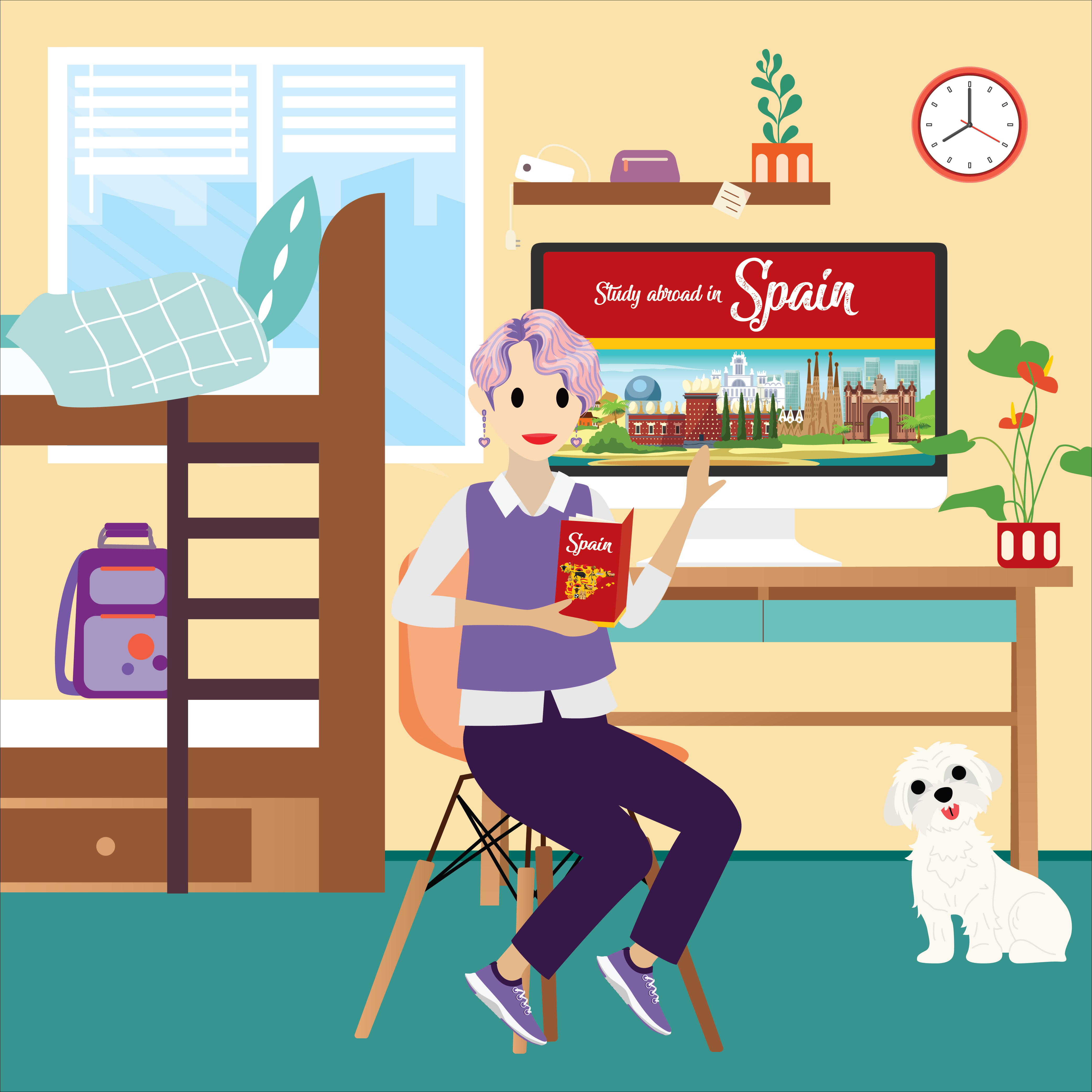 Thanks to marketing automation, Alia is seamlessly connected to resources for the study abroad application process, reminders about upcoming deadlines, and more. These messages are triggered by Alia's actions as she engages with outreach from the study abroad office and Valerie can follow her advisee's journey each step of the way. 
For example, Valerie can see that Alia is opening study abroad emails, and based on the links she's clicking, it's evident that Alia is interested in programs in Spain. Valerie recognizes that Alia is serious about pursuing the study abroad experience because not only is she registering online for campus events for Spanish exchange students, she's following through and attending. Wait, how does Valerie know that? Marketing automation lets her see which events her students sign up for and whether or not they check in at the actual event.
By the time Alia's schedule allows her to meet with Valerie in person, Alia has navigated through the initial phases of the study abroad application process and Valerie knows exactly which tasks are complete and what topics they need to discuss next. Valerie was able to provide her advisee with a personalized journey without trading dozens of manual emails or worrying that a deadline or event would pass without Alia being notified.
Supercharge Outreach by Combining Marketing Automation with Campaigns
Now that you understand the impact marketing automation can have on the efficiency of engaging with students, you may be wondering about the content the tool delivers. This is where Education Cloud users leverage campaigns.
A Salesforce campaign is an engagement initiative you plan, manage, and track within Salesforce. Campaigns can be used to track any outbound marketing project that asks a contact (in this case, a student) for a response. The campaign hierarchy feature lets you connect multiple related outreach efforts to a single campaign. Once your campaigns are set up and linked, you can run reports on your initiatives with campaign reports.
Think of it this way: campaigns are the containers that store the outreach content and audience, and marketing automation is the tool that delivers the outreach. With the reporting power provided by campaigns, you can monitor whether your outreach is hitting the mark. What happens when you put it all together? Glad you asked.
Thomas Caldwell is the Director of Academic Advising at Cloudy College. He's impressed with the improvements he's seen since his team implemented campaigns and marketing automation. He's especially interested in the efforts to engage with students about an important deadline that recurs each academic term: the deadline to drop or add a course.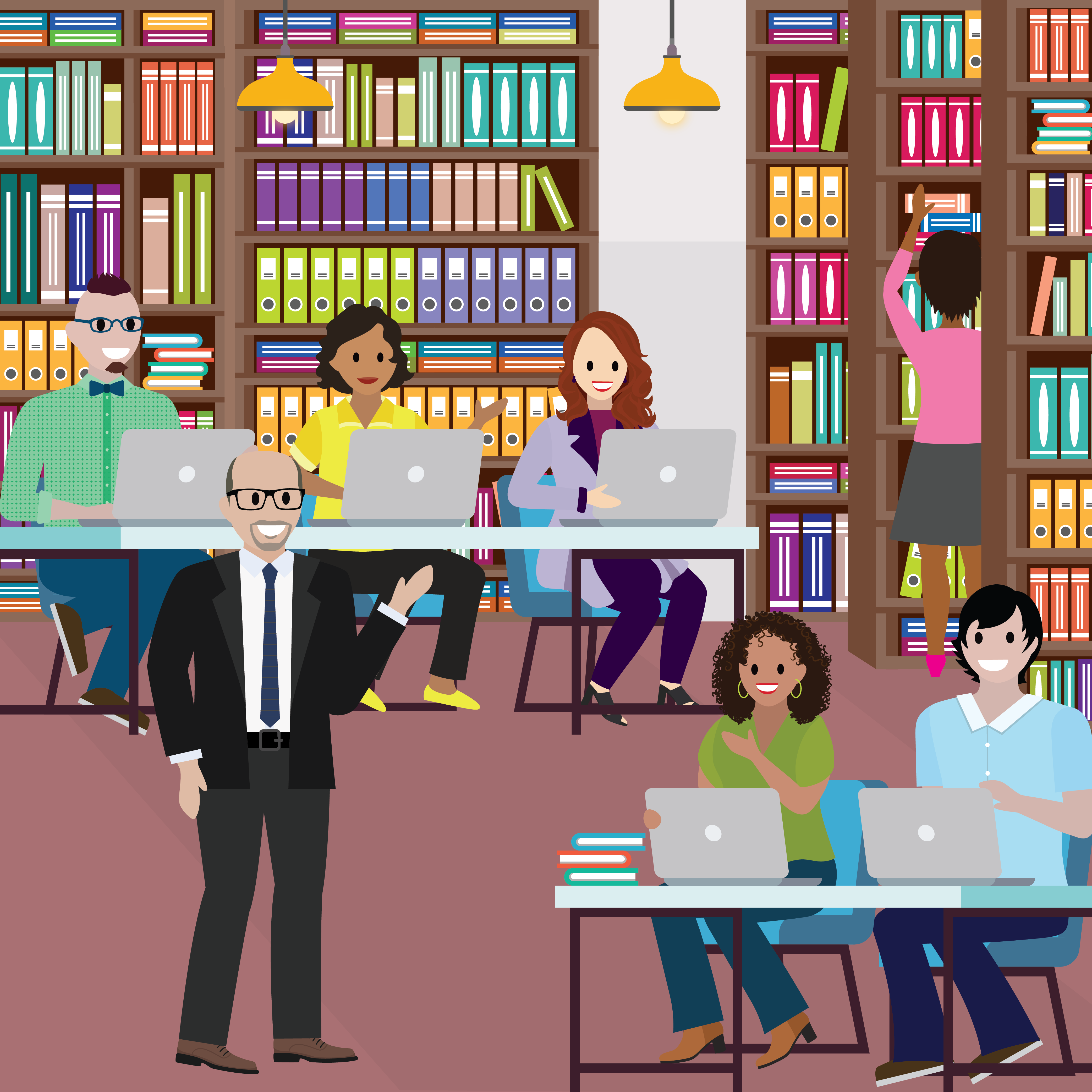 Thomas turned to campaigns and marketing automation for his team's outreach strategy due to feedback from students and advisors that the drop/add deadline has caused friction in the past. Advisors felt like they dedicated quite a bit of time to promoting the date, but never failed to have a crushing number of students contact them with drop/add requests well past the deadline. When advisors mentioned the cut-off date, many students seemed to be hearing it for the first time. The result was panicked students and frustrated advisors. Not good.

Thomas believed the enhanced organizational and tracking capabilities campaigns and marketing automation provide were the missing links to a smoother outreach experience. With input from advisors, it was determined that the Drop or Add a Course Deadline campaign would consist of five email reminders, a weekly Community blast for the four weeks leading up to the deadline, and even a few old-fashioned printed flyers posted on popular announcement boards on campus. Campaigns is helping Thomas track all the communication efforts behind the drop/add dates.
In this case, here's what the campaign structure looks like.
The Drop or Add a Course Deadline is the parent campaign.
The email reminders and Community blasts are child campaigns.
The audience for the campaign (its campaign members) is every student currently enrolled at Cloudy College.
Marketing automation mass delivers the emails and community posts to campaign members on the dates and times Thomas's team specifies.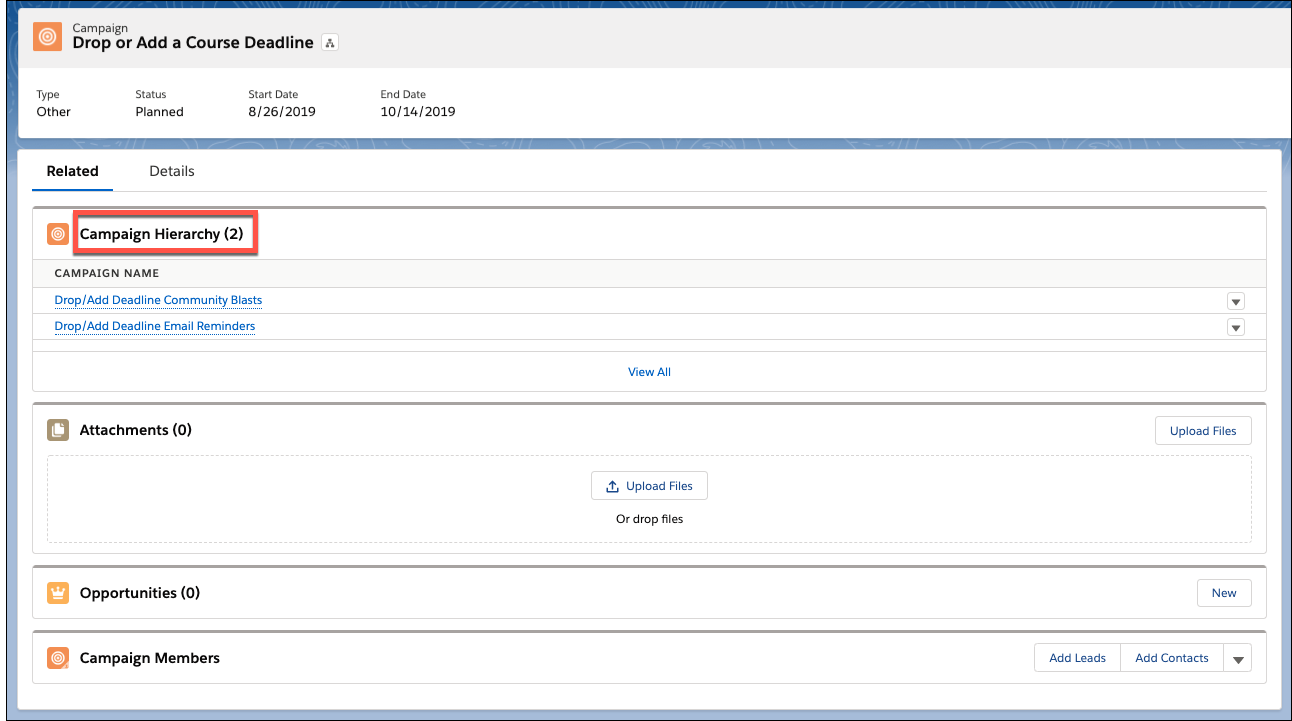 Another valuable field in campaigns is the campaign member status field. Campaign member statuses reflect specific outreach benchmarks as they apply to a particular campaign. In the case of Cloudy's Drop or Add a Course Deadline campaign, one campaign member status advisors use is "Emailed". After their mandatory course scheduling appointment, Cloudy students receive an email that confirms their course selections have been finalized. This email also prominently displays the drop/add deadline.
Updating campaign member statuses is great for tracking, but advisors are worried about having to update this field after every scheduling appointment; especially when their next appointment is often waiting at the door as they finish the preceding one. To address this concern, Thomas arranged a quick user training on mass actions. A mass action allows advisors to simultaneously update the campaign member statuses of every student they see in an entire day instead of clicking through each record one by one.
Follow these steps to complete a mass action for updating multiple campaign members statuses (Optional).
Navigate to the App Launcher and find and select Campaign (Cloudy advisors would select the Drop/Add Campaign).
Click the Related tab.
Find Campaign Members Related List and select View All.
Select all relevant students and click Update Status (Cloudy advisors would select the names of all students who had their course scheduling appointment that day).
Use the dropdown menu to select Emailed status and click Save.
At the end of the term, Thomas runs a report on the number of drop or add related advising appointments made past the deadline and the number of late petitions to drop or add a class. Both showed much lower stats than previous academic terms, which Thomas attributes to the Drop or Add a Course Deadline campaign.
With Salesforce marketing automation tools and campaigns, students reap the benefits of more personalized outreach. Staff enjoy a more streamlined process that allows them to provide the support they strive to deliver without getting burnt out by repetitive and disjointed one-off communications. The result: happy students and confident advisors. Now, that's good.
Resources