Discover the MuleSoft IT Operating Model
Learning Objectives
After completing this unit, you'll be able to:
Identify common factors that cause IT delivery gaps.
Describe how businesses can benefit from a new IT operating model.
Identify the three pillars of MuleSoft Catalyst for successful project outcomes.
Mind the IT Delivery Gap
Research shows that only 10% of IT projects are successful. While there are various causal factors, three of the most common include: 
There is a lack of alignment around business outcomes.
The organization was not enabled to actually deliver success.
The project took too long to realize value.
Technology and solutions continue to evolve at a rapid pace, and the demands by lines of business only continue to grow. This incessant demand leads to an IT bottleneck caused by the growing gap between IT delivery capacity and the ability of IT to meet those demands. This is known as the IT delivery gap.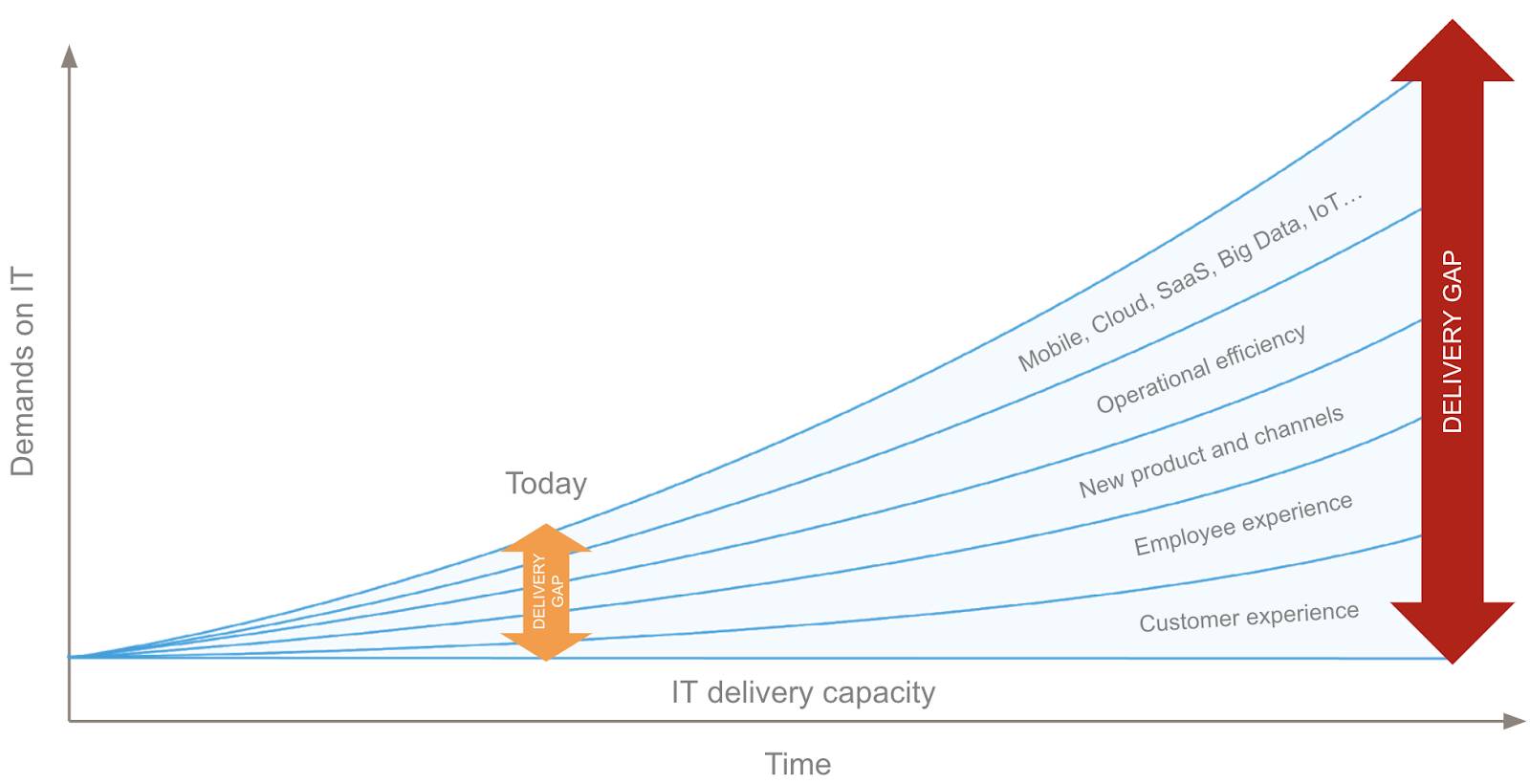 Companies Need a New IT Operating Model
To close the delivery gap, an entirely new approach must be adopted—one that provides both IT and lines of business with the agility to innovate. At the core of this agility is the power to easily and quickly connect the myriad of business systems, applications, data, and processes through seamless integration. Over the past couple of decades, legacy integration vendors have provided band-aid solutions, but as the move to cloud and SaaS-based solutions have become strategic differentiators, legacy solutions are no longer sufficient. Now, more than ever, solutions that enable both IT and the business to achieve agility through a collaborative model have become necessary.
The solution is both a modern platform and a new approach that decouples core IT projects from the innovation that happens within each line of business. This approach enables central IT to focus on operating, connecting, and abstracting systems of record. Subsequently, line of business IT benefits by consuming previously built assets and then extending those resources into new solutions, ultimately delivering customer-facing innovation. This enables a model for production, consumption, and feedback—a proven method of closing the IT delivery gap.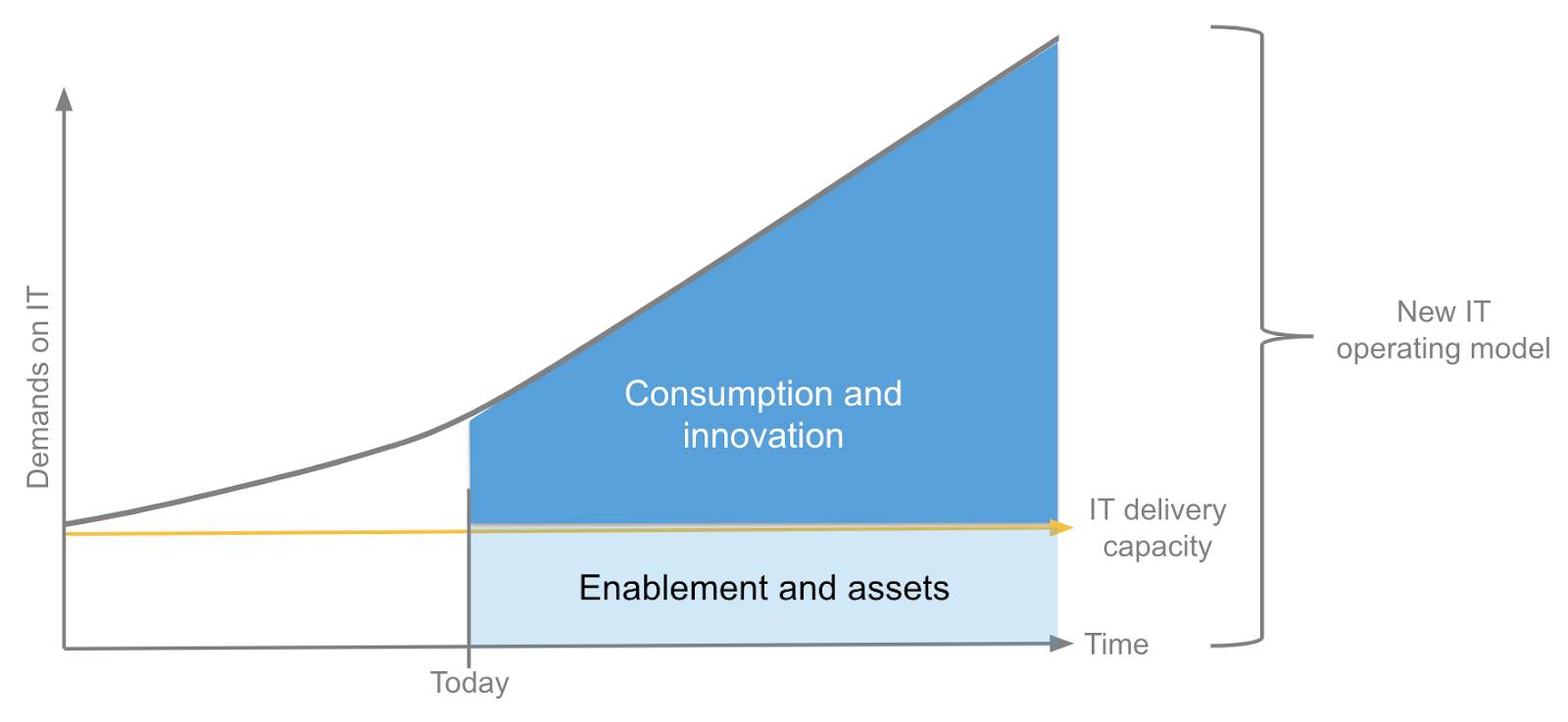 Enter MuleSoft Catalyst
MuleSoft Catalyst is a unique delivery methodology with a new operating model to ensure customers are successful in achieving their outcomes. Working with over 1,600 leading businesses and organizations in various industries across the world, it's a methodology that has been developed and refined over the past decade. 
Throughout this development, one thing has become abundantly clear: To achieve business transformation, technology alone is not enough. Today, organizations need to have the right operating model, organizational structure, and approach to execution if they are to be successful. MuleSoft Catalyst is centered around three core pillars to address these needs.
Business outcomes: Define clear outcomes and KPIs with stakeholder alignment.
Organizational enablement: Ensure organizational readiness with Anypoint Platform.
Technology delivery: Enable platform availability and team readiness to build APIs and integrations.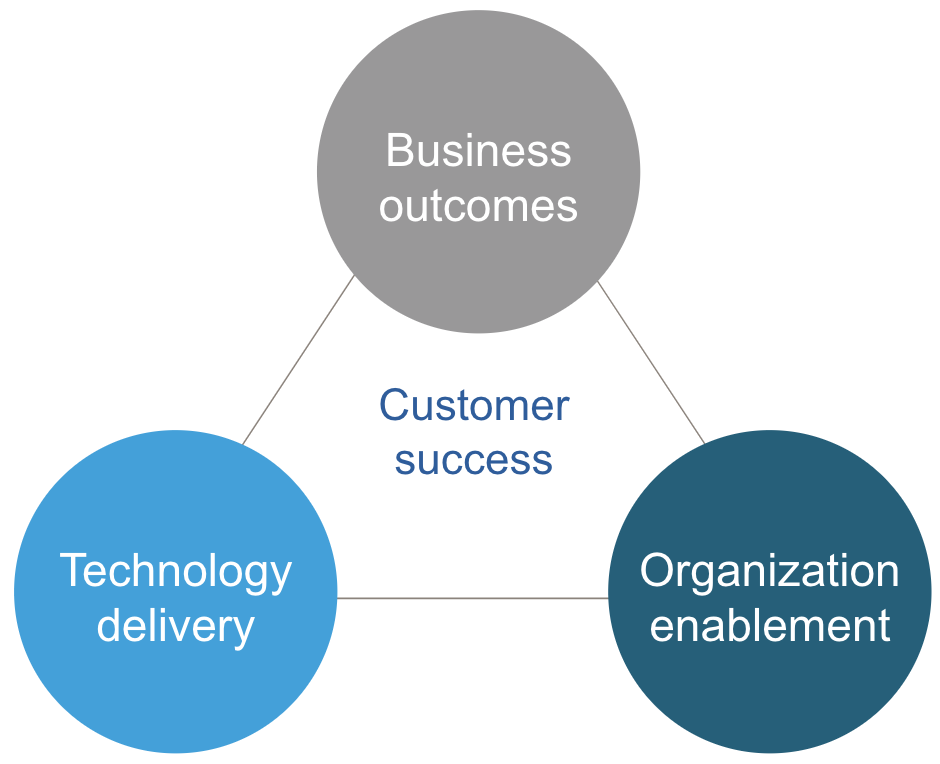 These three pillars enable organizations to close the IT delivery gap, accelerating innovation through a holistic delivery approach. In the next unit, you discover how to use MuleSoft Catalyst in your organization.
Resources