Plan Your Content
Learning Objectives
After completing this unit, you'll be able to:
Describe four methods to create an email using Content Builder.
Describe the different content block types.
Overview
Content Builder is a Marketing Cloud app that lets you create and manage reusable content for use in emails or with other Marketing Cloud apps. In this module, you learn how to implement an engaging personalized email with Content Builder. If you're new to Content Builder, check out the Create Compelling Content with Content Builder trail. It contains fundamental information about how to configure and customize Content Builder and how to create a library of customized, reusable content. 
Plan Your Content Layout
Leung meets with NTO to discuss their requirements. As they enjoy a chat over coffee, she jots down a few notes. The email includes:
Logo image linked to ntoretail.com
Personalized message
Gender-specific or unisex product image
Local weather information
Three recommended-product images
NTO approves the design, and she starts planning how to create the email.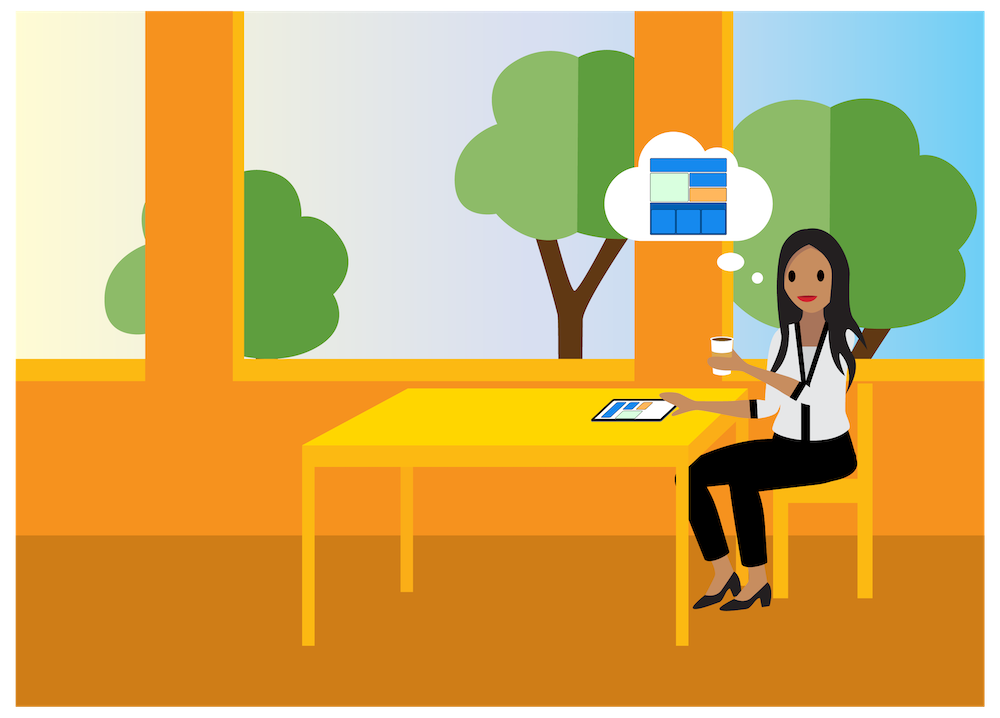 Choose an Email Creation Method
Leung's first step is to decide on an email creation method. Content Builder lets you create emails in a few different ways.
HTML: Code it. Use the built-in HTML editor to add code.
Text Only: Keep it simple. Create an email that displays as text only.
Existing Email: Recreate it. Duplicate and revise an existing email.
Template: Get a head start. Use an existing template.
Since her colleagues have already created several NTO email templates, Leung decides to create the email from a template. They also loaded the NTO product catalog and brand images into Get Cloudy's Marketing Cloud sandbox, which she can use in the email.
Templates are a great choice because they speed up email creation. They allow you to define the layout of an email and control elements such as the header, background color, and borders. Content Builder includes several types of templates. Empty templates show layout only. Basic templates contain suggestions for images, text, and column layout. Themed templates take it a step further with sample colors, fonts, images, and layouts. Get Cloudy has a library of empty and themed email templates to use on NTO projects. Leung browses the templates in Content Builder and finds one that matches her design, an empty NTO 3-Column email template.
Next, she decides what content block types to use in each section of the template. 
Choose Your Content Block Types
Content blocks are reusable, modular content elements. Instead of creating an email as a single piece of content, you can efficiently assemble an email from content blocks. Content Builder lets you select from several different content blocks when creating an email. Content blocks can be made of anything from images to text to buttons to more advanced functions, such as HTML or dynamic content. Check out the Content Builder Features module for a complete list of content block types. To meet all of NTO's requirements, Leung uses the following content block types: 
Image: Insert JPEG, PNG, GIF, and AMPscript files to display an image in this block.
HTML: Paste or upload HTML code into this type of content block.
Dynamic Content: Create content that is personalized for subscribers. Include subscriber attributes, such as first name or membership status.
Custom Content: Link to a third-party app that dynamically generates content.
Leung adds the content block types and a short description of the content to her design sketch.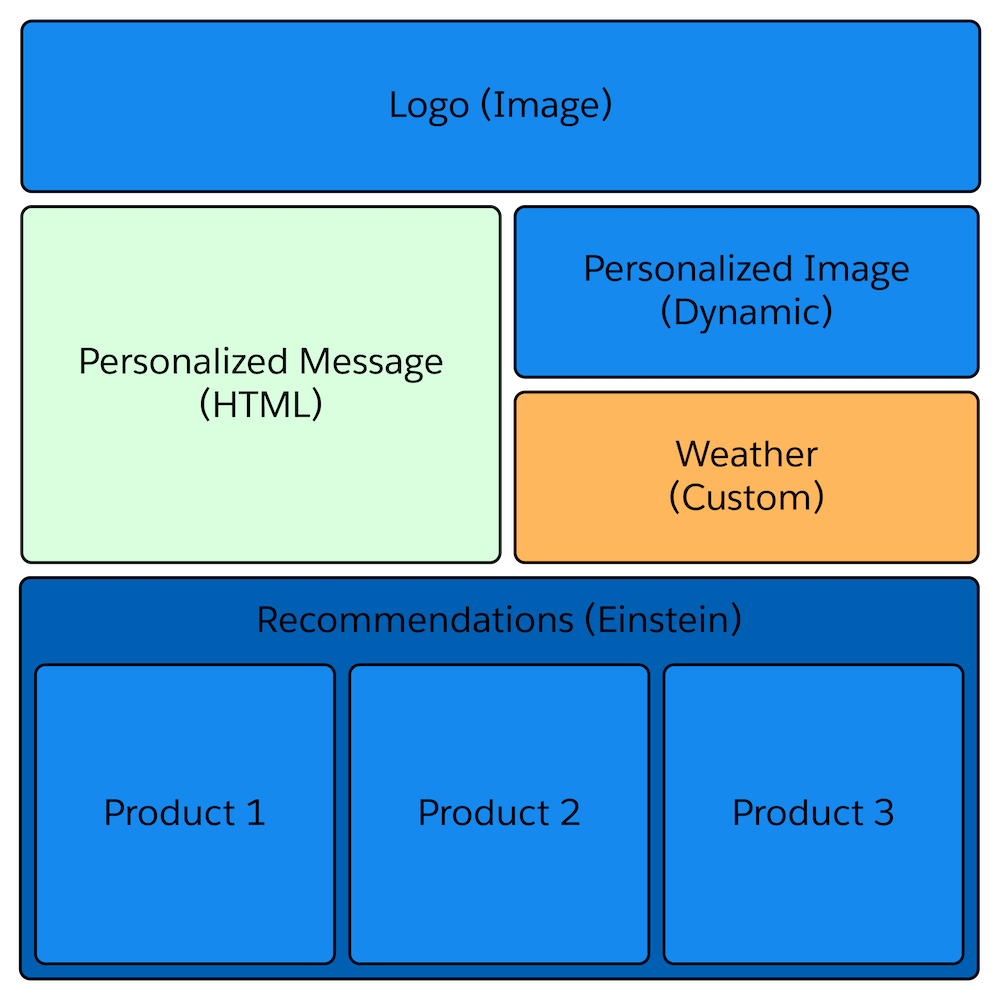 Completed sketch in hand, Leung is now ready to create the email.
Resources