Craft Your Content and Promotion Strategy
Learning Objectives
After completing this unit, you'll be able to:
Decide what roles and responsibilities should be considered.
Understand the importance of creative resources.
Curate your content.
Prepare for delivery of the event.
Roles and Responsibilities
You have a vision; you have your setup and equipment—now who's running the show? Let's talk about some different roles and responsibilities for an online production. These roles are an example and, ultimately, will depend on the size of your event as to whether the event is staffed by one person or by many.
| Role | Responsibilities |
| --- | --- |
| Event Lead/Director/Manager | Responsible for creating an engaging and valuable event experience; makes creative decisions |
| Production Lead | Manages logistics and business operations; manages the creation and production of the event |
| Technology Lead | Handles the technology platform the event runs on and any film equipment required |
| Social Media/Comms Lead | Publicizes the event, drives registration and attendance, and stokes engagements across channels  |
| Presenters | Delivers the event content |
| Moderators/Attendee Support | Work behind the scenes to answer or escalate all questions |
Once the key stakeholders and roles are outlined, it's a good practice to set up a weekly meeting for progress updates. This ensures you stay aligned up through the event. 
Creative Plays a Key Role
Do you have creative resources at your disposal to design images that you can use for your event? If you do, awesome! If not, get resourceful and think about working with what you've got.
At a minimum, consider your intro titles, your lower thirds (where someone's name and title are displayed), and any transitions you want between videos and music. 
You can usually build titles out in your editing software or presentation program. Pair your title with music to create some energy.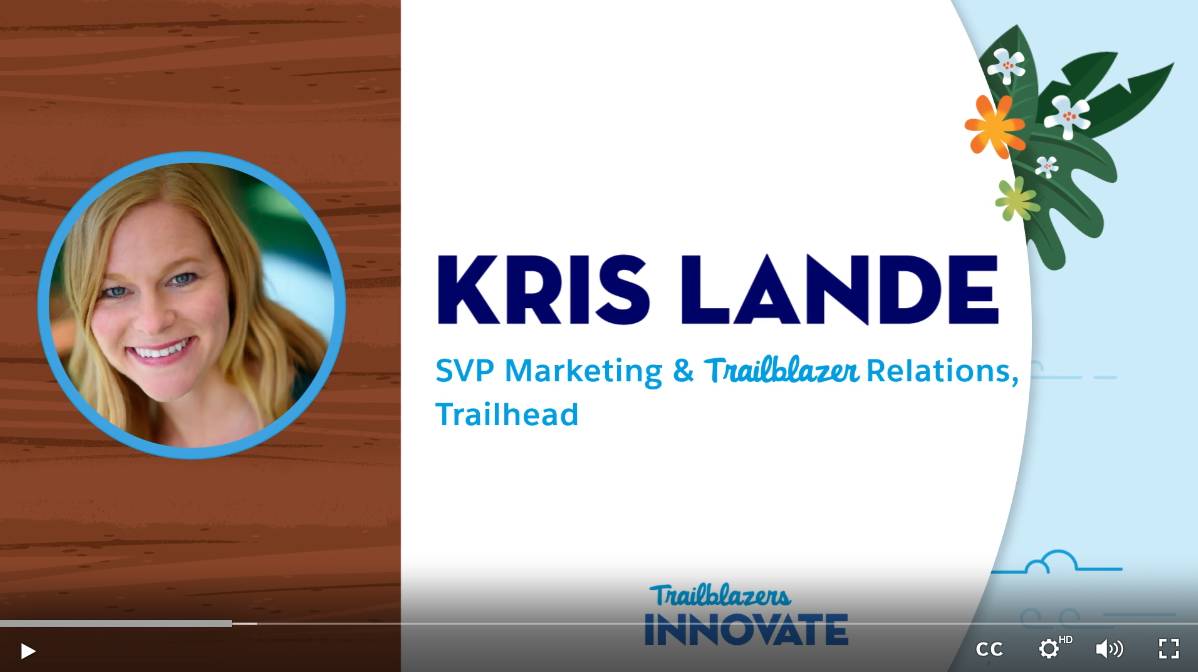 A lower third is a combination of text and graphical elements placed in the lower area of the viewable window. These show useful information on screen, like someone's name, title, and company or even a social hashtag or link. Lower thirds can shave time off your videos since the people on screen no longer need a lengthy introduction.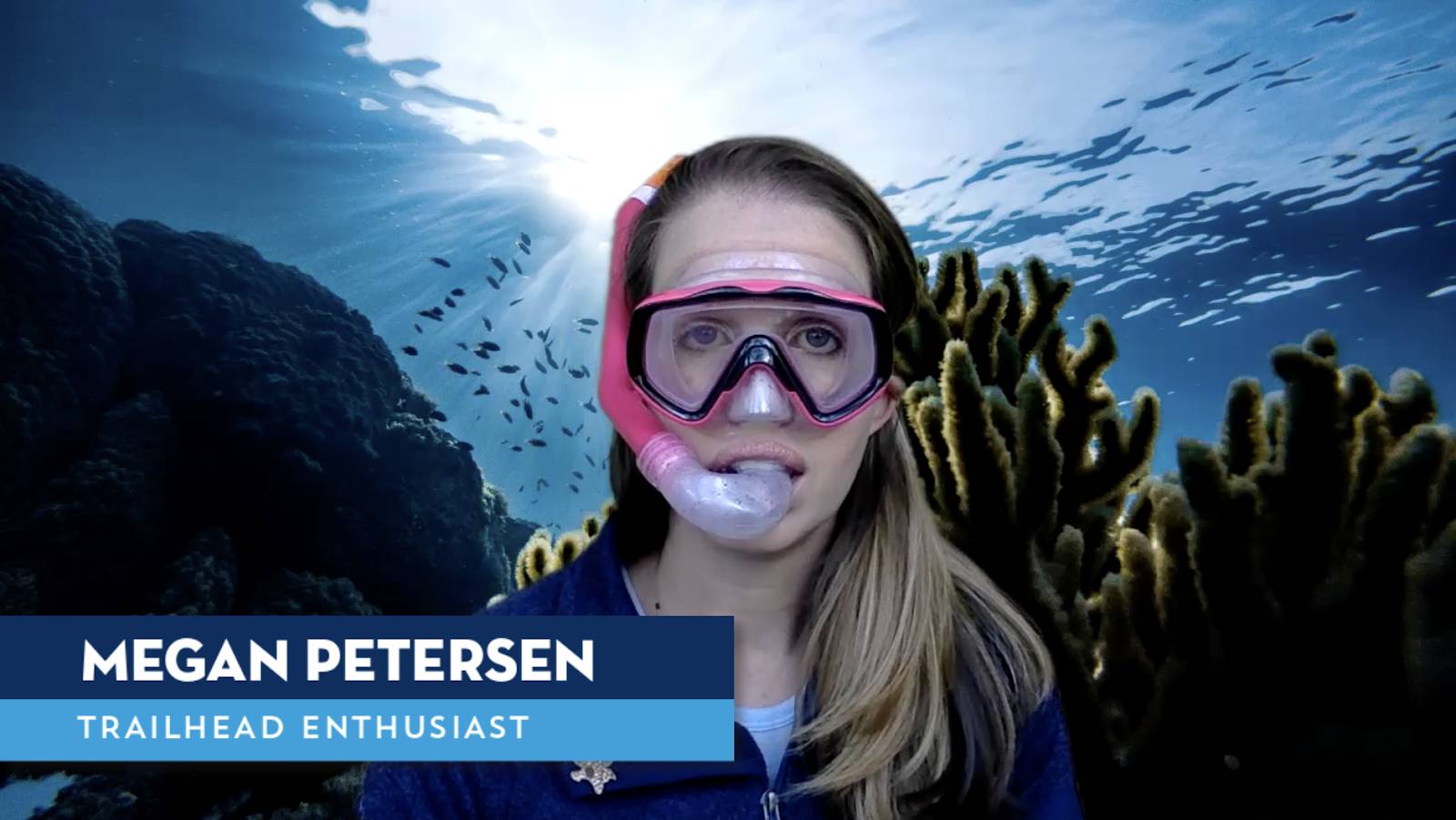 Transitions are a way to move from one piece of content to another without using a hard cut. These can be anything from simple titles that pop up on screen to animated graphics that let you seamlessly flip between videos with visual and audio interest for the viewer.
Music adds a vibe and energy to an otherwise ordinary presentation and helps create atmosphere alongside graphics. There are sites where you can buy cheap royalty-free tracks; but be warned, this can suck away hours of time. Now let's see these techniques in action.
Curate Your Content
As you've seen, there's a lot to establish up front before you lock in the content. But now that you've done the pre-work, this is much easier. Whether it's the responsibility of the event lead or someone else, it's always good to have someone manage the content end to end. For example, if you run an event seasonally throughout the year, this person ensures that content is ready for spring, summer, autumn, and winter. 
Aim for each topic or session to be around the same length. For digital sessions, try to limit this to under 10 minutes per presentation. Unlike in-person events, people have limited time and attention to give to digital events. 
Plan for whoever curates your content to monitor the final presentations to ensure everyone uses similar formats and templates.
Content Delivery
Now—who's presenting? Hopefully you've got an awesome speaker bench of people with years of experience and camera training to pull from. If not, that's OK, you can always organize some speaker training sessions if needed. Before you reach out to presenters, it's always important to think about inclusivity. Do you have equal numbers of male and female presenters? Have you represented the local population in your presenters' faces? Think about your audience and then reflect that in the presenters in an inclusive way.
Whether you're recording or presenting live, your presenters need to practice, rehearse their delivery, and test the equipment and broadcast. If you were presenting in-person onstage, you wouldn't have notes, so presenting virtually should follow suit. If you can manage the setup, a teleprompter can be helpful, especially in a live session. You don't want to look like you're reading your script on camera as that's not an authentic experience for the viewer. Before recording or the live moment, test as if it were the real thing. Present to a colleague, your family, and anyone that will give you honest, constructive feedback.
Event Promotion
Who's promoting the event? For a virtual event, it's important to let people know what's happening, when, and why they need to watch. Hopefully, you have a digital marketing team at the ready, but if not, here's an example of some high-level communications to consider before the event.
| Communication Topic | Communication Type |
| --- | --- |
| Save the Date  | Email, Social |
| Registration Goes Live | Email, Web, Social |
| Teaser/Reminder Posts | Social |
| Speakers Announced | Email, Social, Web |
| How to Watch | Email, Social |
| Day Before Event Reminder | Email, Social |
| Event is Live | Email, Social, Web |
And that's just pre-event! 
Lastly, over-communicate with your team and never assume. You may have a vision of how the event will work, but other people may think differently. Ensure everyone is aligned around the event's vision and goals so the event runs smoothly.