Navigate Tableau Server
Unit 2: Navigate Tableau Server
Learning Objectives
After completing this unit, you'll be able to:
Sign in to Tableau Server.
Identify the parts of the Tableau Server user interface.
Explore content on Tableau Server.
Explain the differences between what admins see and other users see.
Sign In to Tableau Server
Before you can do anything else, you need to sign in to your organization's instance of Tableau Server.
You can sign in to Tableau Server either from a web browser or using Tableau Desktop. 
To sign in from a browser, simply enter your organization's Tableau Server address URL in the address bar.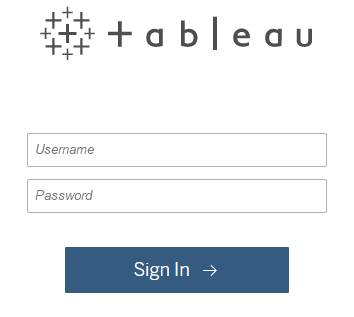 If you're a member of multiple sites, you'll be prompted to select one when you sign in. From there, you'll have access to the full Tableau Server experience on the web.
Tour the Navigation Pane
The first page you see when you sign in is the Home page, which looks like this: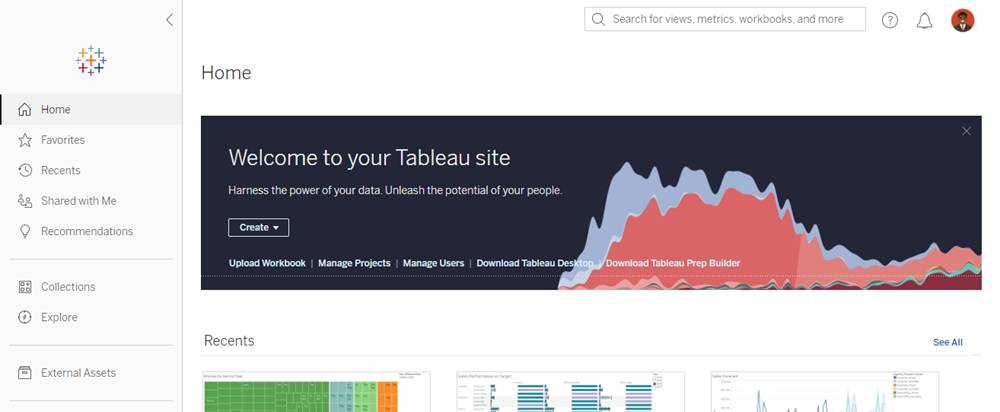 If you have access to more than one site, you can use the site picker in the navigation pane to switch to another site: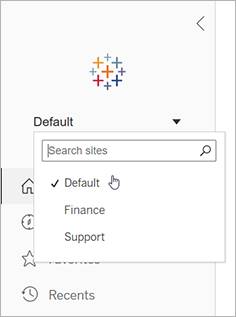 The Navigation pane on the left also offers quick access to the following pages:
Favorites: All the content you've added to your Favorites
Recents: Recently viewed content
Shared with Me: Content that others have shared with you
Recommendations: Personalized suggestions based on relevance
Collections: Content that is organized in a meaningful way for the user (similar to a "playlist" one might use with a media application)
Explore: Where you can explore content (workbooks, views, metrics, data sources, and so on) across the site
External Assets: Databases, files, and tables that are outside the Tableau environment (available with the Data Management Add-on)
Explore Content Across Your Site
Let's look at the Explore page in more detail.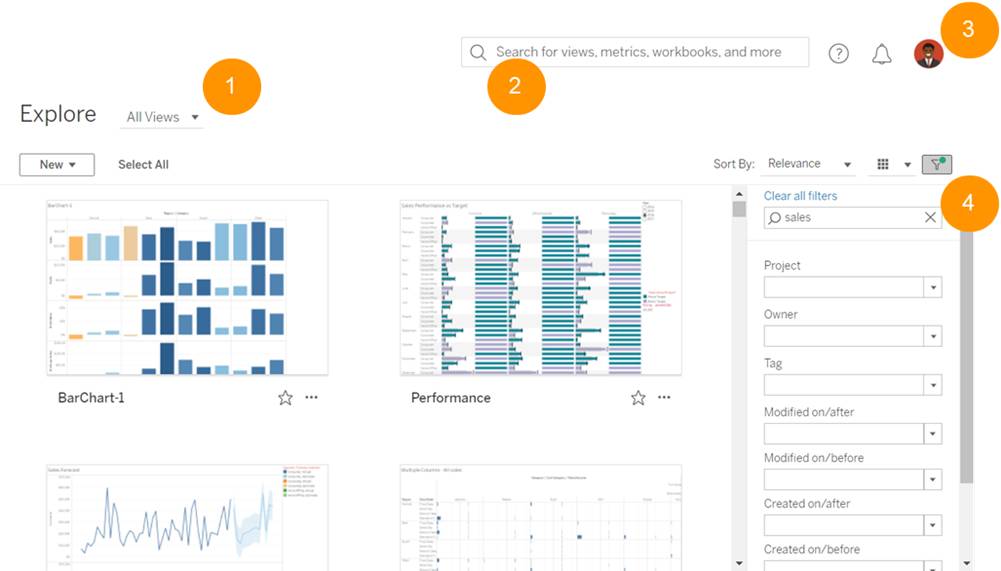 Here, you can explore by content type (1), search for content across your site (2), access your settings (3), and use filters to hone in on what you're looking for (4). Remember: Your site role and permissions determine the kind of content you can see and the options that are available.
Content Types
Let's dig deeper into the types of content you'll work with on a site. 
| Content Type | Description |
| --- | --- |
| Workbooks  | Workbooks contain views, access to the data sources used, and any metrics created from those views. |
| Views | Views are visualizations you can interact with to do data analysis. |
| Metrics | Metrics are like "headlines" for your data where you can track KPIs from multiple views. They can be created from nearly any Tableau dashboard, allowing you to track business data just like stocks in an investment portfolio. |
| Data sources | Data sources consist of the data itself, which may be an extract or a live connection.  |
| Flows | Flows are a sequence of steps used to combine, shape, and clean data for analysis. A flow page is where you can schedule, monitor, and maintain the flow. |
| Data roles | Data roles are used to quickly validate field values in a data set. A data role page shows the custom data roles published to your site. |
Navigate the Administrator Interface
Remember that your site role and license determine which options, content, and sites are available to you, and not all users have the same privileges. For instance, let's compare the experience of a server admin to that of a site admin. In this case, the menus you see depend on what kind of admin you are.
If you're a site admin, the Navigation pane includes access to additional pages where you can configure users and groups, run schedules, monitor jobs, and assign tasks. This is also where you can monitor the site status.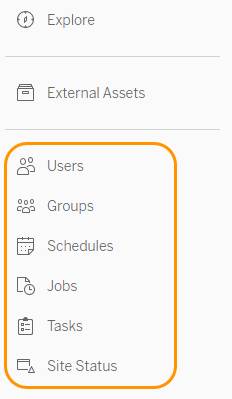 If you're a server admin, you see the same administrator pages, but you can also manage all the sites on the server. This option is accessed from the site picker at the top of the Navigation pane.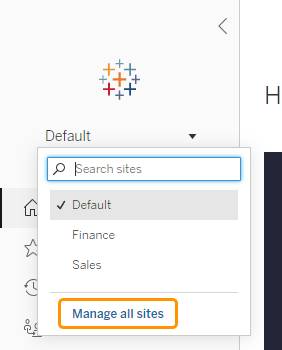 As you can see, Tableau Server is intuitive to navigate, so you can access up-to-date content and gain quick insights.
Resources