Present to Executives
Learning Objectives
After completing this unit, you'll be able to:
Present your project plan effectively.
Describe best practices for presenting to executives.
Showtime
You've worked hard on your project, created your outline, and developed an amazing presentation. It's now time to present your findings. This is an exciting prospect, but it can also be a little nerve-racking. Take a deep breath, focus your mind, and strike a power pose because you got this.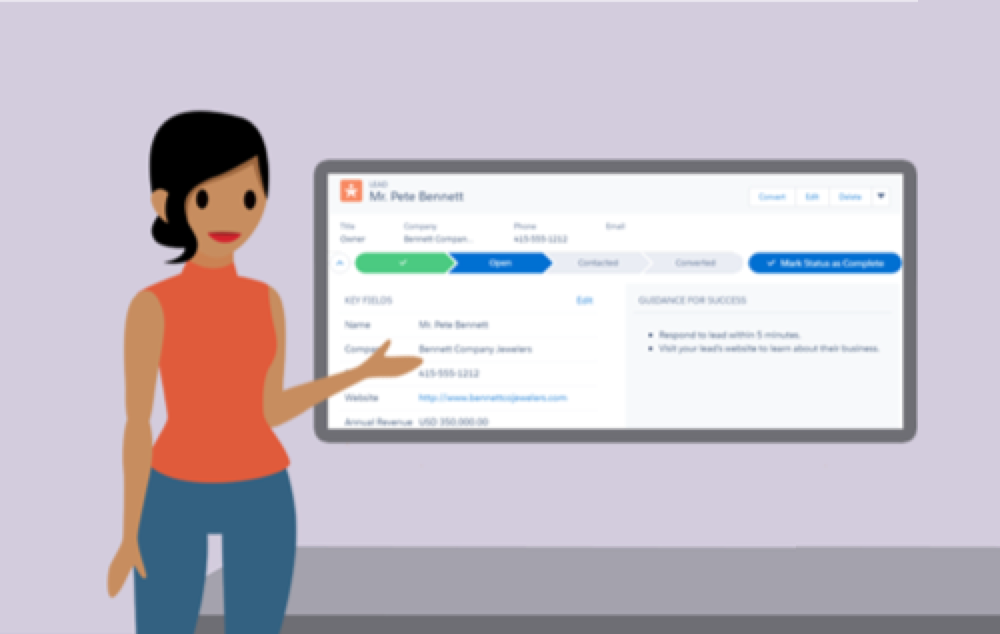 The Intro
The introduction is your chance to get your audience's attention. This is where you focus on the relationship between you and your key stakeholders. Keep your introduction short and sweet. You don't want to waste anyone's time here so stick to only the most important details. Use this introduction as a way to make yourself known and to quickly demonstrate why the executive team should listen to you.
The What
OK, you have their attention. Now it's time to wow them with your project. Describe your project as succinctly as possible (a one-sentence description is best). This is your chance to reinforce the main idea of your presentation and you want the executive to be able to remember it easily. Be clear and concise. You don't need to talk about how you got to this idea or topic right now, but be ready to answer questions if they invite you to share more on the topic. 
The Plan
Here is where you outline what you recommend for your project. Be very specific about your plan and include data to back everything up. You may not have time to review all of the data—in fact, you most likely will not have time—so focus on the key points in your summary and be prepared to support your plan with data if needed. A more detailed project plan, meeting notes, next steps, and any other relevant data can be emailed to the team and any stakeholders following your meeting.
The Who
Now that you've presented your plan, it's time to talk about who needs to be involved in your project. Make sure you list out all your stakeholders and what actions they need to take.
The Why
Discuss briefly why this project exists and why it should be important to the executive team. This is a good place to add in supporting and relevant data. You want to include benchmarks, cost, value, and risks associated with the project. Ultimately, you want to create a compelling and clear business case. 
The How
Wrap up your presentation by recommending a solution to the problem and describing steps that need to be taken. Be prepared to talk about your choices and recommendations, but don't include them in your slide. Be sure to have data to back up your decisions as well. For example, if you recommend that the company implement a new CRM program to solve siloed data across the business, have supporting documentation as to why you chose the software you did. 
General Considerations When Presenting to Executives
Here are some things to keep in mind when presenting to your executive team.
Practice, Practice, Practice
You know the saying: Practice makes perfect. Practice your introduction, practice your summary, even practice the way you want to present a chart. Find a mirror and a quiet place to go over your presentation as many times as necessary to feel confident in yourself and the presentation. 
Get Your Timing Right
When it is time to present, don't rush. Be sure to add pause points within the presentation so you don't rush through it. You want to connect with your audience, so be sure to check in with them in some way. Ask questions and provide clarification if needed. 
Project Confidence
Strike a power pose or take deep calming breaths right before you start presenting. Both of these are great options to boost confidence while also keeping you focused on the task at hand. Check out the resources section for more ideas on confidence-boosting activities. 
Expect the Unexpected
There is no way you can prepare for every single eventuality, but that doesn't mean you should come unprepared. Assume there will be questions, so have plenty of data to back up your answers. You don't have to go over every single piece of that data, but have it with you if you need to reference it. Assume that something will go wrong with the computer you are presenting on in the room you are presenting in. Have a back-up plan and another plan to back up the back-up plan. When you are this prepared, you will be able to handle any problem that arises with confidence and ease.
That's it! You've created your outline, designed your presentation, and are ready to wow your audience. Follow these steps and you'll be ready to rock out your presentation!
Resources