Understand the Current Global Policy Landscape
Learning Objectives
After completing this unit, you'll be able to:
Describe the Paris Climate Agreement.
Explain how governments of all types are combating climate change.
Global Concern Results in Landmark Paris Climate Agreement
Seven in ten Americans believe global warming is happening. In one study of 38 countries, 61 percent of people listed climate change as a major threat to the future of their country. Given the widespread acknowledgement of climate change as a critical, global concern, you may be wondering what action our governing bodies are taking to reverse it. In December 2015, 195 countries reached an exciting landmark agreement to reverse climate change and to accelerate and expedite the actions and increase the investments needed for a sustainable, low-carbon future. The Paris Agreement's central aim was to limit global temperature increases to below 1.5 degrees Celsius.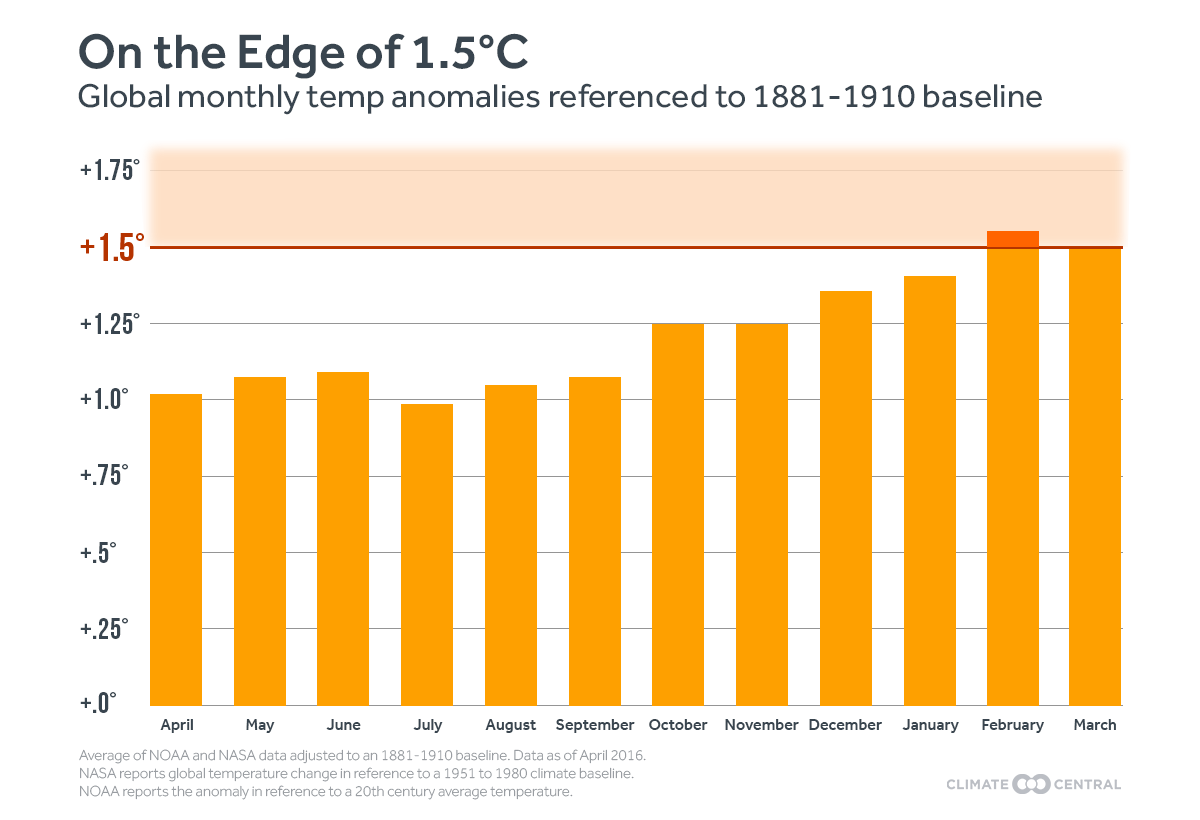 Meeting the Commitments of the Paris Agreement
The 2015 gathering in Paris made world history, solidifying the belief that climate change is a global issue that transcends borders. As such, it charts a new course in the global climate effort—committing nearly every country to positive action. 
To reach the ambitious goals outlined in the agreement, participating countries agreed to:  
Adopt the Sustainable Development Goals as a roadmap to end poverty, inequality and achieve environmental sustainability by 2030.
Provide adequate funding and resources to groups impacted by the effects of climate change, including developing countries.
Innovate to adopt new technology frameworks that reverse global warming.
As you may know, the United States announced its intention to withdraw from the Paris Climate Agreement in 2017, a move which would formally take effect November 4, 2020. Yet, since this announcement, thousands of US cities, states, and businesses have been standing together, declaring with one voice that America is "still in" on addressing climate change: specifically 3,893 leaders from all 50 states representing 158.8 million people, totaling 9.46 trillion in GDP. On a global scale, nearly 100,000 inspiring and impactful climate actions from more than 14,000 subnational and non-state actors have been recorded.
In December 2018, leaders convened in Poland for COP24, the 24th Conference of the Parties to the United Nations Framework Convention on Climate Change, or the "UN climate talks." The intention of COP24 was for countries to now come to agreement on the "rulebook" necessary to operationalize the Paris Agreement, signal their intention to strengthen their national climate plans by 2020, and make progress on questions around finance. Despite early setbacks in negotiations, delegates were able to achieve the gathering's main objective: a rulebook for putting into practice the Paris agreement of 2015, which commits the world to keeping global warming "well below" 2°C relative to pre-industrial times, and preferably within 1.5°C. Even the United States, which earlier had threatened to derail the whole process by questioning the climate science, agreed to the deal.
Local Governments Leading the Charge
States, cities, and counties are leading the charge to make their communities more climate resilient, through investments in green infrastructure, ambitious renewable energy commitments, and efforts to reduce carbon pollution. The Global Covenant of Mayors for Climate & Energy is the largest global platform for sharing and building on climate action in cities, with the commitment of over 10,000 cities and local governments. Signatories commit to reducing greenhouse gas emissions, enhancing resilience to climate change, and tracking their progress in an open, transparent way that fosters learning among peers. Across the United States, over 150 cities have already adopted ambitious 100 percent clean energy goals. More than two-thirds of the top Global 300 Cities by GDP Purchasing Power Parity (GDP PPP) are committed to climate action, representing $36.8 trillion USD.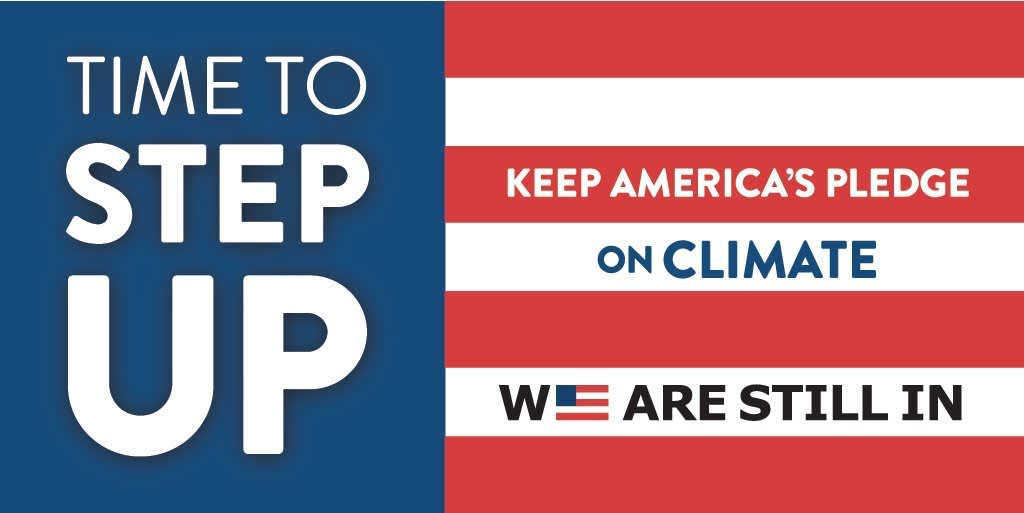 Salesforce Stance
Following the United States decision to leave the Paris Agreement, Salesforce issued a statement reaffirming our commitment to reducing the impact of climate change by reaching net-zero greenhouse gas emissions, delivering a carbon neutral cloud, and sourcing 100 percent renewable energy. As natives to San Francisco, we're proud to have partnered with other businesses, organizations, and governments to highlight global climate solutions at the Global Climate Action Summit in September 2018. 
In the next unit, we will talk more about business' role in addressing climate change and the areas with the biggest opportunity for impact. 
Resources