Become a Climate Champion
Learning Objectives
After completing this unit, you'll be able to:
Explain how individuals drive progress.
List resources that can guide your sustainability journey.
You Can Make a Difference
On an individual level, everything from your commute to work to what you put into the landfill to sending emails, and even watching funny cat videos, has an impact on the environment. Living and working sustainably is about choosing the alternatives that make that impact a positive one. This is an opportunity for us to work together to create a sustainable future. 
Your voice matters. You can help drive this critical work. It's important that you spread the word about what people are doing to make a difference. Tell your colleagues, your housemates, or your family and be part of the change. Whether it's proposing a sustainability project to your company, making an environmental commitment, or volunteering with an environmental nonprofit, there are a million ways to join in.
At Salesforce, our green team, Earthforce, demonstrates the tangible impact of individual action. Earthforce is a group of more than 9,000 passionate employee volunteers dedicated to promoting and celebrating environmental responsibility at Salesforce. Earthforce members raise awareness around key issues such as energy conservation and efficiency, recycling and composting, responsible purchasing, low-carbon commuting, and much more. They also identify and support the implementation of solutions that help our company operate in a more environmentally sustainable way. In FY2020, Earthforce consisted of more than 40 teams globally, hosted 100+ Earth Day Celebrations and volunteered more than 20,000 hours.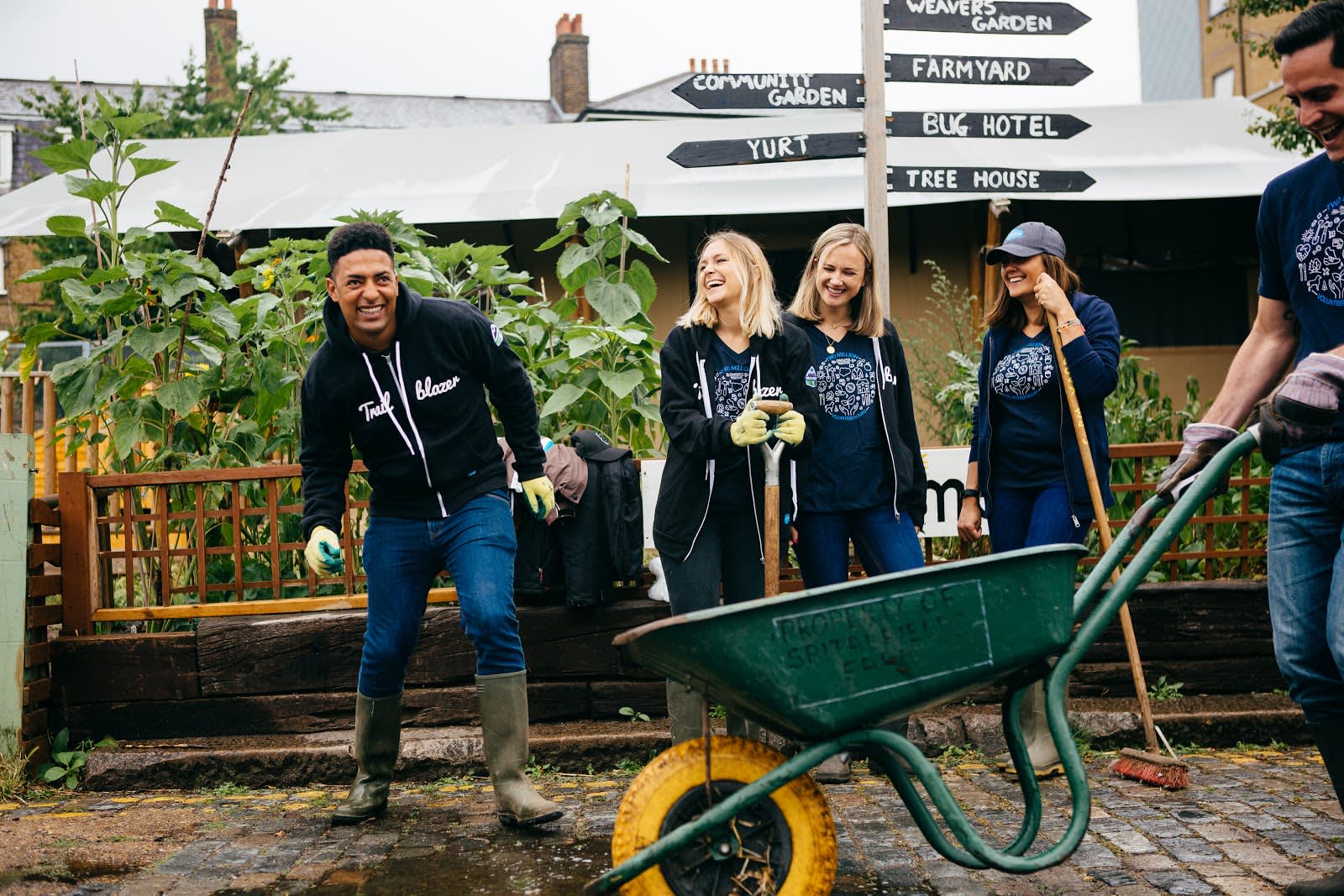 Any organization can benefit from grassroots movements like Earthforce. We break down the five steps to creating a green team at any company.
Earthforce members also play a critical role at our company events. At this past year's Dreamforce, our Green Angel employee volunteers (over 150!), joined us to help attendees recycle and compost during lunch hours.
Our actions can create a ripple effect with our customers, partners, employees and their networks, governments, and communities around the world. So, how can we take individual actions to collectively make the world a better place? Let's revisit the four key areas we addressed earlier: energy, food, water, and equality. 
Energy Actions
Get smart about electricity. We all know we shouldn't leave the lights on when we're not using them. Take this one step further by switching your light bulbs to LEDs or compact fluorescents (CFLS). They use 75 percent less energy and last far longer! In addition, talk to your utility provider to see if they provide renewable electricity. You can sometimes buy solar- or wind-powered electricity from them for a small extra fee with just a few clicks online.
Use smarter transportation. Drive or fly less. No matter what kind of car you drive, one of the best ways to reduce your greenhouse gas emissions is to drive less. Flying uses a lot of fuel. A single round-trip flight from Los Angeles to New York emits around a ton of carbon dioxide per passenger—equal to the amount an average American SUV driver emits in one month. In addition, opting for public transportation instead of driving can help embed mobility, livability, and sustainability in cities. When someone opts to ride a bus or subway rather than driving a car or hailing a cab, greenhouse gases are averted.
Adjust heating and cooling systems. We know it can get cold, but space heating accounts for the majority of home energy use at a whopping 42 percent. Be mindful of your home's heating and cooling systems. In addition, insulate your living space; air leaking in and out of our homes wastes a lot of energy. Even in reasonably sealed homes, air leaks account for roughly one quarter of the wintertime heat we use.
Food Actions
Shift your diet. The amount of meat and dairy we eat greatly impacts the environmental footprint of our diet. According to a 2016 study, business-as-usual emissions could be reduced by as much as 70 percent through adopting a vegan diet and 63 percent for a vegetarian diet, which includes cheese, milk, and eggs. If you do choose to eat red meat, shop organic or grass-fed if you can, and think about limiting your consumption. 
Support sustainable farms and fisheries. We can help the environment by supporting more sustainable farming systems, including grass-fed beef that can help improve soil health and offset some of their greenhouse gas emissions by restoring carbon-rich grassland soils. When you're eating seafood, you can use the Monterey Bay Aquarium's Seafood Watch program that helps us choose seafood that's fished or farmed less impactfully.
Reduce food waste. In your home, at the store, at your favorite restaurant, and in the community, there's a huge opportunity to reduce the amount of food you waste. A third of the food raised or prepared does not make it from farm or factory to fork. Make and serve smaller portions. Stick to your grocery list. Reuse those leftovers. Give your extra food to other folks. Be especially mindful not to waste meat and dairy.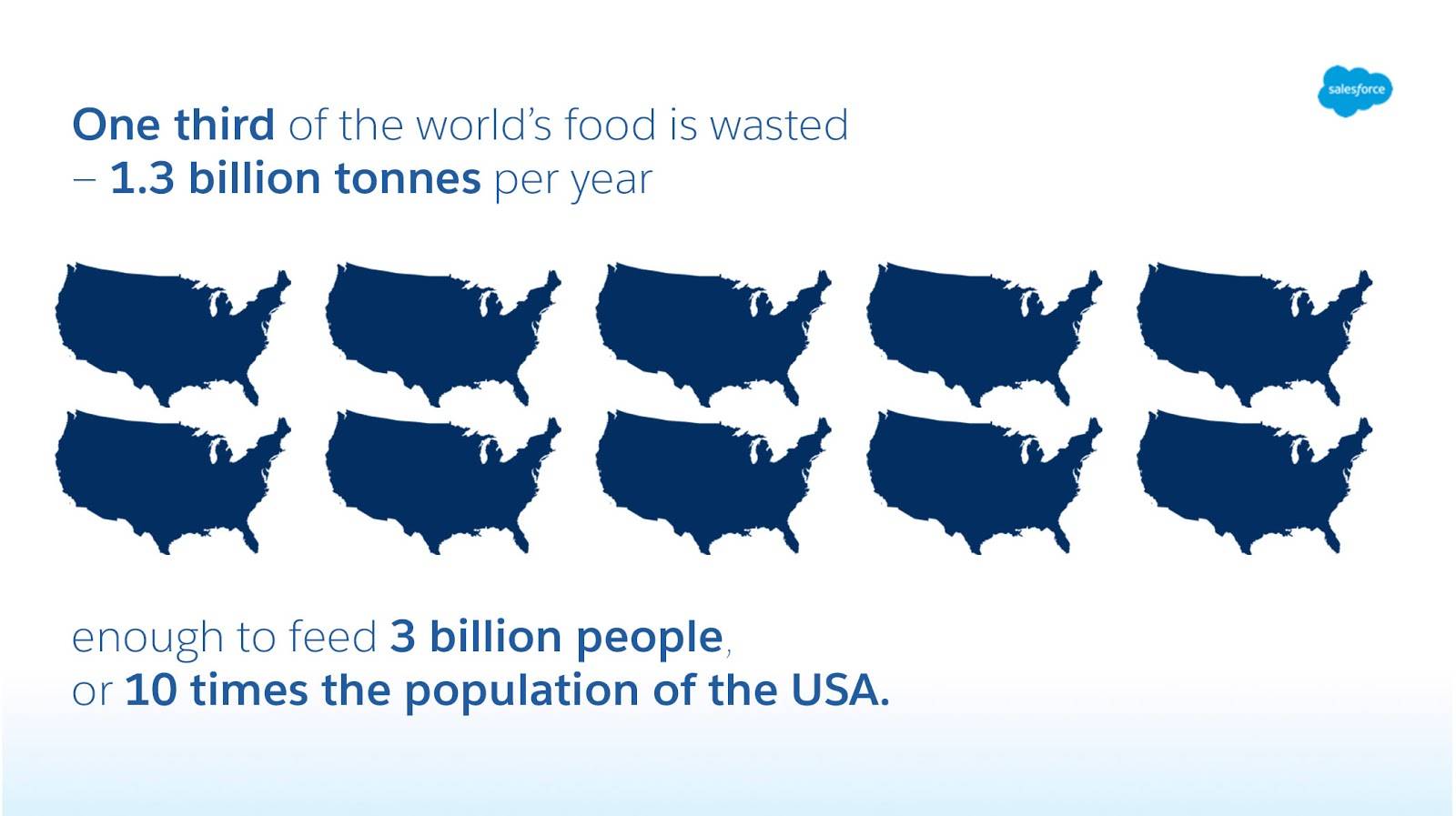 Water Actions
Shift to Water-Smart Landscaping. Planting trees, shrubs, and other drought-friendly plants has plenty of benefits: 
Lower water bills.
Reduced water use, maintenance, and plant disease.
Deeper stabilizing roots and more groundwater recharge.
Less polluted runoff out of local waterways.
Repair leaks. It seems like a given, but small leaks often go overlooked and lead higher water use and a more expensive utility bill. These common headaches can result in thousands of gallons of wasted water, bill increases, and potential property damage if not addressed promptly.
Update appliances. When it's time to replace old appliances because they can't be fixed or you're looking to update, look for energy and water efficient appliances with the EnergyStar® logo.
Equality Actions
Support programs fighting for equal access to education. Education lays a foundation for vibrant lives for girls and women, their families, and their communities. To promote equal access to education, we can support programs and initiatives to make school affordable, help girls overcome health barriers, and make schools more girl-friendly.
Invest in organizations that provide resources on family planning. When family planning focuses on healthcare provision and meeting women's expressed needs, empowerment, equality, and well-being are the result. 
We've also highlighted several organizations that offer additional tools and resources to empower your climate action.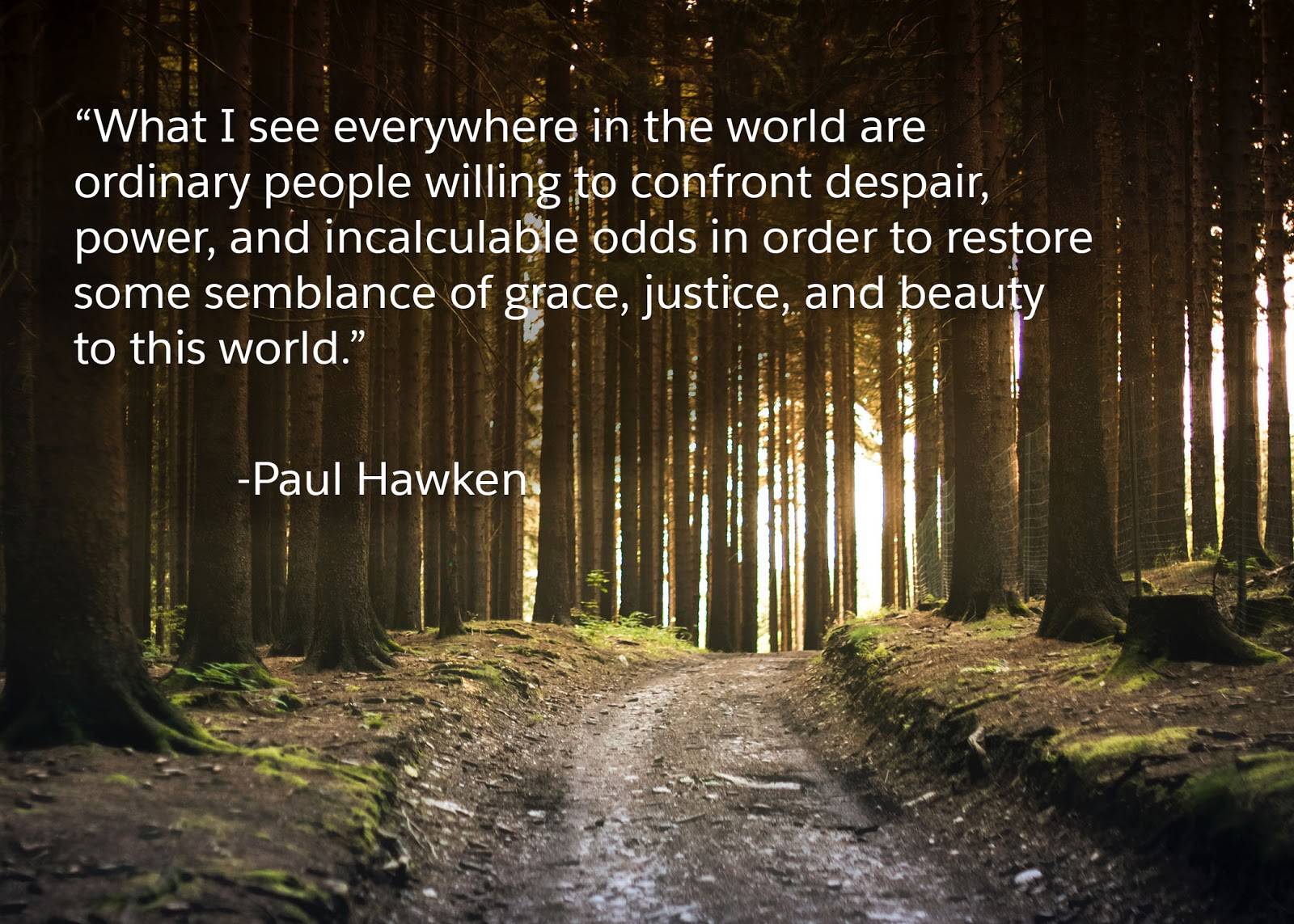 Next Steps on Your Sustainability Journey
We understand that change doesn't come overnight, and we recognize that it cannot be done alone. Individuals, businesses, cities, governments, and policies must work together to overcome the issues that our communities face and drive a better, sustainable solution for the future.
Salesforce is committed to creating a world that is just and equitable, where everyone has equal access to clean air, water, and energy and we will continue to work towards the goals we've set forth. We hope that you're inspired by our sustainability journey, and motivated to make changes in your own life. 
Resources