Strategize Holiday Promotions
Learning Objectives
After completing this unit, you'll be able to:
List three promotional tactics that can help drive sales during the holiday season.
Explain how you can manage last-minute shipping expectations.
Explain the benefit of free bonus products.
Explain the benefit of promoting low-price items during the holiday season.
Explain what's involved with a contingency plan.
Introduction
Impactful promotions are super important during the holiday season, more than any other time of the year. This is even more true this year, as shoppers rate discounts as the most important factor during the COVID-19 health crisis. To get those sales, you need to get your discounts right.
Create your promotional strategy as early as possible. Use a varied strategy, where you can alternate it every so often (even daily). Advertise your upcoming promotional events and focus on gifting. 'Tis the season, after all.
Focused Tactics
These tactics can help you create your own promotional strategy. Perhaps they trigger other ideas.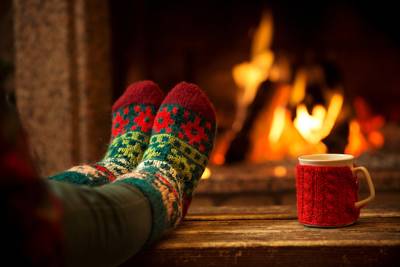 Perfect Gifts Through Personalized Products
If you have product personalization functionality, the holiday season is the best time to showcase it. Letting shoppers personalize your products (for example, they can create a toy or ornament with a unique message, or even design a personalized pair of shoes), makes gifting unique and special for the recipient.
Gifts for Yourself
Don't forget the self-indulgent shopper who wants to buy themselves a holiday present or two! You give them the option to buy one item as a gift and another one to keep.
Free Bonus Products
Promotions that include free bonus products are hugely popular during the holiday season. Use this promotion type to get those shoppers coming back for more.
Tiered Promotions
A tiered promotion is another type of impactful discount. You are encouraging the shopper to spend more to receive a higher discount.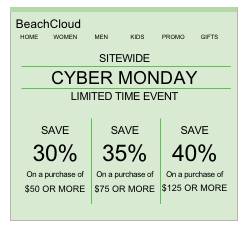 Mystery Promotions
Mystery promotions are exciting because they incentivize the shopper to click through to discover their deal.
Attractive Daily Deals
If you end up with too much of something, then simply prioritize those products into Daily Deal promotions.
Create a promotion calendar, but be flexible so you can push individual products or product groups as necessary.
Create a simple promotion to advertise via email, a super-easy marketing channel for communicating ad hoc promotions. Use this to push products that have excess inventory, especially on a daily basis. Use daily deals and Advent Calendars in your email to give this approach a playful note. But make sure you differentiate yourself—24 billion holiday promotion emails were sent out during Cyber Week 2019.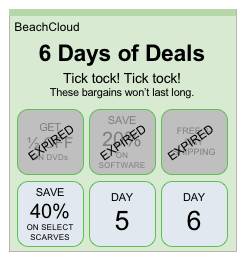 Don't Sweat the Small Stuff
Stocking fillers and St. Nicholas Day gifts are perfect opportunities to promote your range of lower-priced items. It's a great strategy that can lead to further sales for big-ticket items. Every retailer has these lower-priced products that they shouldn't forget about.
Even if it's a smaller amount per item or per transaction, it still adds up over the course of the holiday season.
Last-Minute Shopping
Make sure you manage expectations for last-minute shipping by:
Prominently displaying your shipping cut-off dates.
Including information for all territories and shipping methods.
Using this opportunity for special shipping promotions for easily shipped items.
Tips and Tricks
Let's review a few tips and tricks for holiday promotions.
Plan Now
Start thinking about your promotions now. It's never too early to start planning! And remember, really focus on Cyber Week, specifically Black Friday, to put your best foot forward. Configure your campaigns and promotions early in Page Designer to allow time for testing. Use Commerce Cloud Business Manager to create and schedule your holiday campaigns, promotions, and content slots well in advance of the holiday rush. Use the storefront toolkit to view and test everything you've configured.
Consistent Shopping Experience
Provide a consistent shopping experience across your email and website promotions. Use content slot messaging throughout the storefront to reinforce email messaging, and make sure you have a contingency plan. Review the last few years to see what has worked and build upon it.
Understand Your Data
Make sure you have all your KPIs established and the reports you need to run them effectively. This lets you review your performance statistics at any time. If you see that you aren't meeting daily/weekly targets, it's time to leverage those contingency plans, targeting a wider net of shoppers with extended promotions.
Plan Your Contingency
Prebuild and test promotions and content slots in Business Manager, so they're ready to go if you need to act on your contingency plans. Be ready to send reminder email campaigns to shoppers who opened or clicked but didn't convert, or resend emails to shoppers who didn't open.
Next Steps
You have focused promotional tactics and a strong set of contingency plans that are organized and tested. You have a set of KPIs to use throughout the holiday season to keep your goals on track. Flexibility is the word. You know what to do if the numbers change.
Now let's take a look at how to make gifting easy.