Meet Tom, Trailhead Fan and Salesforce Consultant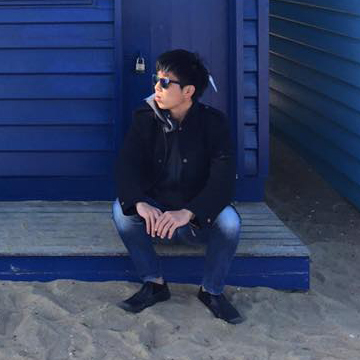 Trailhead has become the source for learning Salesforce at my company. We have built custom trailmixes for onboarding new employees and upskilling existing ones.
How did you get started with Salesforce?
Having majored in political science, I was never aware of Salesforce or anything related to CRM. Salesforce was something I chanced upon after leaving my first job at a telecommunications company. At that time, I was looking to do something more mentally stimulating than just sitting at a desk and crunching numbers. It took me hours of binge-watching Dreamforce videos on YouTube and browsing the various online communities to come to grips with the platform's capabilities, and I have not looked back since then.
How do you use Trailhead to improve your Salesforce skills?
Two weeks before I started my current job as a Salesforce consultant, I spent hours a day playing with Trailhead. I learned so much — everything from page layouts to Apex triggers. I tried to hone my skills in the Trailhead Playground environment before embarking on my first project in the 'real world'. Fast forward to today, and I still try to complete one badge a day as part of my daily task list. I've also followed the trailmixes aligned with certifications to study for my Salesforce certifications. Without Trailhead, I am not sure I would have understood the practical application behind the some of the concepts being tested.
Does your company embrace learning on Trailhead?
Trailhead has become the source for learning Salesforce at my company. We have built custom trailmixes for onboarding new employees and upskilling existing ones. These trailmixes are segmented into various categories based on skill level and job orientation, so that one trailmix leads naturally to the next and completing them all qualifies you for a Trailblazer hoodie paid for by my employer, Aodigy. Needless to say, it is expected that the budget for this will only grow heftier with each passing year.
How has being part of the Trailblazer community changed your work life?
Before working with Salesforce, apathy and inertia were my biggest challenges. Apathy because I was stuck in a rut and yet did nothing about it. Inertia because I was afraid to let go of a stable, 9-to-5 job which paid adequately and rewarded me just for showing up to work. Now that I work with Salesforce, every day is full of fun new challenges. I'm part of collaborative ecosystem whose members look out for one another and resolve each other's questions as and when they arise.
What does being a Trailblazer mean to you?
Being a Trailblazer means working hard to deserve that title every day. It means never resting on my laurels, never giving up in the face of adversity, and never letting laziness get in the way of improvement. Ultimately, being a Trailblazer means being responsible for my peers' learning, sharing the tools which have aided me on my journey, and making sure that at the end of the day, everyone I work with is a Trailblazer.
What advice do you have for new Trailblazers?
Start with learning what Salesforce is all about, take the Navigate the Salesforce Advantage trail. Then dive into what can be done with "clicks not code" by getting into the beginner Admin content. Then look through the rest of the more developer-centric modules to learn the nuances of Apex, Visualforce, and the Lightning framework. Finally, do a couple of superbadges to get a taste of what an end-to-end Salesforce project implementation could feel like.