Meet Rhea, aspiring role model for girls in tech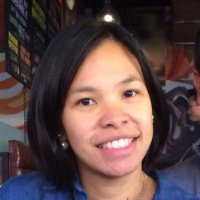 A Trailblazer takes charge of her own path. She takes control of the direction of her life and decides for herself what she wants to learn and who she wants to become.
What motivated you to start learning on Trailhead? What keeps you coming back?
Trailhead is a different kind of learning experience. At first, I came to Trailhead simply because it was a pre-requisite for the app innovation workshop that I was going to attend. In the past, I've taken all sorts of computer-based training and Trailhead was definitely a unique learning approach as it was designed to make learning much more engaging for the user.
Describe your first encounter with Trailhead?
Our team was planning on switching to Salesforce so we got invited to attend an App Innovation Workshop sponsored by Salesforce. Prior to the workshop, we were told that we had to go to Trailhead which something unheard of for me at that time. It wasn't hard at all to navigate in Trailhead and I was able to learn the basics really quick. The knowledge from the Trailhead courses really helped as we were able to create our own app in a couple of hours. We even won the grand prize!
How does Trailhead help your team skill up on Salesforce?
Trailhead has been a great resource for my team as we acclimate to Salesforce. Since Trailhead grows with you from beginner content, to intermediate, to advanced, I imagine we will all be sticking with Trailhead for the long haul. And it's not just the developers who are on Trailhead. Even our business analysts are logging in and learning more about the technical aspects of Salesforce which they say has greatly helped them in the design process.
What does being a Trailblazer mean to you?
A Trailblazer takes charge of her own path. She takes control of the direction of her life and decides for herself what she wants to learn and what she wants to become.
What advice do you have for someone curious about Trailhead?
Just log in and give it a try. If you're interested in a career in tech, Salesforce is a great option. To my knowledge, there are no other free online courses like Trailhead out there. Trailhead is a fun and very accessible way to see if a career with Salesforce is right for you. Even if you are not sure about a full career in Salesforce, like being an admin or a developer, a lot of jobs out there require some Salesforce skills.
How can Trailblazers give back to their communities?
Not everyone has the time or means to mentor the younger generation but it's so important for them to know about all the great careers available in technology today. Whenever given an opportunity to inspire or give back to others, we all should. I hope that my story can influence other people, including younger girls and moms out there, to consider a career in Information Technology. It's never too early or too late to learn.