Meet Rachel, 5X Salesforce Certified MVP, Women Who Dev User Group Co-Leader, and Trailhead Ranger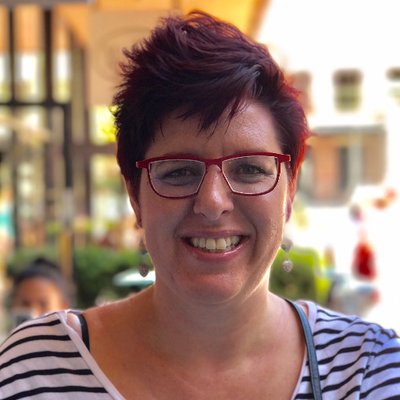 I would not be where I am today without the Salesforce community cheering me on, giving me advice, providing me with job leads, and helping me along the way!
When did you first learn about Salesforce?
I was working in sales and getting my master's degree in Industrial/Organizational Psychology, but knew I wanted to switch careers. I joined several local women's developer groups — including
Girl Develop It (GDI)
and
Women Who Code
— to learn, network, and get a deep dive through their workshops.
Paula Nelson
recommended I attend a two-day Salesforce workshop hosted by Chris Duarte. When Chris demoed building on the Salesforce Platform with clicks not code, I was hooked! I went home, and within 24 hours I quit my master's degree program to learn Salesforce.
How did Trailhead help you along the way?
I was introduced to Trailhead the same day I learned about Salesforce. Trailhead helped me immediately gain confidence when I earned my first badge right away. It made learning a brand-new technology fun. I continue to use Trailhead today to learn new skills — it keeps me sane. I constantly need to learn all of the new Salesforce technologies to meet customer requests, so I use Trailhead to find my answers and deep-dive into these topics. When I earn a new badge, I feel like I have learned a new skill, progressed towards my goal, and gained a sense of accomplishment.
What was your biggest challenge and how did you overcome it?
I've had so many challenges. I didn't come from a traditional tech background — at all. Learning the jargon had to be the biggest hurdle. I didn't know how to speak "tech" or "Salesforce," so trying to understand what people were saying to explain a concept was difficult at first. Trailhead was helpful with that because a lot of the beginner badges go into great depth describing and explaining terminology. RAD Women helped me further clarify some developer concepts. I believe that if you are too comfortable, you are not challenging yourself. My advice to Trailblazers just getting started is to work toward your goals and make reasonable milestones to achieve along the way. That's how I was able to push myself through.
Describe the moment you first realized, "Hey, I really know my stuff. I'm a Salesforce expert!"
I know what I know, and others know what they know. It is when we share our knowledge with each other that we become a collective Salesforce expert. I am on a continuous journey to learn new things and figure out different ways to apply them. The more I learn, the more I feel like I need to learn — but I hate being bored, so this works well for me.
How do you use your skills to give back to your community?
Not long after I started my Salesforce journey,
Jessica Murphy
, Paula Nelson, and I started the second Salesforce Saturday in the world, here in Phoenix. I have mentored several of our members and I work with local LGBTQ youth to help introduce to them to the idea of pursuing tech careers. Additionally, I co-lead
Sassie Tech Socials
, a group that brings women from all aspects of tech together to network. I also co-lead the
Women Who Dev User Group
.
What does the Trailblazer community mean to you?
Salesforce talks about Ohana, the Hawaiian tradition of "family." I've learned that family is not always the one we were born into. My Salesforce Ohana is just that: family. I would not be where I am today without the community cheering me on, giving me advice, providing me with job leads and helping me with configuration, development, and architecture questions along the way.
What does being a Trailblazer mean to you?
A Trailblazer is someone who strives to be a better version of themself — every day, in everything they do. A Trailblazer looks for opportunities to give back, to share knowledge, to cheer others on and encourage them to continue working towards their goals. Most of all, a Trailblazer leads through actions in addition to words. This type of leadership is your walk everyday; it's who you are. That is how you create other leaders!
What message do you have for new Trailblazers?
Don't ever give up on your goals, and know that you are worth it! You can do anything you work hard at if you have the proper support, so find a mentor and an accountability partner. Give back from day one. You know more than the person who is just starting to learn Salesforce if you started learning an hour before they did. You can help them get started on Trailhead. In addition to your Salesforce knowledge, don't discount the experiences and knowledge that you have gained in life. This knowledge can also be shared to help others professionally.