Meet Abdelhakim, 2X Salesforce Certified Developer, Casablanca Salesforce Developer Group Co-Leader, and Trailhead Ranger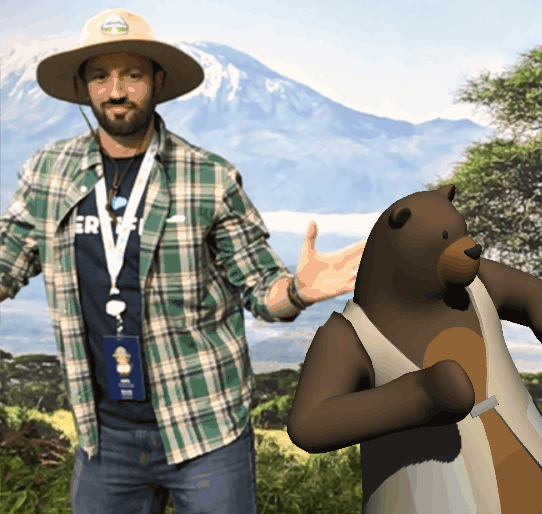 I tried several options before discovering Salesforce. From that moment, my entire career plan has changed.
How did you get started with Salesforce?
I was responsible for R&D at my company when my manager asked me to find a CRM solution for one of our clients. I tried several options before discovering Salesforce. From that moment, my entire career plan has changed.
How do you and your team use Trailhead to skill up?
Trailhead was a major discovery for me. It has allowed me to accelerate my learning in an organized and efficient way. It's also a crucial step in integrating any new team member, whether they're a developer, administrator, or even an end user. It helps us get everyone up to speed in a really fun, user-friendly way.
How does Trailhead help you do your job better?
You might think Trailhead only helped me with my developer knowledge but in addition, Trailhead has allowed me to be more comfortable during presentations and demos. Trailhead taught me how to give an effective demo which is something I had never learned before. It's so important to not only be able to do the work, but to be able to communicate and share your work with others. It's pretty amazing that there are modules specifically for
public speaking
,
demo storytelling
, and
delivering demos
!
How do you use your skills to give back to your community?
I'm the co-leader of
Casablanca Salesforce Developer Group
, which is a place for devs to go and share their skills and experiences. I do my best to share all my knowledge with our members — new and old — with the help of other amazing Trailblazers, of course.
What does the Trailblazer community mean to you?
It's my source of inspiration. It's my family, to whom I can turn every time I need a helping hand. I believe that you get back everything that you put in, and the Trailblazer community is a prime example of that. It's the whole idea of Ohana — being a part of one big family that does great things and supports one another in the process. My Ohana inspires me to continue doing my best.
So, what is your dream job? How will you get there?
My dream is to be a Salesforce Certified Architect. I'm just starting out on my journey to being a CTA (Certified Technical Architect). TrailheaDX'18 was my very first step, when I became a Salesforce Certified Data Architecture Management Designer back in March.
How will Trailhead be a part of your future?
Oh, it certainly will, and in a big way. I'll be using Trailhead to prepare for my certification and to learn all the exciting new features that Salesforce is constantly deploying. Trailhead now has content that is not just about Salesforce, so I'm excited for what's still yet to come.