Prepare to Install Nonprofit Success Pack (NPSP)
Learning Objectives
In this project, you'll:
Discover why you should install Nonprofit Success Pack (NPSP) into a Trailhead Playground
Install NPSP into a Playground using the NPSP installer
Before getting started with this project, we recommend reviewing the Salesforce.org Nonprofit Cloud Basics module linked in the Resources section at the end of the unit. Also, if you want to install NPSP into a sandbox or developer environment, that information is included in the Resources section, as well.
What is "Nonprofit Success Pack"?
Salesforce is a flexible platform that can be customized to meet your organization's unique requirements. The ability to design a solution to do exactly what you need is incredibly powerful, but it sometimes requires significant time or technical skill. That's why Salesforce.org provides industry-specific applications (or apps) that are prebuilt and sit on top of the Salesforce Platform. Nonprofit Success Pack is a Salesforce app for nonprofits.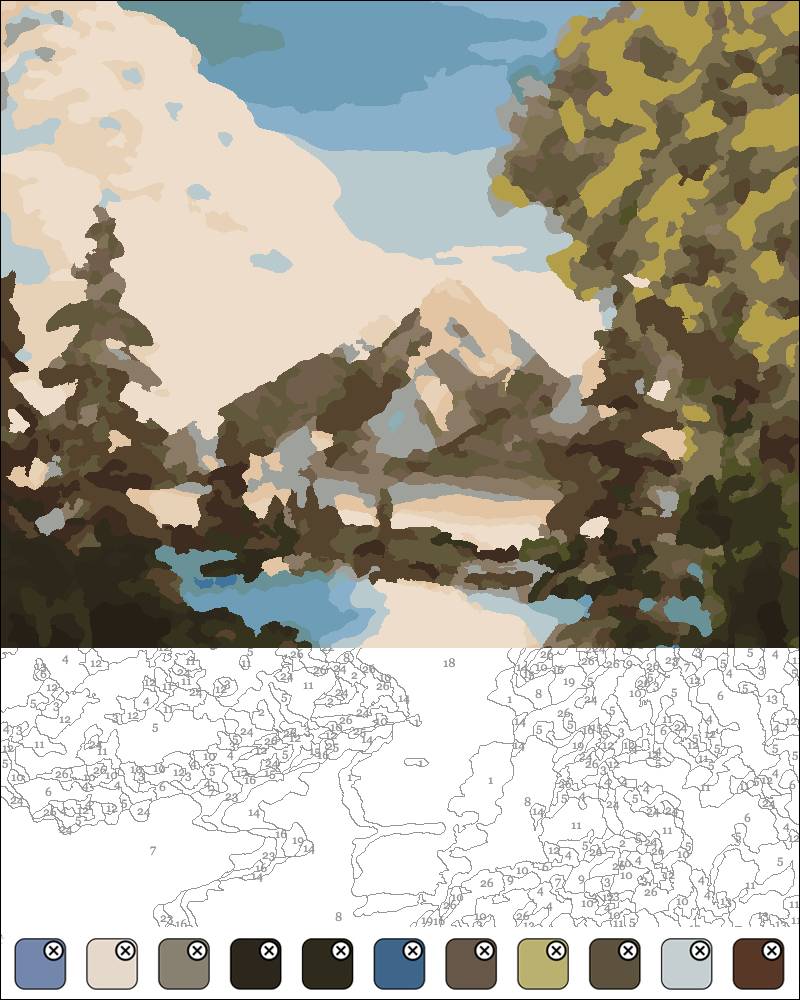 Imagine you were tasked with creating a painting of some happy little trees. Sometimes, it can be more efficient to start with a paint-by-number outline rather than a blank canvas. That outline is NPSP. It gets nonprofit organizations up and running quickly with prebuilt constituent and donor management components.
Why Do I Need to Install NPSP Into a Trailhead Playground?
Just like many other apps available on the Salesforce AppExchange, NPSP consists of several "managed packages." A managed package is a neatly wrapped bundle of customized Salesforce components like objects, page layouts, report types, workflow automation, and lots more. For the purposes of this project, to get all these customizations into your Salesforce org (an "org" is shorthand for your instance of Salesforce), the packages must be installed on top of the Enterprise Edition of Salesforce.
If you want to be able to explore NPSP through Trailhead hands-on challenges and projects, you need to install the NPSP packages into a Trailhead Playground.  
Wait, What is a Trailhead Playground?
Much like a real playground, a Trailhead Playground is a test environment where you can explore and make customizations without impacting anything else (meaning your "production org," the place where your organization has active users accessing mission critical data). When you first log in to Trailhead, one Playground is created for you, but you can have up to 10 active Trailhead Playgrounds at any given time. A Trailhead Playground can only be opened from Trailhead, and as long as you keep using it, access to your Playground never expires. To learn more about Playgrounds, see the Trailhead Playground Management module listed in the Resources section below.
For this project to work, you'll need a new Trailhead Playground. So, guess what we're going to do now? Before we get started, you might want to make sure you keep this page open in a separate browser tab, so you can refer back to these instructions as you move through the steps.
Create a Trailhead Playground
Before you can install NPSP into a Trailhead Playground, you first need to create the Playground itself.  
Log in to Trailhead (if you haven't already) and scroll to the bottom of this page (yes, this page, the one you're on right now).
For this project, you need to create a new Trailhead Playground. Scroll to the bottom of this page, click the playground name, then click Create Playground. It typically takes 3–4 minutes to create a new Trailhead Playground.  While you're waiting, check out some other awesome Trails, like Cultivate Equality at Work.
Take note of your new playground name, which is probably My Trailhead Playground followed by a number.
Give your Playground a special new name so you can find it easily in the future.

Scroll back up to the top of the page and click your photo (or the user icon if you don't have a picture) in the top corner to open the personal settings menu. Click Hands-on Orgs.

Look for the Trailhead Playground you just created (remember you took note of it? And it was something like My Trailhead Playground followed by a number). Click the Rename button next to that playground.

Enter "Install NPSP" and click Save.

Now you're ready to launch your new Playground—after you find your username for this Playground and change your password.
Find Your Username and Reset Your Password
Trailhead takes some creative pressure off by assigning you a username and password in a new Playground, but it means you need to follow a few steps to find this information. Once you have the new Install NPSP Playground created, you'll need your assigned username to move forward with this project. You'll also want to reset the password before installing NPSP into a Trailhead Playground.
To retrieve your Playground username and reset your password:
In Trailhead, click your photo (or the icon if you don't have a photo) in the top corner to open the personal settings menu and click Hands-on Orgs.

From the Salesforce Hands-on Orgs page, click the Launch button on the Install NPSP Trailhead Playground to open this specific Playground in a new browser tab. Now you're logged in to your shiny new Install NPSP Playground!

Click the Setup gear and select Setup.

Type Users in Quick Find box. Click Users from the menu.
Find your name on the list of users and check the box next to your name. Make note of the username; this is the username for your Install NPSP Trailhead Playground.

Click Reset Password(s) and OK. This will send a password reset email to the email address associated with your username.
Open your email, find the password reset message, and click the link in the email. Be sure to check your spam folder if you don't see this message.
Set your new password.
Click Change Password.
Now you have your username and password for your brand new Install NPSP Trailhead Playground. Be sure to write this information down somewhere safe and keep it handy.
After changing your password, you should land back inside your Trailhead Playground Salesforce org. Not sure? Click your user icon (or profile photo) in the top corner. Make sure the username includes a fun adjective + awesome animal (like happy-otter or ecstatic-snake ) that matches the Playground username you took note of earlier in this process.  
When you move on to the next part of this project, keep your tabs open. You'll need to be signed in to your Trailhead Playground to continue.
Resources