Manage Fundraising, Programs, and Engagement with Nonprofit Cloud
Learning Objectives
After completing this unit, you'll be able to:
Identify three types of information Nonprofit Cloud brings together in one place.
Explain how Nonprofit Cloud can help accelerate fundraising.
Describe one way to customize Salesforce to better manage your programs.
List two Salesforce technologies for marketing and engagement.
Teamwork Makes the Dream Work
Getting (and keeping) everyone on the same page is a challenge, no matter the size, mission, or age of an organization. Fundraising and program teams often use separate systems for managing data and work flows, which means that donor and client information is disconnected. Managing communications adds another layer of complexity to organizational information sharing. Communication and outreach could be handled by an independent team focused on constituent engagement, but sometimes the marketing-type responsibilities of acquisition, constituent insight, and return on constituent investment are distributed among several teams. 
Nonprofit Cloud changes all that, and brings your fundraising, program management, and engagement data onto one integrated solution.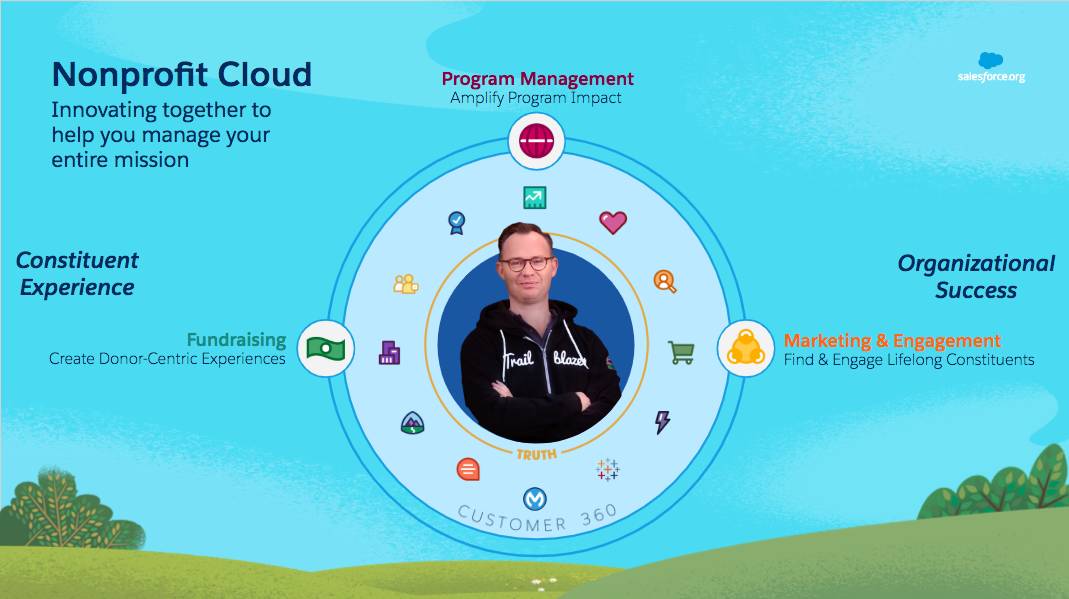 To help you imagine how your organization could use Nonprofit Cloud, let's take a look at why and how a (fictional) social change nonprofit working to end homelessness uses the technology. (And if you're more of a non-fiction reader, look at the Resources section below for links to true stories on how Nonprofit Cloud has helped real organizations.)
A Look at How to Put it Together: No More Homelessness
No More Homelessness (NMH) was founded by a passionate group of neighbors after a homeless woman died of hypothermia on their block. Initially focused on providing critical care during weather emergencies, the organization has grown to include a food pantry and a transitional housing program.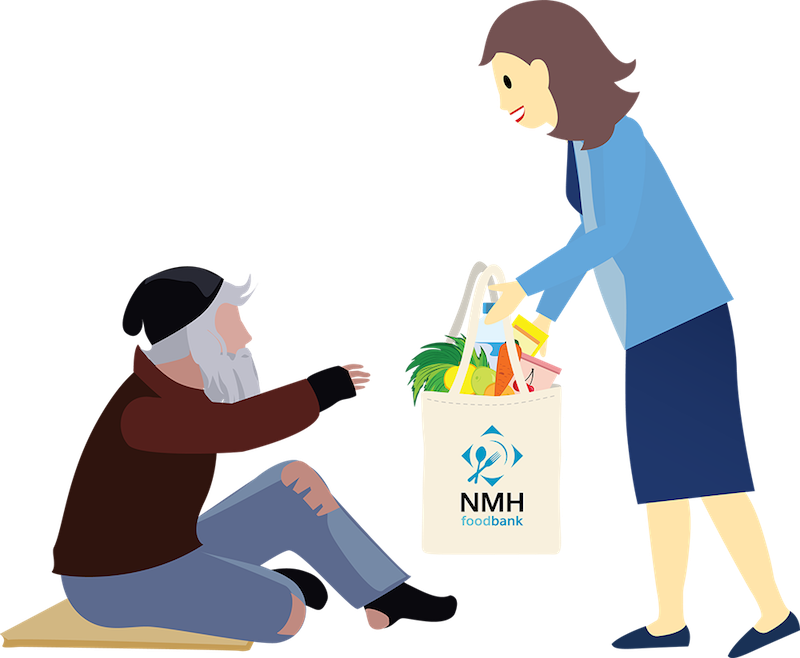 Dependent on public funding since they began their work, the staff and volunteers at NMH had grown accustomed to logging services and detailed demographics on paper forms and spreadsheets. Early on, however, the team realized they needed a more efficient and reliable way of handling their data and a technically minded staff member moved their program data to a custom built database that lived on a personal hard drive. It was an improvement, but Program Managers would still spend hours entering data from multiple sources and manually building complex reports for city and state funders.
NMH ultimately chose to move to Salesforce because it gave the team the ability to customize and scale the technology as the organization grew. Salesforce also offered peace of mind, knowing that the data was completely secure, and the flexibility the staff needed to access the system wherever they happened to be working, be it in at the office or visiting clients. With help from a consulting partner, NMH was also able to integrate their fundraising and program data into one system through a combination of core Salesforce tools, like Nonprofit Success Pack (NPSP), and build a custom app to manage their food pantry program.
Fundraising: Create Donor-Centric Experiences
As government support has been steadily reduced for all services, NMH has had to diversify their funding sources. They've worked hard to add foundation grants and boost individual giving. In fact, this year, NMH has plans for a capital campaign to purchase a new building and expand their transitional housing program.
NMH uses NPSP to manage their annual fundraising campaigns, including pledges and recurring gifts, as well as their foundation funding and government contracts. All donor data, donation history, and related communications are tracked in this single location, giving the organization's fundraising team a complete view of each donor.
This holistic view of every donor becomes even more valuable as they look for prospects to fund the purchase of a new building. Through Salesforce, NMH's Director of Development can see donors in terms of their relationships and affiliations with other contacts, clients, volunteers, board members, and companies. She can see their engagement over time, and use NPSP tools like engagement plans, campaigns, and opportunity management to put together a solicitation plan for their key capital campaign prospects. She'll use reports and dashboards in Salesforce to keep up-to-date on her campaign status and share progress with her executive team and board of directors.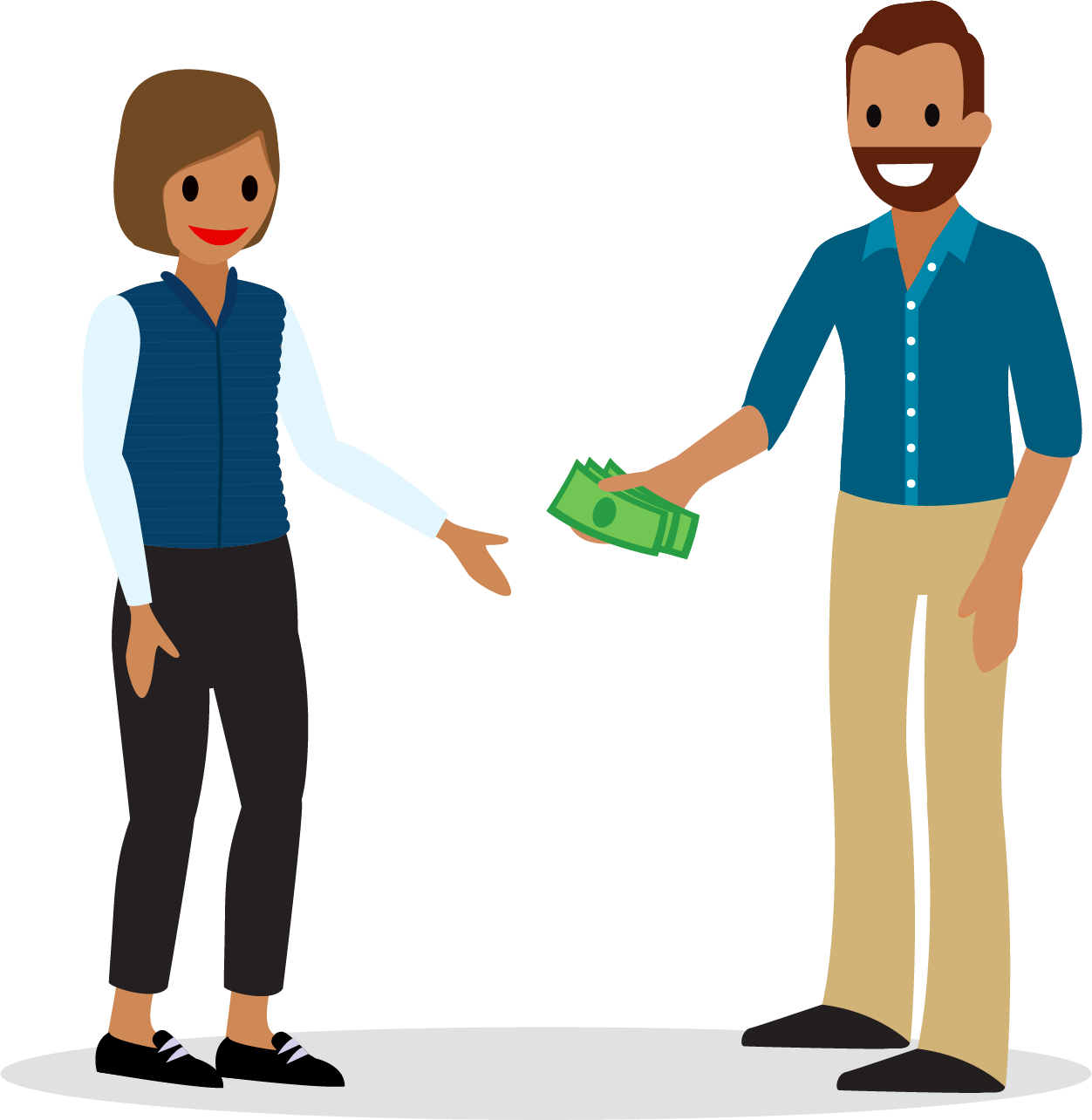 Program Management: Amplify Program Impact
Every day, the NMH food pantry provides healthy meals and basic toiletries to hundreds of people experiencing homelessness. To manage the program, NMH collects and distributes food and dry good donations from local stores. With the help of a custom-built app integrated with NPSP, all in-kind donations are entered into Salesforce as they are received. This gives program staff a real-time view into their supply levels, allowing the team to effectively manage their outreach and capacity day-to-day. 
Additionally, as volunteers distribute meals and toiletry kits, they can enter into Salesforce demographic information on clients and details on goods distributed. Having a clear picture of how their resources are being consumed and by whom helps NMH staff analyze trends and determine how to invest their resources most efficiently.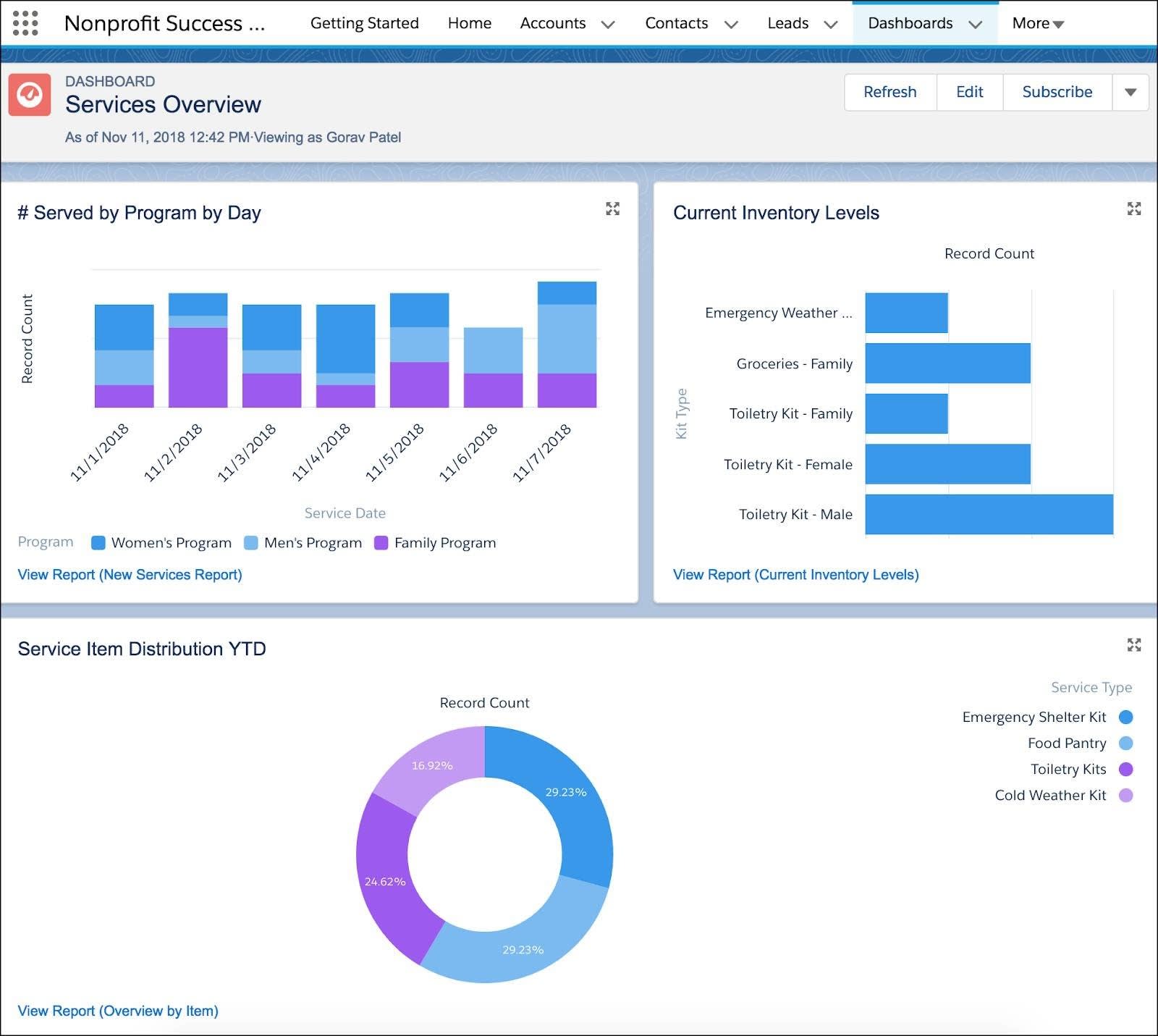 Tracking the pantry inventory allows NMH's small fundraising staff to send personalized letters to donating store owners, letting them know the impact they're having. It also makes it easy for the team to create the detailed, aggregate reports they need for managing their city contracts. Giving donors and volunteers accurate data on the impact of their donations deepens their engagement and helps NMH better tell their impact story.
Marketing & Engagement: Find and Engage Lifelong Constituents
NMH acts as a voice for the people they serve in conversations around local public policy. They run regular campaigns to educate city officials and the general public about the critical issues surrounding homelessness and housing insecurity. Last year, when their city was considering the installation of street spikes to keep unhomed people from sleeping on the sidewalks, NMH needed to move quickly to mobilize their supporters against this use of hostile architecture.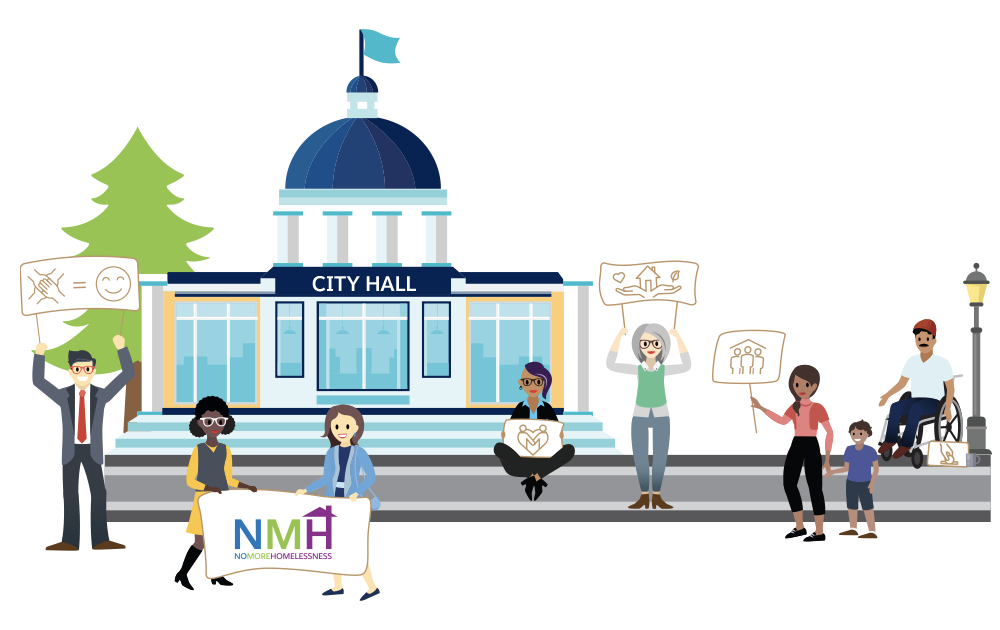 Using NPSP, NMH created lists of contacts from all of their stakeholder groups and sent personalized communications to urge individuals to take specific action. With Pardot, a Salesforce email marketing automation tool, they set up automated messages to nurture the new supporters they picked up through special informational events and meetings. By integrating an app from the AppExchange, the team was also able to pull in voting district data into Salesforce to help inform their plans. Using the campaigns tool in Salesforce, NMH could track their total marketing investment in different targeted campaigns and raise funds from individuals to cover the cost of their actions.
Room to Grow
NMH can customize and extend Salesforce to manage new programs and services. As the organization grows—quite literally with the purchase of a new building—they don't need another tool to manage the additional funding, contracts, and program details. They can build new functionality right into their existing Salesforce technology. 
As Salesforce also continues to grow and develop new features, NMH can add tools as they need to. Having access to this kind of integrated innovation wouldn't have been possible for NMH before they started using Salesforce.
The Real Deal
The story of No More Homelessness is just an illustration of how Nonprofit Cloud might help a nonprofit better meet their mission. It seems simple, but we know in reality that transformational change never comes easy. But don't take our word for it; we encourage you to explore how real organizations have implemented Salesforce to improve their operations so they could spend more energy serving their constituents (see the Resources for the link to stories from other organizations). 
Nonprofit Cloud is a powerful set of tools that can help your organization work smarter, but to get the most out of it, your organization will need to be prepared to drive the organizational change that comes with adoption of any new technology. Take the quiz here and move on to the next unit to learn about the resources that are out there to support you on your journey with Salesforce. 
Resources