Put It All in Writing with Comp Plans
Learning Objectives
After completing this unit, you'll be able to:
Identify the key components of a compensation plan.
Use best practices when developing a compensation plan.
Explain the benefit of capped and uncapped compensation plans.
Compensation plans, or comp plans for short, are documents that clearly explain the compensation and incentive structure for a sales rep. They vary in complexity. Some organizations can have a single product to sell and a simple comp plan that pays sales reps a clear percentage of the total deal size. Some companies have a plethora of products and a plan that involves breaking the payout by product and service. 
A lot of time, effort, and planning go into comp plans—more than a single unit can contain. This unit provides a high-level review of how you get from annual planning to this critical document and outlines the typical components of a comp plan.
Know the Anatomy of a Comp Plan
There are six key components.
| | |
| --- | --- |
| Plan Component | Description |
| Terms | General definitions of the technical words used in the comp plan, what happens in the event of termination, and so on |
| Variable | The amount of commission paid out when a sales rep meets their on target earning (OTE), or the target amount they earn if they meet 100% in their metrics |
| Payout Rates | The percentage of a deal paid to a rep as commission |
| Tiers | Different payout rates for products, services, different term lengths (selling a 24-month contract can earn more commission than selling a 12-month contract, for example), and so on |
| Accelerators | An increase in payout rates once 100% of a results metric is achieved |
| Spiffs | Lump sum commission payments tied to specific activities or products |
Know When to Lead and When to Follow
There are times when sales operations is tasked with constructing the comp plan, and others when sales takes the lead. There's no right or wrong answer here. Rather, it's a matter of strategy.
For example, if it's important to focus on specific processes, sales operations may be the right people to lead the construction of this document. After all, sales operations is responsible for developing these processes and prescribing them to the sales organization.
If it's important to focus on key performance indicators (KPIs), sales leadership would do well to own the creation of the document. They're the ones who identify the right metrics in the first place.
Keep It As Simple As Possible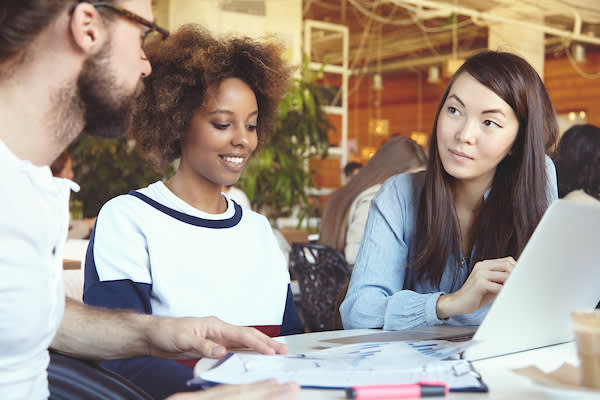 Comp plans should contain no more than 3—4 components. This makes the plan easy to read and understand. Controlling the number of components in a plan also makes it easy for finance and sales operations to enforce. Beyond the number of elements, the plan's readability is important as well. Readable plans feature tables and grids that clearly display all numbers, especially if a plan contains multiple components.
All Part of the Plan
Compensation plans are typically redone and signed annually, in line with changes that come with annual planning. And just like all other parts of annual planning, they require critical review and agreement across sales, sales operations, and finance. 
When developing a comp plan, whether you're taking the lead or supporting sales:
Watch for loopholes. It's easy to leave loopholes in a comp plan, especially as they become more complex. If you don't find them, your sales team will, and they're tough to contest. In these situations, the director of finance or CFO may be the one who makes the final call of whether to honor a payout based on a loophole. But you shouldn't get to this point if you can help it. Compensation plans represent binding agreements between the company and the sales rep and must be worded with care for both parties.
Avoid changes midyear. This should be a common theme by now—change in a comp plan after the year has begun should be avoided if possible. That said, sometimes mid-year revisions are needed. In these cases, midyear plans should include text clearly stating that they replace any and all previously signed compensation plans. 
Know where you are flexible. Activity metrics, as mentioned in Sales Performance Strategies are easier to change than the quotas in a comp plan and spiffs. This can help keep teams motivated and mitigate the demotivating effect of changing comp plans throughout the year.
Cap It
Comp plans, regardless of complexity, can be capped or uncapped. This means you can limit, or put a cap on, annual payouts to a specific maximum amount. Limiting the maximum commission payout per person or time period allows companies to control their commission expenses.
But mind the cap. The presence of caps can create a psychological barrier for a sales team—seeing a limit can make strong team members slow down as they approach it since they wouldn't see a marginal benefit to overachieving. 
Parting Thought
It's a journey, coming from annual planning and identifying the right metrics to motivate you sales team, to communicating changes, reporting, and building comp plans. You can think of this module as a big map, showing you how to navigate from one area to the next.
You can dive deeper into each and every topic to build your understanding and skills in execution. Just know that, above all else, as long as you're collaborating and communicating with your partners in sales and finance, you can always find what you're looking for.
Resources