Learn the Value of Aligning with Your Manager
After completing this unit, you'll be able to:
Define what it means to align with your manager.
Identify the value of alignment with your manager and direct reports.
Explain the value of team alignment to your organization.
If you've ever been on a commercial flight, you've probably heard something like, "This is your captain speaking. Today's flight to San Francisco will be 6 hours. We're expecting smooth sailing over the Rockies. So sit back and enjoy the ride…"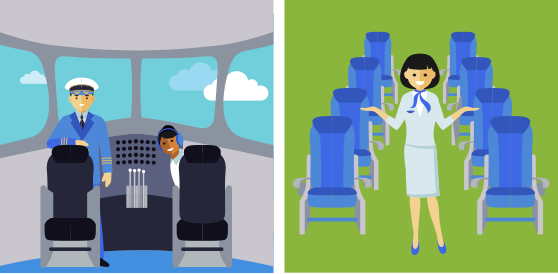 When you think about it, the captain isn't flying the plane alone, right? The copilot, flight attendants, ground crew, and air-traffic controllers are just as crucial to a safe and enjoyable journey. Communication among teammates has to be frequent and clear for the flight to go smoothly.
In the same way, aligning with your manager, also known as "managing up," is how we get work prioritized and executed well. This skill isn't about politicking or positioning yourself for praise or a promotion. It's about communicating clearly and frequently, paying attention to your manager's working style, and delivering results that live up to expectations. And at times, it may even mean influencing your manager to get what you need for your team.
Kev Doyle, enterprise sales marketing cloud director (APAC) at Salesforce, leads a team of managers who are based across the globe. Alignment for Kev revolves around flawless execution of both tasks and projects.
"Alignment is top of mind every time I speak with my manager and my reports. It means agreeing on deadlines and ensuring they don't shift. And then working to achieve our goal."
In this spirit, managers want and need their employees to manage up, prioritizing the leader's needs to bring the whole team closer to success. So fasten your seatbelts, folks. In this module we show you how to do just that.
We all know how important it is for air-traffic controllers and pilots to communicate with each other.
Just like an airport, the workplace is an action-packed environment where communication in every direction is crucial for avoiding missteps. Being honest and clear with your manager about the good, the bad, and the unexpected is necessary to execute your top priorities and build a strong, trusting relationship.
As Adam Waid, director of customer success at Salesforce, says:
"Managing your boss helps focus their attention on what is top of mind and urgent for you and your team. It keeps them in the loop on major projects you are working on, sparks additional talking points, and opens the door for constructive feedback (for both of you). Done well, it increases trust in your leadership. And trust is key to career progression."
The more trust you have in one another, the stronger your relationship becomes. According to Gallup, the relationship between managers and employees is the biggest factor in employee engagement and retention. So if you don't trust your manager, or your direct reports don't trust you, then, "Houston, you definitely have a problem."
At Salesforce, we use a tool called the V2MOM, which stands for vision, values, methods, obstacles, and measures. The V2MOM keeps the company, our teams, and our contributors aligned on priorities and inspired about our future.
It also provides transparency, because at Salesforce, each employee's V2MOM is accessible to everyone at the company. From our CEO to our individual contributors, the V2MOM ensures we're all heading toward and contributing to the same goals. And that means we're working more collaboratively, creatively, and efficiently than ever before.
The benefits of alignment don't stop with your manager. Getting on the same page with your direct reports can lead to:
Improved relationships with your direct reports
Increased probability of securing resources for your projects
More time to devote to your nonmanagement responsibilities
When your team is aligned, you have more time to devote to projects that only you can do. If you're an engineer who manages engineers, you can take on more complex coding projects. If you're a marketer who manages marketers, you get more time to think about long-term strategy. You can spend more time doing what you like or need to do and focus on getting resources for your team.
From your direct reports' perspective, your ability to gain alignment with your manager leads to:
More opportunities for their own career development
Increased efficiency to get their own work done
Greater ability to influence others across the organization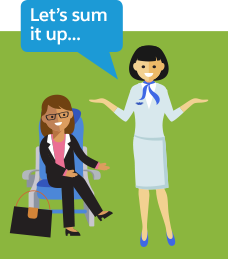 From managers to individual contributors, communicating clearly and frequently is what keeps us and our business on the runway to success. When we're collaborating effectively, engaging with our work, and aligned on priorities with our managers, we're flying high on our way to achievement.