Learn the Basics and Set Up a Custom Playground
Learning Objectives
In this project, you'll:
Sign up for a special Developer Edition org with Einstein Prediction Builder and Einstein Next Best Action.
Build a prediction to determine which VeloMateo customers are likely to be interested in its loyalty program.
Add the prediction to the VeloMateo contact records.
Create a set of recommendations for the best action based on the prediction.
Add Next Best Action to your contact records.
Get to Know Einstein Prediction Builder and Next Best Action
As the owner of the VeloMateo Cycles bike shop, you don't want just a lot of customers, you want loyal customers. Sure, you have great service, a great location, and the largest selection of teal-colored bicycle seats on the West Coast. And of course you carry your own Marshvelo all-natural energy bars, which are a big hit with customers.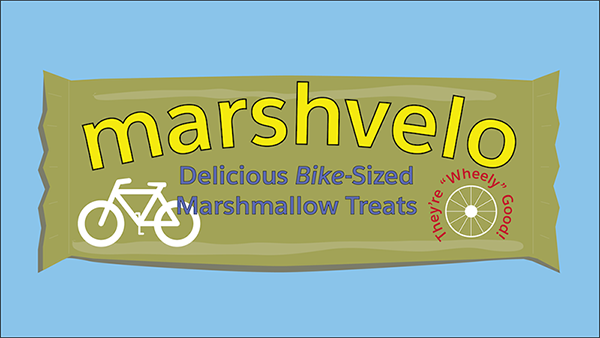 You also have the VeloStars Club. VeloStars members receive discounts on purchases, as well as cool swag, like VeloMateo T-shirts, handmade tire valves, and of course, delicious Marshvelo Bars. VeloStars memberships are a great way for you to build customer loyalty, so you want to get as many people as possible to sign up.
So you want to know two things.
How likely is a customer to join the VeloStars Club?
What's the best way to engage with a customer, given their likelihood of joining (or not joining) VeloStars?
Enter Einstein Prediction Builder and Next Best Action.
Einstein Prediction Builder can create predictions about almost any field in Salesforce. In just a few clicks, you can predict all sorts of things, like:
How many days will this customer take to pay their bill?
Is this supplier going to deliver our supplies late?
How many people are going to show up at this event?
How much revenue will this new customer bring in for our company?
And of course: Will this person join the VeloStars Club?
Knowing the likelihood of a given event or your customer's likely behavior is useful. But where Einstein Prediction Builder really proves its mettle is when it's combined with Einstein Next Best Action. Einstein Next Best Action uses predictions to automate the process of choosing the right action to take for a contact, a lead, an account, or other Salesforce object.
Should you offer the customer membership in the VeloStars loyalty program, or a discount on products? Next Best Action can tell you. For the customer who's always late with payments, you might see a recommendation on the Contact page to send a reminder email. For the punctual customer, the Contact page might display a recommendation to offer membership in a rewards program.
Einstein Next Best Action removes the need for you to do a deep dive on each customer to figure out the best action to take. You don't need to check to see if a customer usually pays on time or not. You'll have a built-in custom strategy for every customer, account, and so on, right there at the ready. When you go to look at (for example) a customer's Contact page, you'll see a ready-made recommendation for that person.
Here's the overall Einstein Prediction Builder and Next Best Action process.
You think of a question that defines a prediction. ("Will this customer join the VeloStars Club?") You define a prediction to answer that question.
Einstein builds that prediction, assigning values to Salesforce objects (such as Contacts), based on existing data about that object. For example, it might say that Customer A is very likely to join VeloStars while Customer B almost certainly won't.
You create recommendations—actions to take—like:

Offer a VeloStars Club membership
Offer a discount on Marshvelo Bars

You create a strategy that automatically sorts and filters the recommendations and assigns them to objects, based on predictions. So you see the best offer for every customer right on the contact record, thanks to Einstein.
Sign Up for a Developer Edition Org with Einstein Prediction Builder and Einstein Next Best Action
To create predictions and next best actions for VeloMateo, you need a special Developer Edition org that contains Einstein Prediction Builder, Einstein Next Best Action, and our sample data. Get the free Developer Edition and connect it to Trailhead now so you can complete the challenges in this project. Note that this Developer Edition is designed to work with the challenges in this badge, and may not work for other badges. Always check that you're using the Trailhead Playground or special Developer Edition org that we recommend.
Sign up for a free Developer Edition org with Einstein Prediction Builder and Einstein Next Best Action.
Fill out the form. For Email, enter an active email address. For Username, enter a username that looks like an email address and is unique, but it doesn't need to be a valid email account (for example, yourname@test.com).
After you fill out the form, click Sign me up. A confirmation message appears.
When you receive the activation email (this might take a few minutes), open it and click Verify Account.
Complete your registration by setting your password and challenge question. Tip: Write down your username, password, and login URL for easy access later. You are logged in to your Developer Edition. Now connect your new Developer Edition org to Trailhead.
Make sure you're logged in to your Trailhead account.
In the Challenge section at the bottom of this page, select connect org from the picklist.
On the login screen, enter the username and password for the Developer Edition you just set up.
On the Allow Access? screen, click Allow.
On the Want to connect this org for hands-on challenges? screen, click Yes! Save it. You are redirected back to the challenge page and ready to use your new Developer Edition to earn this badge.
Copyright
Rights of ALBERT EINSTEIN are used with permission of The Hebrew University of Jerusalem. Represented exclusively by Greenlight.