Install the Amazon Connect CTI Adapter
Amazon Connect CTI Adapter for Salesforce
The world of telephony has changed significantly over the past decade. What used to take months to install, months to configure, and months to roll out can now be done in a fraction of the time. And it's only going to get easier.
The Amazon Connect Computer Telephony Integration (CTI) Adapter for Salesforce is one such example. It's a simple process to receive incoming calls and make outgoing calls right from Salesforce. CTI Adapter provides a browser-based contact control panel (CCP) within the Salesforce Lightning, Console, and Classic CRM experiences. This feature includes both inbound caller ID screen pop-ups and outbound click to call/transfer/conferencing.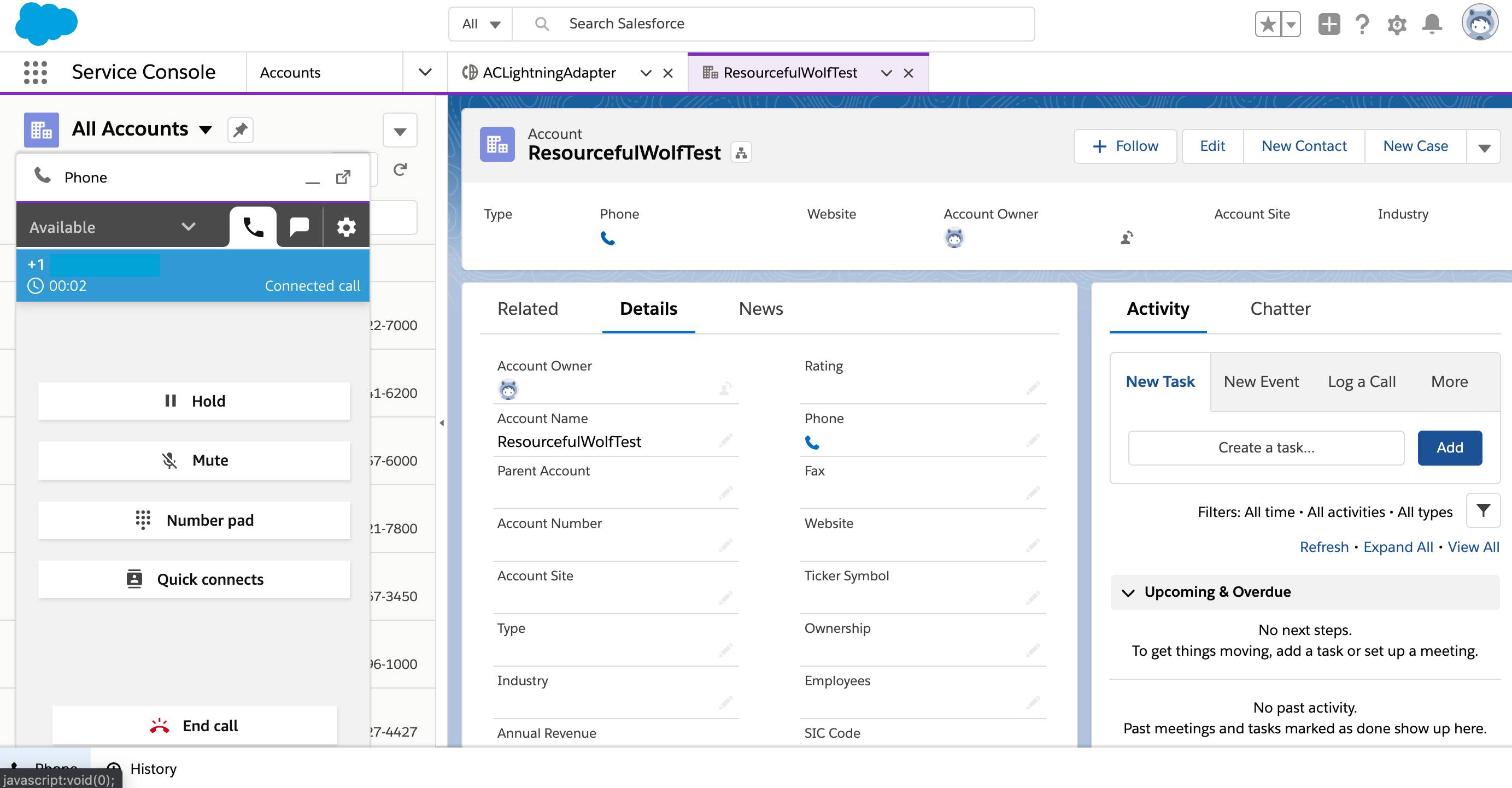 Launch Your New Trailhead Playground and Install the CTI Adapter
Time to open your Trailhead Playground and install the CTI Adapter. Scroll to the bottom of this page, select your new Trailhead Playground and click Launch. If you see a tab in your org labeled Install a Package, great! Follow the steps below.
If not, click
to launch the App Launcher, then find and click Trailhead Starter and follow the steps. If you don't see the Trailhead Starter app, copy this AppExchange link and check out Install a Package a App to Complete a Trailhead Challenge on Trailhead Help.
Click the Install a Package tab.
Paste 04t4p000001wt6eAAA into the field.
Click Install.
Select Install for Admins Only, then click Install.
When the app is finished installing, you see a confirmation page and get an email to the address associated with your playground.
In a typical business scenario, you install for specific profiles to control who can use the CTI Adapter. You may also install in a Sandbox first, to ensure the adapter is configured and tested appropriately.
Great work! You installed the Amazon Connect CTI Adapter in your Trailhead Playground. But you're not quite ready to place calls. In the next step, you connect our CTI Adapter to our Amazon Connect instance.
Resources