Create an Amazon Connect Instance
Here's where the real fun begins! But first, let's talk a bit more about what Amazon Connect is.
Amazon Connect is a self-service, cloud-based contact center service that makes it easy for any business to deliver better customer service at lower cost. It's based on the same contact center technology used by Amazon customer service associates around the world to power millions of customer conversations. The self-service graphical interface in Amazon Connect makes it easy for nontechnical users to design contact flows, manage agents, and track performance metrics–no specialized skills required. There are no up-front payments or long-term commitments, and no infrastructure to manage with Amazon Connect. Customers pay by the minute for Amazon Connect usage plus any associated telephony services.
1. From the AWS Console dashboard, click All services. Under the Customer Engagement category, click Amazon Connect.
Note: Amazon Connect isn't available in all regions. If you're not currently in one of the available regions, you're prompted to select one. Amazon Connect is currently available in Asia Pacific (Sydney), EU (Frankfurt), and US East (N. Virginia).
2. Click US East (N. Virginia).
3. Click Get started.
4. On the Identity management page, make sure Store users within Amazon Connect is selected.
5. In the Access URL field, enter a unique value.

6. Click Next step.
7. On the Create an Administrator page, make sure Add a new admin is selected.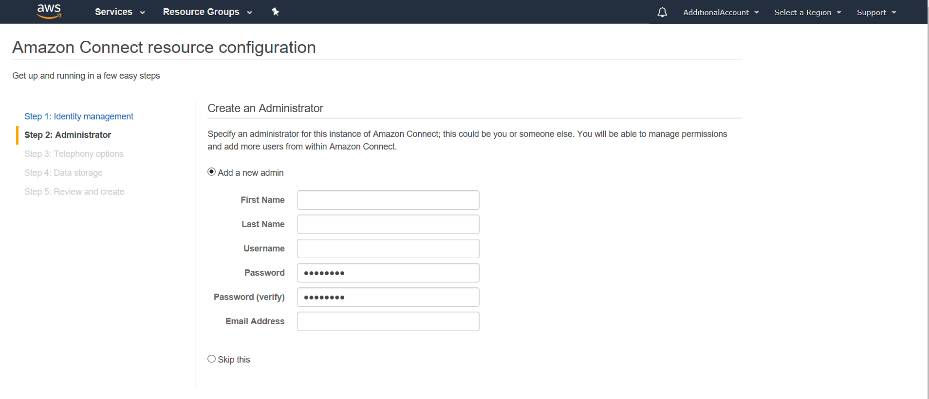 8. Complete the form to create your admin account. Make note of the admin username and password you choose. Then click Next Step.
9. On the Telephony Options page, make sure both boxes are checked, then click Next step.



10. On the Data Storage page, click Next Step.
11. Review the information on the Review and Create page, then click Create instance.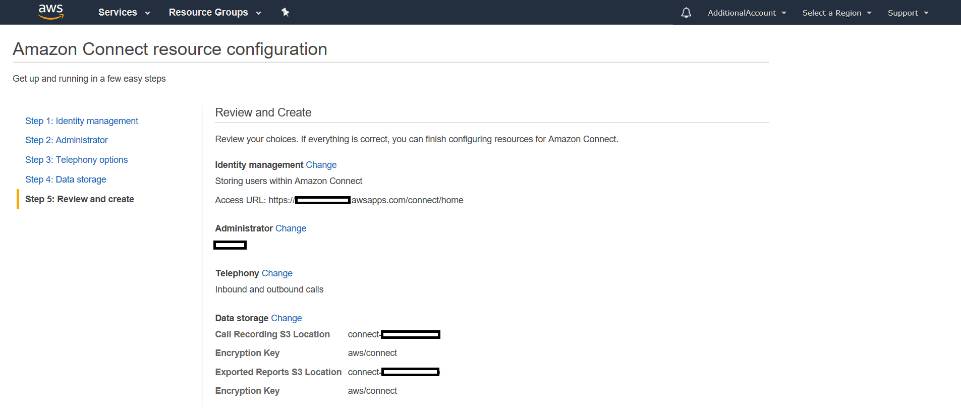 In a minute or so, you're able to start using your Amazon Connect instance.
Now we need to configure a few options. Then we test the instance to make sure everything works.
1. Click Get started.
2. You're directed to your access URL. Click Let's go.
We need a phone number to make use of Amazon Connect's features, so you're presented with a couple of options to select one.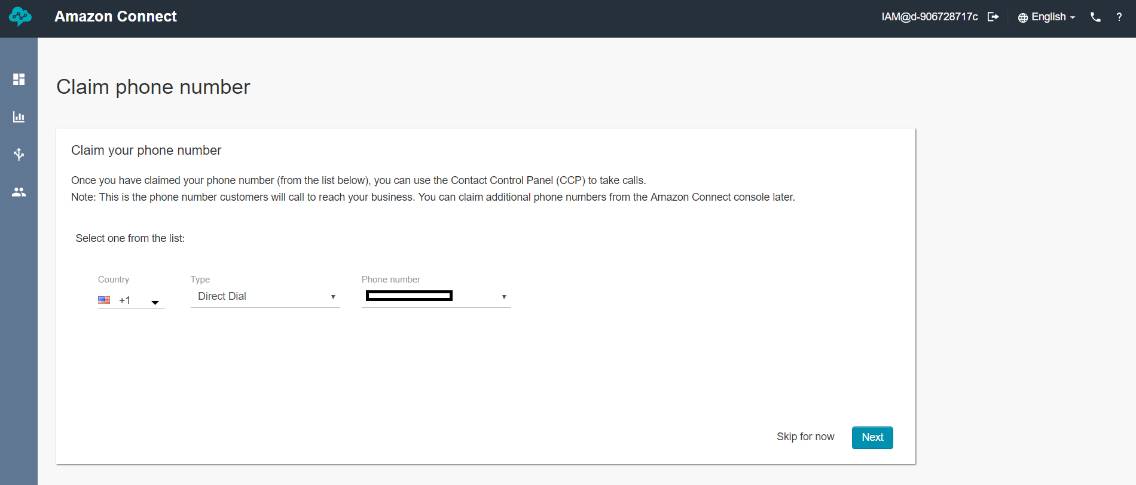 3. From the Country dropdown, select United States.
4. In the Type dropdown, make sure Direct Dial is selected.
5. Select a number from the Phone number dropdown. Write down this phone number. You need it later in the project.
6. Click Next.
You can now make inbound and outbound calls. If your browser asks to use your computer's microphone, allow access. You also see the Contact Control Panel, and if all permissions are set, it looks like this.
Now test your calling capabilities.
1. Use another phone to call the number you claimed.
2. Listen to the options, then press 1 for an agent. Your Contact Control Panel indicates that your call center is receiving an incoming call.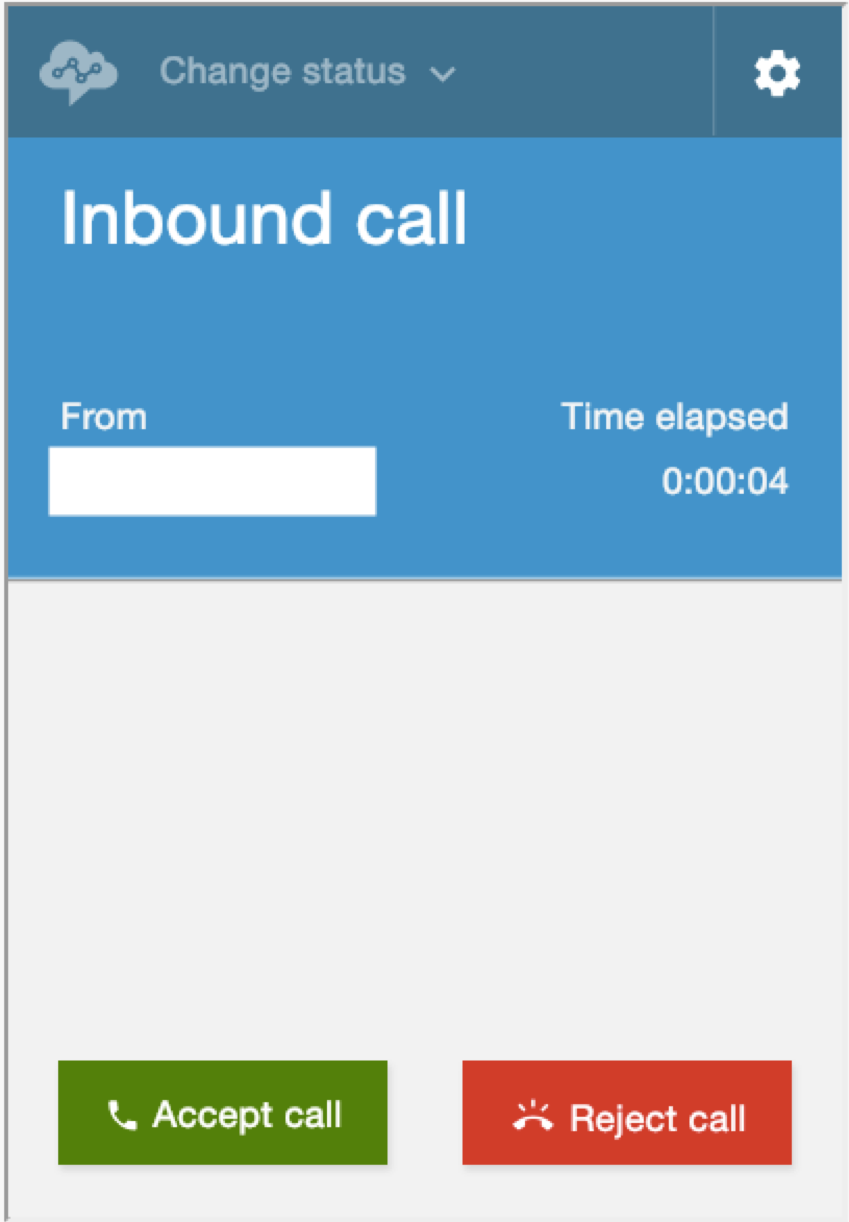 3. Click Accept call.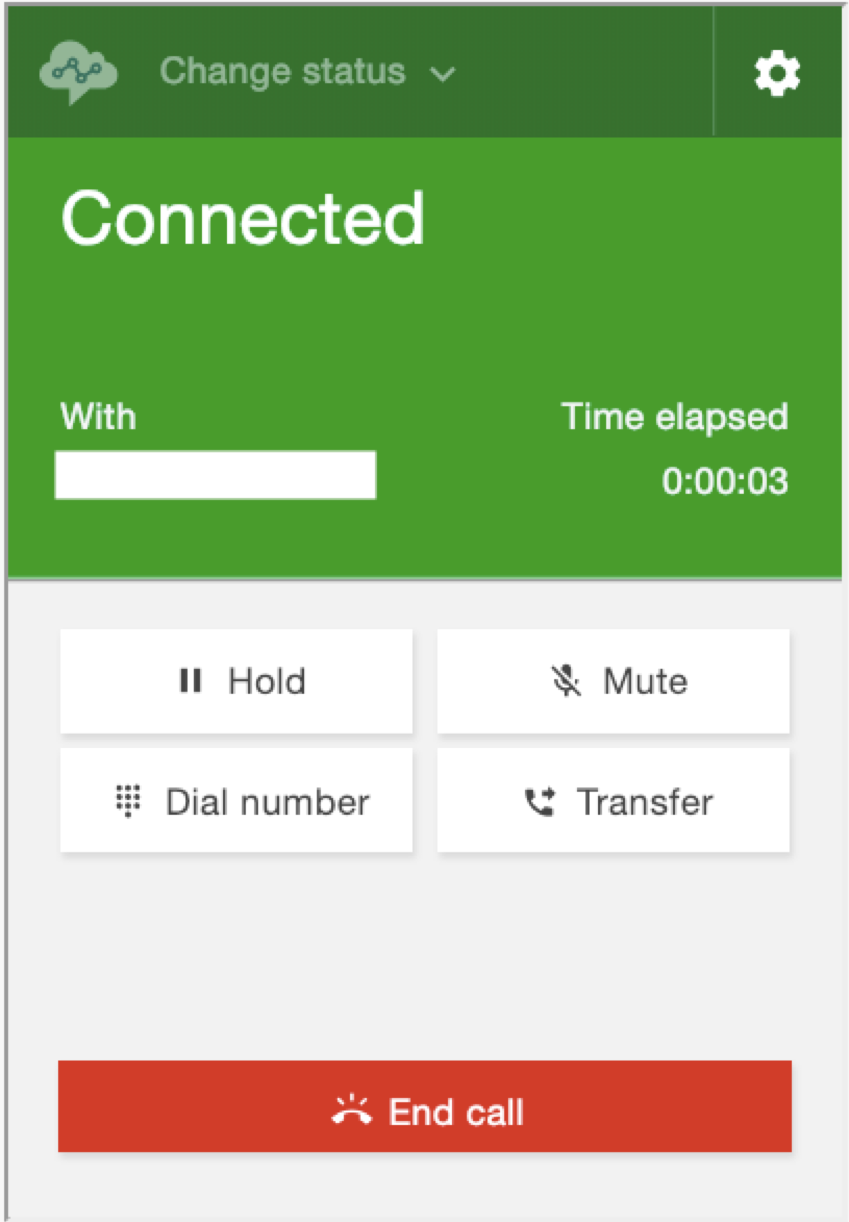 4. Click End call. The Contact Control Panel switches to the AfterCallWork mode, which gives the agent time to finish up actionable items.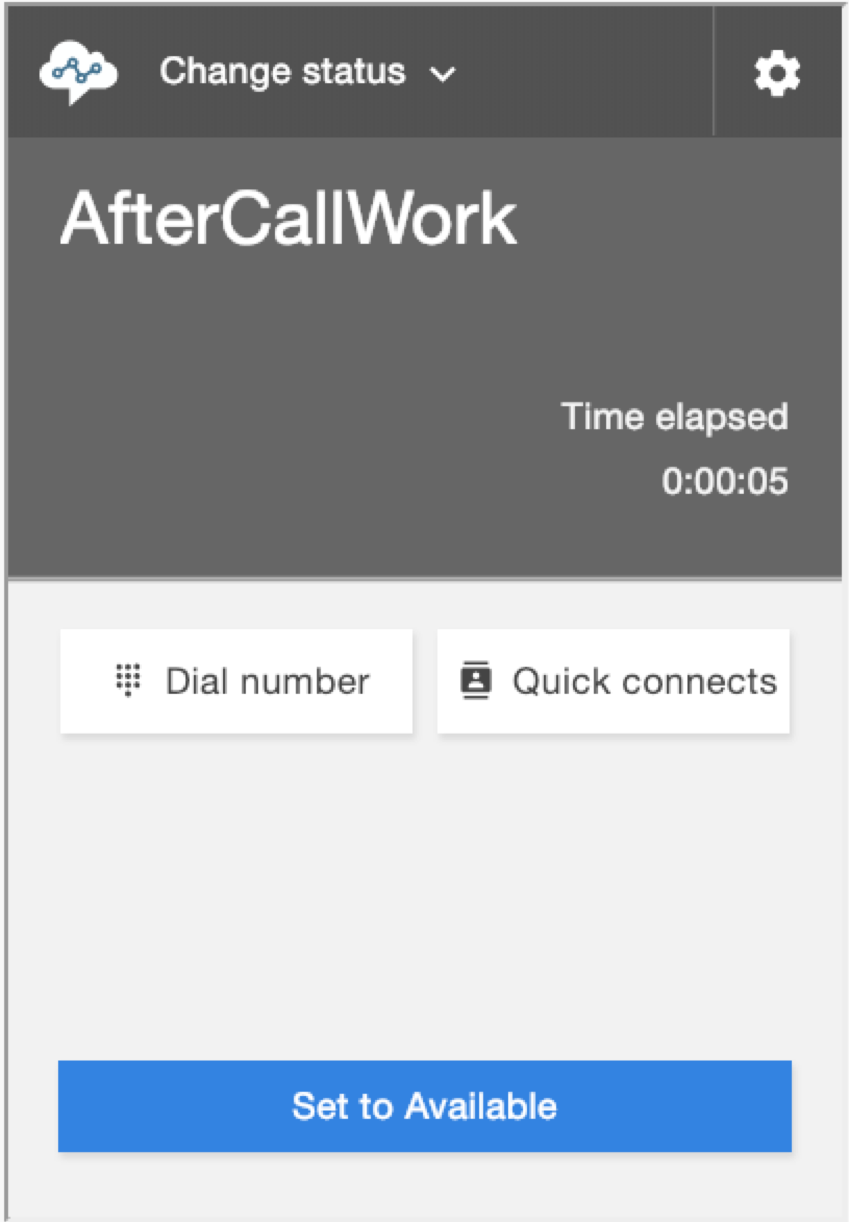 Congratulations! You've completed your first call. Now, let's try an outgoing call.
1. Click Dial number.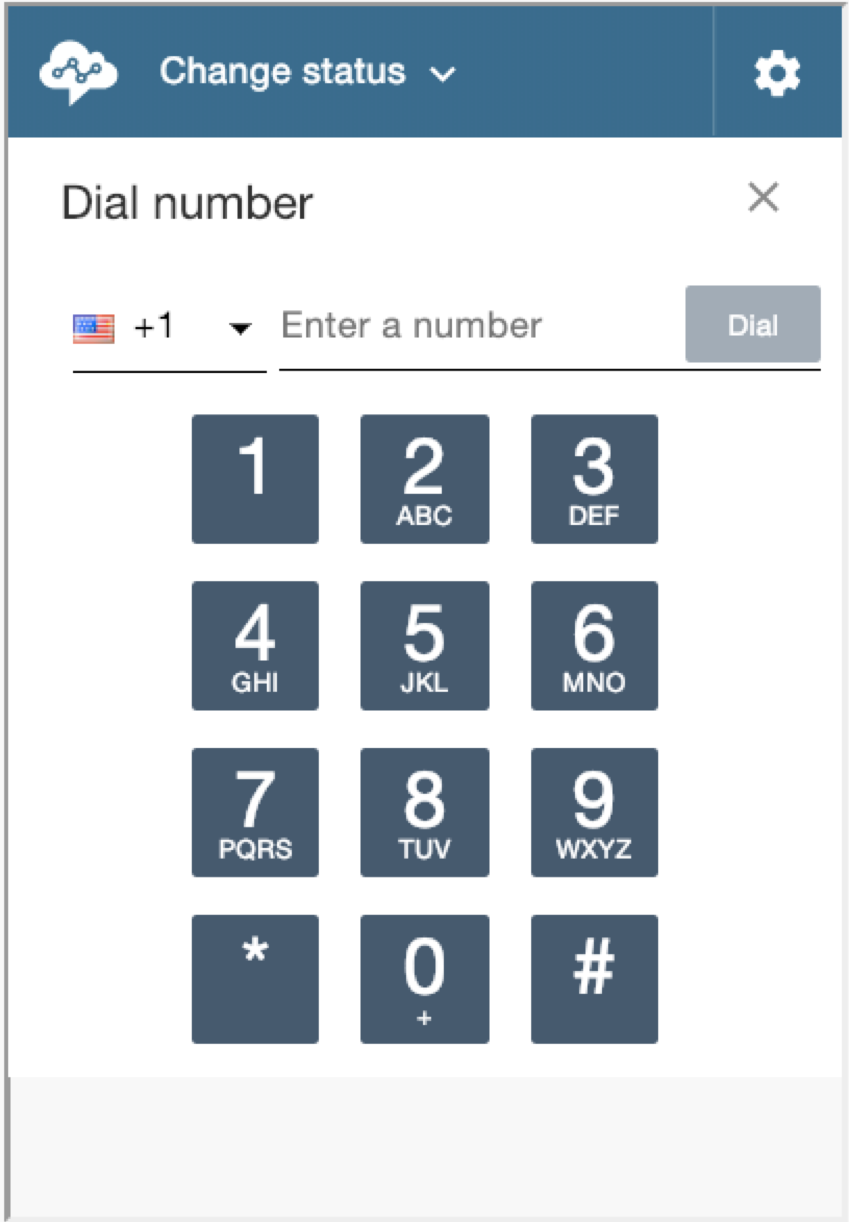 2. Enter a phone number where you receive calls, then click Dial.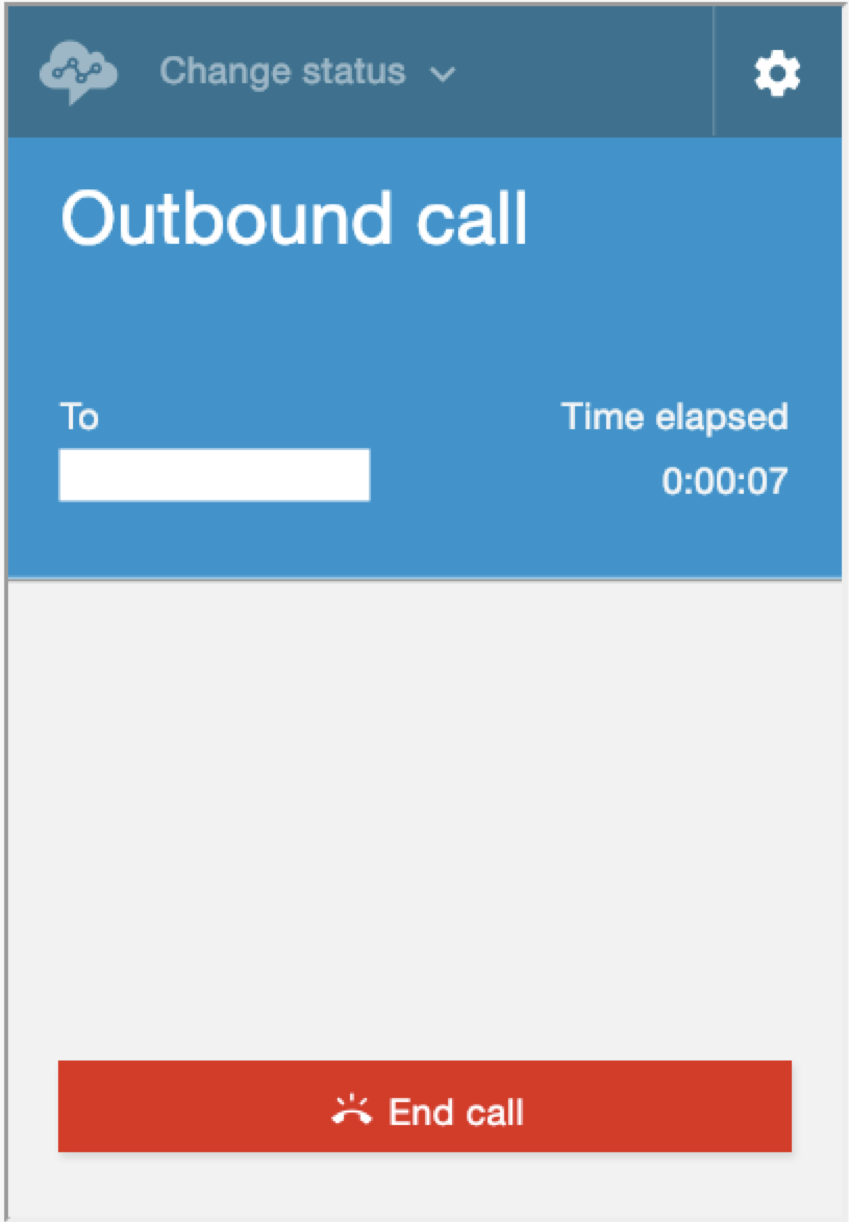 3. When your phone rings, answer it. You can hang up your phone or click End call in the Contact Control Panel.
Now our testing is complete.


We have just a few more steps to finish configuring our Amazon Connect instance. We're going to integrate with Service Cloud, so it can help to create additional agents. These agents can be selected by your user profile in Salesforce.
1. In Amazon Connect, click the Users icon in the left navigation, then click User management.
2. Click Add new users.



1. Make sure Create and set up a new user is selected, then click Next.
2. Fill in the new user form. For this agent profile, choose a login name that is different from the username you chose when you set up your admin account. Write down the agent login name and password, as you need that information in the next section.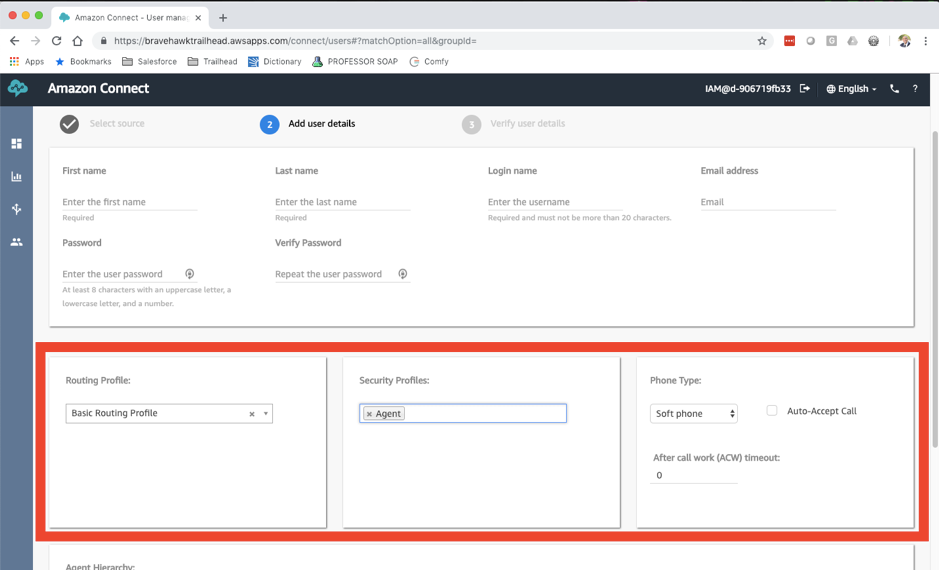 1. For Routing Profile, select Basic Routing Profile.
2. For Security Profiles, select Agent.
3. For Phone Type, make sure Soft phone is selected.
4. Click Save.
5. Click Create users.
You created an agent user. Now you're ready to log in as that agent. But since you're already logged in to the AWS dashboard as an admin, you first need to log out. Then you can log in with your agent credentials.
1. Click the Log out icon next to your username in the upper-right corner.


2. Log in to Amazon Connect with your agent login name and password.
Great work! You're now ready to begin integrating your Amazon Connect instance with your Salesforce organization.
We won't check any of your setup. Click Verify Step to proceed to the next step in the project.