Install the CTI Package
Time to install the Amazon Connect CTI Adapter in your new Trailhead Playground. Open your new playground. Scroll down to the bottom of this page, select the new playground, and click Launch.
Install the Package
If you see a tab in your new org labeled Install a Package, great! Follow the steps below.
If not, click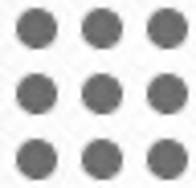 to launch the App Launcher, then click Trailhead Starter and follow the steps. If you don't see the Trailhead Starter app, copy this AppExchange link and check out Install a Package a App to Complete a Trailhead Challenge on Trailhead Help.
Click the Install a Package tab.
Paste 04t4p000001wt5WAAQ into the field.
Click Install.
Select Install for Admins Only, then click Install.
When the app is finished installing, you see a confirmation page and get an email to the address associated with your playground.
In a typical business scenario, you install for specific profiles to control who can use the CTI Adapter. You may also install in a Sandbox first, to ensure the adapter is configured and tested appropriately.
It can take a while for the app to install. In the meantime, reset your security token and gather your username and password. You use this information later.
Gather Your Username and Password
Head back to your Trailhead Playground.
Click the Get Your Login Credentials tab. Here you can see your Trailhead Playground username.
Click Reset My Password. This sends an email to the address associated with your username.
Click the link in the email.
Enter a new password, confirm it, and click Change Password.
Make sure to save your username and password.
Reset Your Security Token
In your playground:
Click your user icon and select Settings.
Select Reset My Security Token from the list of options.
Then click the Reset Security Token button.
You'll receive an email with your new security token. Make sure to save it for later.
Now, let's set up your call center.