See What's New with Success Cloud and Enablement
Learning Objectives
After completing this unit, you'll be able to:
Describe how to set up your environment with key business processes, productivity features, and tailored fields.
List the new help portal enhancements.
Describe how to get intelligent recommendations in Trailhead.
Explain how to schedule recurring daily reminders on the Trailhead GO iOS app.
Help Portal Enhancements
Get answers faster than ever on the Salesforce help portal. Our latest enhancements include a shorter case submission process that's just four fields, technical support for Quip, chat support queuing for Premier customers, and chat support for Pardot and Marketing Cloud Premier customers.
Learn more about enhancements to the help portal.
Einstein Recommendations for Trailhead
Get AI-powered recommendations for the next step to take on your learning journey. New personalized, intelligent recommendations from Salesforce Einstein are now part of Trailhead.
Learn more about Einstein recommendations for Trailhead.
Trailhead GO Enhancements
Develop a consistent learning routine by scheduling recurring daily reminders on the Trailhead GO iOS app.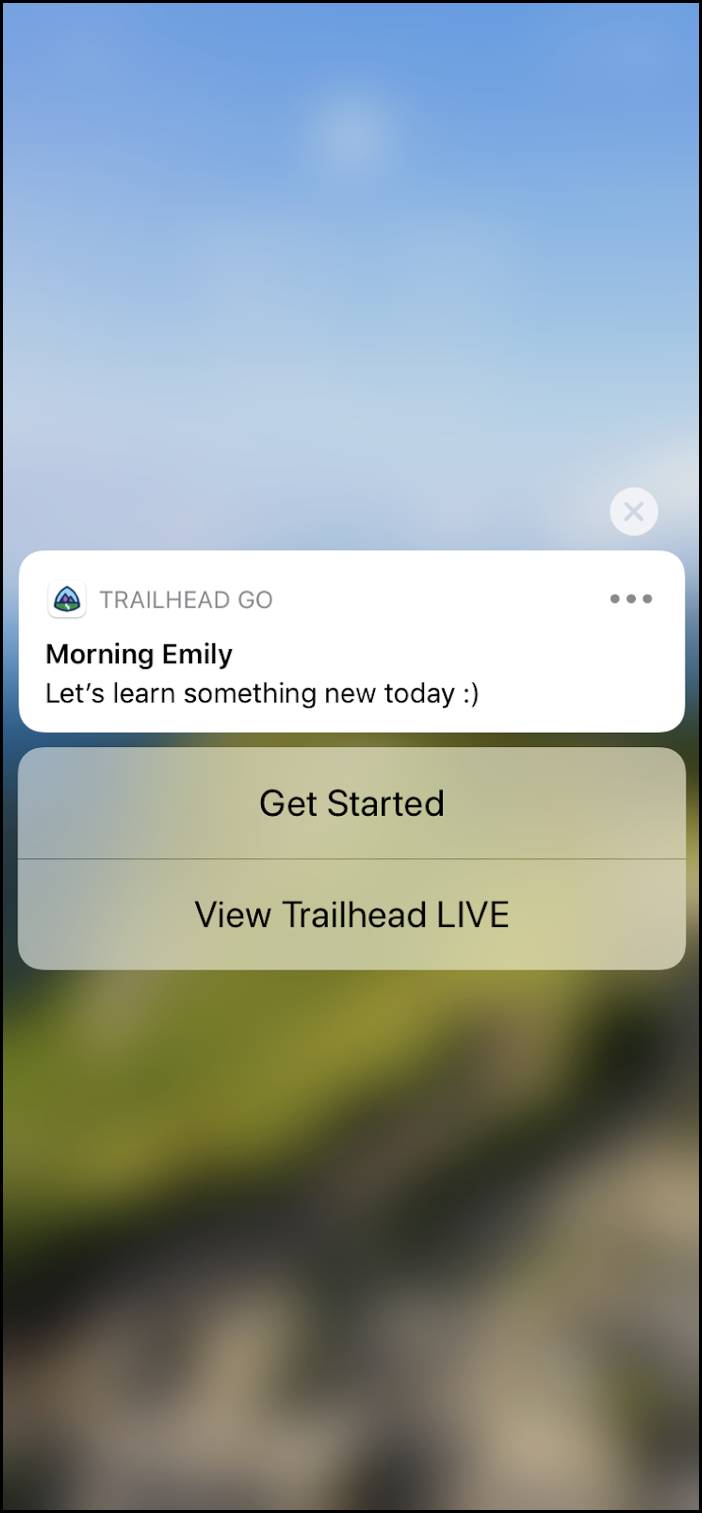 Learn more about Trailhead GO enhancements.
myTrailhead Content Kits for Equality
Quickly publish new learning content for your entire organization and cultivate a culture of equality with the new equality and inclusion content templates.