See What's New with Analytics
After completing this unit, you'll be able to:
Describe how to reimagine dashboards with conditional formatting and pages.
Explain how to get out-of-the-box insights fast with App Templates.
Describe how to build reports faster and easier, directly in the Lightning Experience.
Users can now set rules using measures and dimension values for conditional formatting for charts, tables, and number widgets.
Learn more about conditional formatting.
The Summer '18 release introduces the first suite of App Templates focused on specific use cases to bring you out-of-the box insights to your data. Pick and choose the analytics you need from Quoting Analytics, Adoption Analytics, Change Analytics, Snapshot Analytics, Fundraising Analytics, and Waterfall Analytics.
Learn more about Analytics templates.
The new Lightning Experience report builder is now generally available. In addition, you can now organize and share your reports by subfolders, and keep stakeholders and teams in-the-know by subscribing them to dashboards in addition to reports.
Learn more about sub-folders and subscriptions.
Salesforce now natively retains Einstein Discovery models within the Salesforce trusted platform. This provides real-time predictions and recommendations by eliminating external calls, so users can make critical business decisions faster than ever.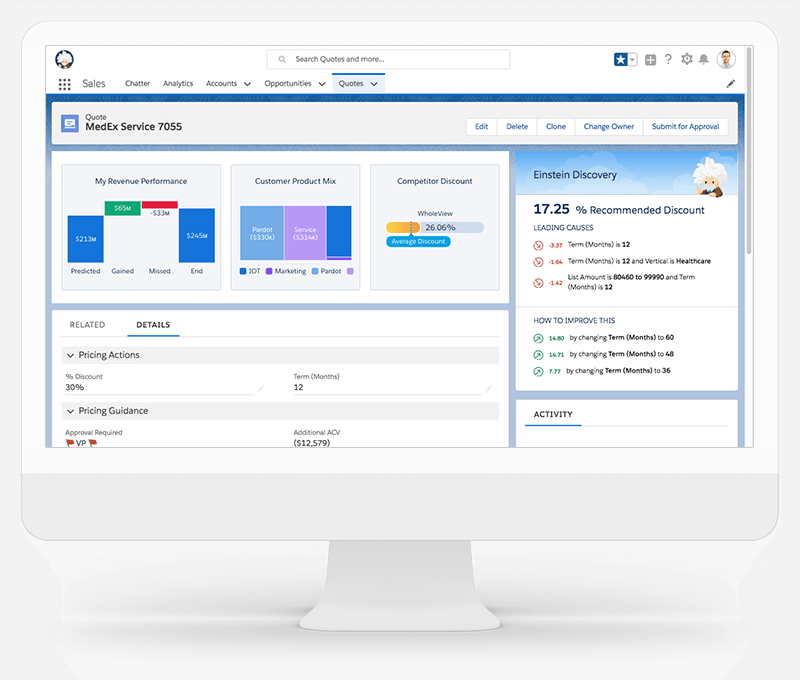 Learn more about  real-time predictions and recommendations.
We've improved scheduling of data imports, giving users the ability to schedule and configure notifications separately for each data import.
Learn more about  improved scheduling.