Craft Your Release Strategy
Learning Objectives
After completing this unit, you'll be able to:
List the steps in the release strategy.
Describe six types of learning styles.
Plan a communication strategy for releases.
Craft a Release Strategy
At this point, you're probably excited to discover what's in each new release. We get it. It's time to turn that enthusiasm into action. Here are seven steps we take you through to help you craft your own release strategy: learn, educate, plan, communicate, test, go live, and iterate. You can tweet your best suggestion for a mnemonic device to us.
But before we jump into the first step, let's talk about what's not included.
You already know that because of our multitenant, metadata-driven platform, we're able to provide customers with seamless, automatic upgrades each release, delivered in real time and with no downtime. That means no worrying about updating hardware or software.
Now that we got that straight, let's start with the first step.
Learn
Knowledge is power. And power is...well...powerful. If you're going to help your company learn about what's coming in the next release, you've got to learn about it first.
We know that different people learn in different ways, which is why we give you options. Let's take a look at how you can learn about what's in the next release.
We've organized your options based on learner profiles. Check it out.
The Reader—Are you a proud bookworm? Then the Release Notes are for you. Read about every feature in detail. You can read online or in print and go through with a highlighter.
The Video Watcher—Learn best through videos? Check out Salesforce Live and the release feature video series.
The Highlights Reel—Like a short list of highlights? The Release Preview is for you. Think of it like a short version of the Release Notes.
The Badge Bandit—Prefer to learn through gamification? We're guessing yes if you're doing this badge. Trailhead is your place to learn about the release while you earn badges and points.
The Hands-on Engineer—Learn best through doing? Get a pre-release org and explore on your own.
The Community Connector—Like connecting the dots with other users? Consider the Release Readiness & Feature Adoption group on the Trailblazer Community and join the conversation.
You might fall into more than one category of learner. That's okay. Just know that there are options for you no matter how you like to learn.
As you're learning about the new features, it's helpful to categorize the features into buckets. For example, you could organize features by:
This work prepares you for the next step in which you educate your company on the release.
Educate
When you know about the release, prepare your company for what's coming.
If you haven't already, identify stakeholders at your company who've got a stake in the release. Share release features with these stakeholders and work with them to decide which features you want to adopt and when.
Come prepared to take your stakeholders through what you learned. Use the
Release Overview Deck
as a starting point to share new features. Help your stakeholders prioritize their feature requests based on impact and ease of implementation. Look for features that deliver maximum impact and are easiest to roll out, and start there.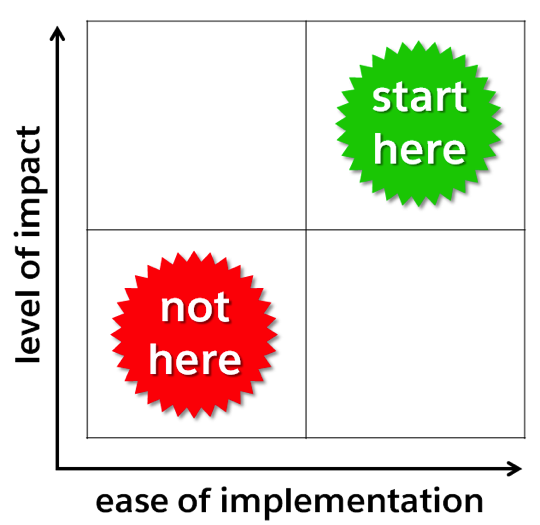 Another great way to educate your stakeholders (and eventual users) is the release-specific modules in this trail. Once you've finished, simply send the link to the module all your stakeholders and users. They'll get a quick overview of three features per cloud.
Plan
Now that you've decided which features to implement, it's time to make your plan for how to roll them out. The first thing you need to do is familiarize yourself with the release schedule, where you'll find key dates, including:
Sandbox upgrade dates
Production upgrade dates
When you know the release dates, you can back those dates into the rest of your project plan:
Test customizations or new features in sandbox or a pre-release org (User Acceptance Testing, or UAT)
Train users on new features
Communicate to users and stakeholders
Communication is key. Let's talk about that next.
Communicate
Making sure your users and stakeholders know about the upcoming release and new features is critical. If you don't already have super users at your company, now can be a good time to identify and activate them. They can help you extend your reach, especially by sharing new features, training users, and answering questions from your users.
When communicating with users and stakeholders about the upcoming release, focus your communication on the benefits for the user ("What's in it for me?"). Also make sure your users know all the key dates for the release. Consider the following methods:
Newsletters
Email drip campaigns
Lunch and learns
Webinars
Chatter group for the release
Make sure your users know where to report feedback and ask questions. A Chatter group or topic can help your super users and stakeholders swarm on any questions or feedback posts.
Test
Salesforce is very thorough in planning for each release, but you want to do your own testing, too. Your tests fall into two main buckets:
User Acceptance Testing (UAT) for new features
Testing for existing customizations
UAT helps your users try out new features before they're live. You can then collect early stage feedback and make adjustments. All this testing helps you boost adoption post-release.
Testing your existing customizations in a sandbox or a pre-release org ensures that your users don't experience any interruptions post-release. One effective strategy is to build a test plan that covers all your customizations, and then ask your super users to help you test. You can use the plan for future releases, too.
Go Live
This is it, the moment you've been waiting for! After your instance is upgraded, it's a good idea to run through your test plan one more time, but this time in production. You want to make sure everything is working as expected, and you have no surprises.
Iterate
Now that you're live, monitor the feedback channels, and along with your super users, respond to questions from your users.
Consider a monthly or quarterly cadence for an open forum for users to share comments, or turn on Ideas in your org to collect feedback. If you haven't already, consider establishing a Salesforce planning group to review all the feedback and prioritize the requests.
And That, in a Nutshell, Is Release Strategy
Let's sum up what we've learned. Within your release strategy you'll:
Use Salesforce's release resources to learn about the release, then educate your company on what you learned.
Create your release plan with your stakeholders and communicate it to your users.
Test any customizations, both in advance and once you're live, and iterate and respond to feedback on an ongoing basis.
Activate super users and gather a Salesforce planning group to help you respond to feedback and prioritize requests.