Prepare Your Team to Sell Successfully
Learning Objectives
After completing this unit, you'll be able to:
List ways to generate new pipeline.
Describe how to manage your time efficiently.
Explain the concept of sales acumen.
Prepare Your Team
Enabling your team members to sell goes a long way toward making them highly productive and always prospecting—but that's only part of the equation. Your team needs strong selling skills to close those deals. Reps early in their career often need a greater breadth and depth of training than a more seasoned rep. But as you're finding on Trailhead, there's always something new to learn no matter where you are in your career.
In this module, you get a solid understanding of the skills, methods, and thinking Salesforce sales reps use to succeed. Use this information to teach your own reps how to close more deals. Let's start by looking at some of the skills sales executive Dan Ross shared in The 7 Sales Skills That Can Be Taught.
"Sales is a process. To be great you need to master each step, otherwise your efforts will not lead to results." —Dan Ross, SVP, Commercial Sales, Salesforce
Get Fresh Ideas to Generate More Sales Pipe
Generating pipeline is central to any successful business. If your reps aren't always looking for new opportunities, they aren't going to reach their sales goals—and you won't meet your bottom line. Reps who kick back and wait for marketing to hand them leads from trade shows, the website, or email campaigns are the ones who struggle to close deals. The most successful reps are curious—always looking for a chance to upsell or cross-sell beyond the initial solution. Here are some ways your reps can get creative when generating new pipe.
Review existing customer accounts often to identify additional business challenges that can solve customer problems.
Revisit dead opportunities: prospects who said no to offerings in the past. Perhaps those prospects were looking at the wrong product, speaking to the wrong rep who didn't give them the best problem-solving pitch, or perhaps it was nothing more than bad timing. Whatever the reason, don't discount dead opportunities. Make a plan to look into those opportunities, and see what you have to offer them now that makes them say yes.
Manage Your Time Efficiently
While reps are required to focus on revenue-generating activity, it's important that they don't tip the scale too far and neglect their existing customers. Your reps are always under pressure—and that's not going to change. Try what our reps do: spend 15 minutes at the end of the day planning their next day, whether it's to make calls, prepare for meetings, or do customer research. The better they manage their time, the more room they have for self-development. And nobody can do that for them. Give your reps a plan to regularly check themselves and create a list of priorities. Do they need more resources? Are they making time to learn new things? Have they found a good mentor? If not, help them set goals that can lead to better time-management skills.
Develop Business Acumen
Becoming a trusted advisor requires a rep to know their customers' and prospects' pain points, current solutions, and future goals. This goes for all lines of business within their organization. How do we accomplish this at Salesforce? Our reps learn to speak the executive language. When you're selling to an organization, its leaders respond better to those who are speaking its language. Every organization has its own lingo, which varies throughout the management chain. And when speaking with executives, keep in mind that their focus is on the broader business, not just a specific area. Regardless of what part of the business your product applies to, if you're speaking with an executive, adapt your language to ensure it's relevant for them, or you won't be communicating well.
Develop Sales Acumen
For any rep to be great, they need to master each step of the selling process. Whether it's prospecting, discovering, or closing deals, they must deliver like experts. This way, prospects know they're dealing with a trusted advisor, someone who can truly solve their problems. Reps working on smaller deals tend to work independently, but sometimes, they're required to work with a team to bring a deal over the finish line. It's good to help those reps better understand how to manage relationships to close more deals faster.
And forecasting is key to being a sharp sales rep. Accurate forecasts not only help reps prioritize where to spend their selling time, but it's great for the bottom line. When they review their pipeline, they can determine if they're on track for their quarterly goals. Remind them to keep their CRM updated regularly to get the most accurate data to inform their forecasting.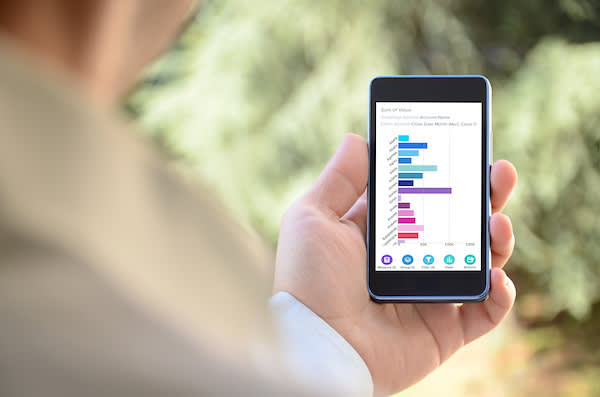 Know Your Product
Strong selling skills are important, but it's imperative that your reps know the ins and outs of the products or services they're selling to close the deal. While it's not necessary for reps to be product experts, communicating the value of your products and how they can solve a customer's unique problem is required. It's also necessary for your reps to be ready to address any negative views and know the competition. And when necessary, your reps can offer a hands-on demo—this is an incredible skill for closing deals.
Resources