Get the Most from Quip Slides
After completing this unit, you'll be able to:
Identify the steps to avoid bad meetings.
List collaborative elements of Quip Slides to keep your audience focused and engaged.
List the features of Quip Slides that help drive decisions.
Now that you know what bad meetings look like, what steps can you take to make them better? In this unit, we show you how to use Quip Slides to keep meetings on track, engage your audience, and get everyone making real, meaningful decisions. 
Yes, Trailblazer, your meetings can be good. Really good. Here's how.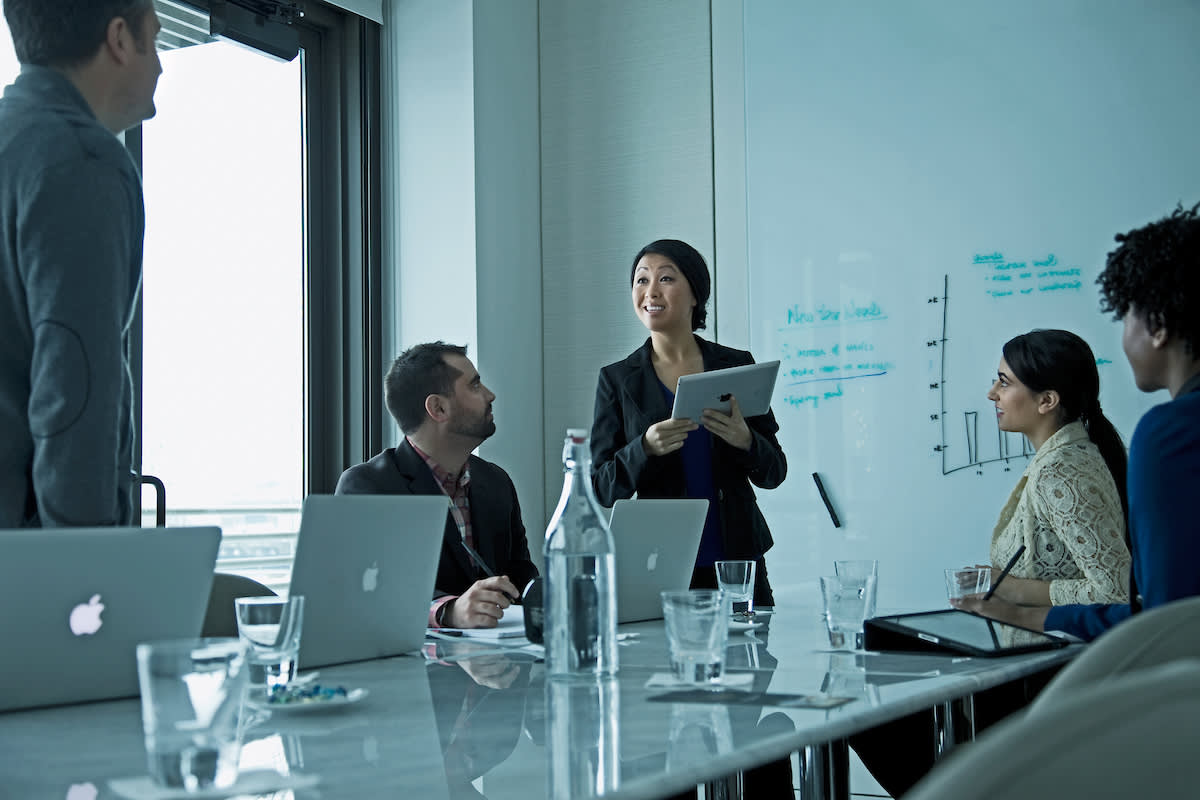 It's another Monday morning, and your team is sleepwalking through their weekly check-in. One by one, they rattle off their tasks. When it's each person's turn to talk, they talk. And when it's their turn to listen, they… don't. If no one's paying attention, why even have a meeting? 
With Quip Slides, a weekly check-in can keep everyone on your team accountable, create opportunities for collaboration, and get people excited about work.
Interactive checklists let your team update their progress live and in public.
People mentions let everyone know who's responsible for what.
Reminders keep everyone on track, and ensure that deadlines get met.
Document mentions create transparency around what everyone's working on.
Animated stickers and wallpapers let your team members express themselves and keep meetings lively.
Your company is trying to decide on a new mission statement, and your team has narrowed it down to three to choose from. Exciting! You've put together a presentation that's got everything your stakeholders need to know. Now you just need to schedule a meeting…
Looks like everyone is free next Tuesday—oh, except for the head of audience development. She's not free until Thursday, but the COO will be traveling for a conference. OK, the Friday after next looks good except something came up and now the creative director can't make it. How's the second Wednesday of next month for everyone? 
With Quip Slides, you can work around everyone's schedules and get all the feedback you need to move ahead. 
Comments and conversation let you collect feedback and revise your work on the fly.
Interactive polls and questions let you direct decisions and make sure they actually get made.
Presentations are always up to date. There is no need for multiple versions—you can always be sure everyone is looking at the latest edits.
With so much work getting done outside of the conference room, you can make sure that when you do meet, everyone is focused, you have clear objectives and even clearer next steps.  
And, hey, if it turns out everyone was aligned already, then go ahead and cancel that meeting. Give everyone a few hours of their life back.
It's time for another monthly check-in to see how the business is doing and decide what to do next. Where's the growth? Where are the big opportunities? This is the data team's chance to shine. 
They just need a day or two to take all their numbers, drop them into a spreadsheet, build some charts, export those charts as graphics, grab the deck from last time, replace all the graphics in that deck with the new graphics, then send their slides to whomever's putting the rest of the deck together. Who's responsible for that, again?  
Finally! Everything is in place and ready to go… until someone discovers one of the formulas is wrong. Time to start over. 
Well, not with Quip Slides. 
Quip Slides is connected with the rest of Quip, including Quip Spreadsheets. When you update the numbers anywhere, you update the numbers everywhere.
Charts are automatically redrawn to reflect new data. Your visualizations are never out of sync with the numbers they're based on.
Everyone can work in the same presentation at the same time. Those late nights of combining everyone's email attachments into a single file are over.
With living data in a living document, everything is always relevant, and available whenever you need it.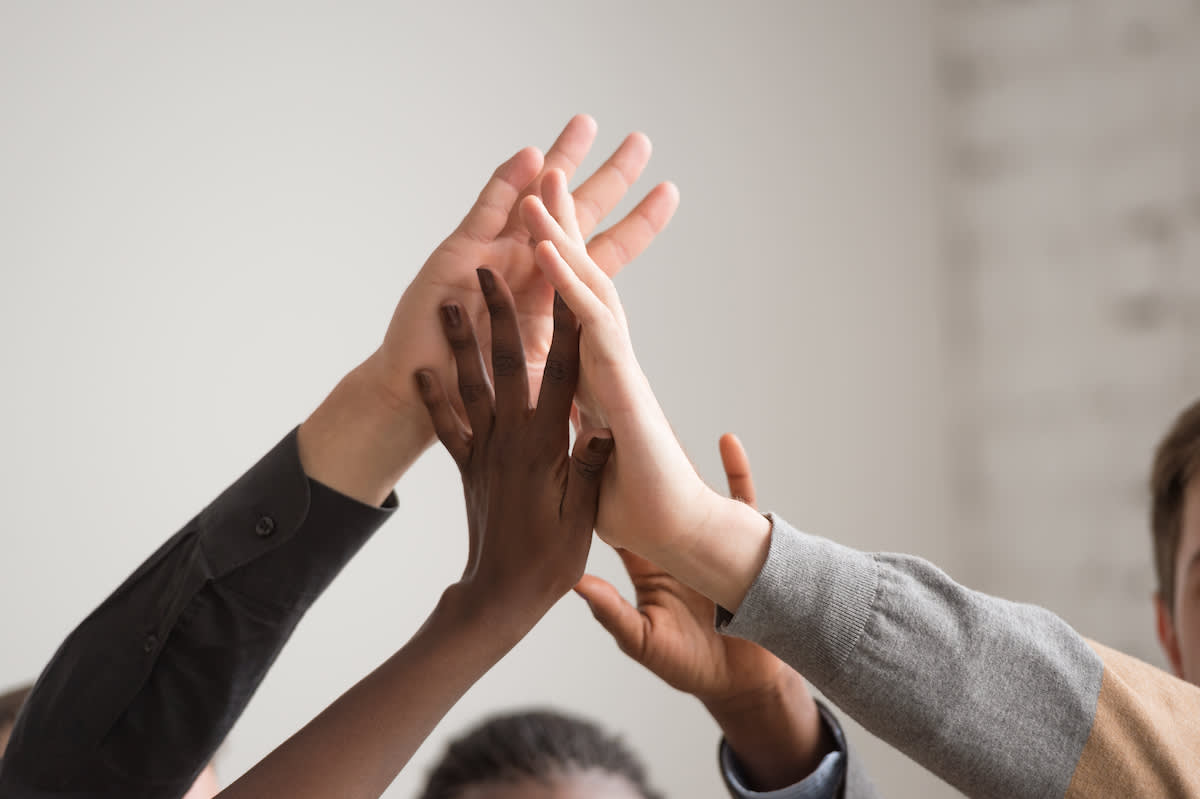 In a bad meeting, you spend an hour talking about things that could happen without ever deciding what should happen. You can help prevent bad meetings by encouraging a culture of action at your company. 
Make the Most of Your Time Before the Meeting
Before you schedule a meeting, try sharing your presentation as a collaborative work in progress. Create placeholder slides and mention your colleagues in them so they can help put it together.
Solicit feedback from stakeholders through mentions and polls. You may find that by working through the communication channels that Quip provides, you may be able to avoid meetings altogether.
Define Success at the Beginning
What's everyone doing here? What are you all trying to accomplish? Make sure you are clear on your purpose before you ask people for their time.
Keep Presentations Focused, Lively, and Interactive
Use stickers, charts, and other visualizations to make your Quip Slides presentation engaging.
Ask questions! Whether building up to a big question at the end or scattering smaller questions throughout, you can use Quip to spark discussion.
Don't just talk about making decisions. Get people's input and come out of the meeting with meaningful decisions made.
You're ready! With Quip Slides at your disposal, you can rescue your company from bad meetings and get everyone aligned in record time. Your calendar will thank you.