Deploy Fast and Personalize the Experience
Learning Objectives
After completing this unit, you'll be able to:
Deploy Sales Cloud PRM from a template.
Connect Sales Cloud PRM to your CMS.
Customize the branding of your partner portal.
Deploy Fast with Lightning Bolt Solutions
At Salesforce, one of our main goals is to make it as easy as possible to get up and running with our products. That's why we have created solution-specific partner portal templates we call Lightning Bolts. Each bolt is a basic setup of modules that allow you to view, modify, and create the data you need for your industry. We have more than 50 Lightning Bolt solutions for healthcare, financial services, manufacturing, retail, and more.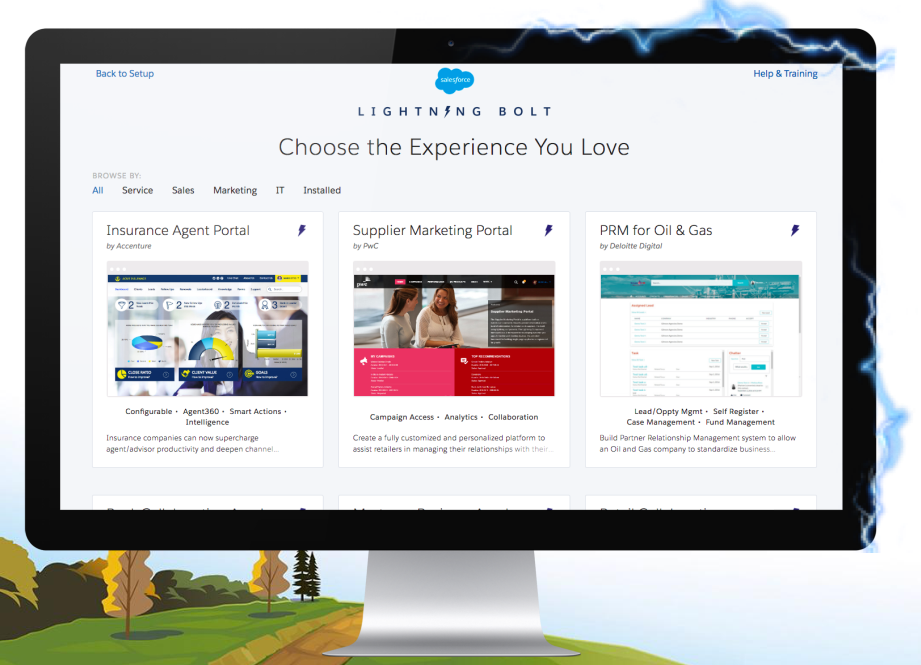 Choose a Packaged Experience and Customize
Each Lightning Bolt contains a bundle of components, apps, processes, and templates, all designed to work together. Once selected, you can add apps, modify the design, and connect to third-party systems. All with clicks, not code.
Accelerate Deployments with Guided Setup
Guided setup walks you through setting up partner visibility, processes, workflows, record types, layouts, and assignment rules in your new portal. These steps help accelerate implementations and lower the total cost of ownership. These are step-by-step instructions designed to make it easy for beginning admins to set up Sales Cloud PRM.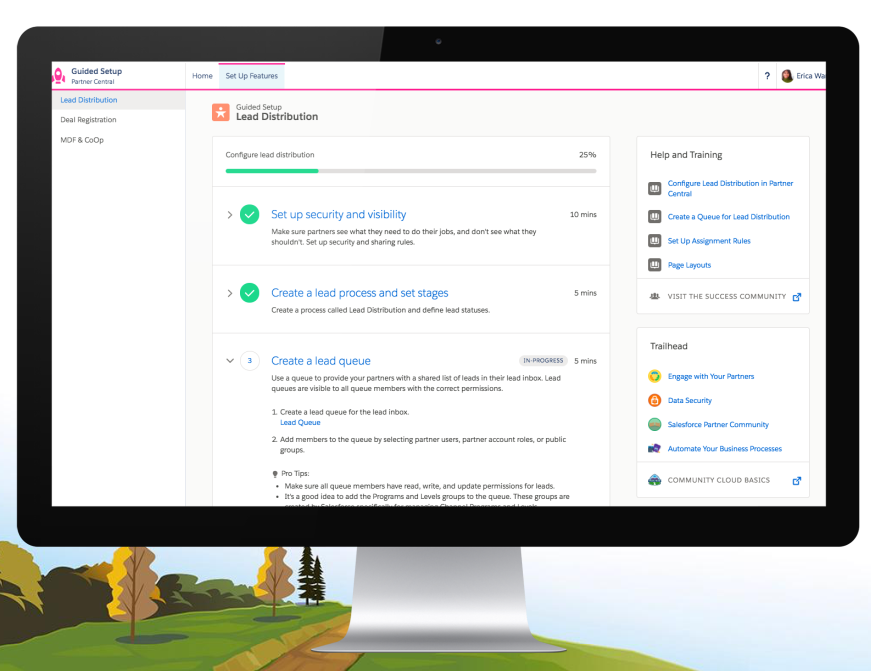 Brand and Personalize the Partner Experience
All of our Lightning Bolts come with prebuilt components that can be moved or modified. To further personalize the experienced, the Branding Editor allows vendors to change the look and feel of the page.
Optimize for Your Website
Design and code a pixel-perfect experience with Themes. Use a custom URL and embed SEO into your page to drive traffic to your site and make it fit seamlessly with the rest of your web pages.
Audience Targeting
Choose the entire digital experience presented to your selected audience, including the components shown and content served. The criteria used to present the right experience can be based on:
Partner location
Partner program or level
The referring web address
And you can target a whole page or an individual piece of content to a specific audience.
Audience Integrations
Integrate with Marketing Cloud, KRUX, and third-party personalization vendors.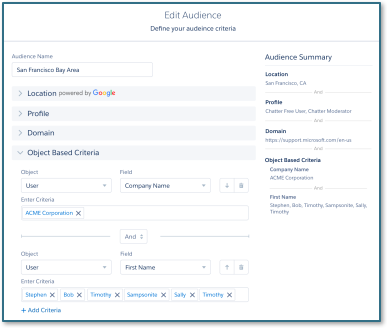 Display Dynamic Content to Partners
With CMS Connect, dynamically render your components, CSS, JSON, HTML, and JavaScript on portal pages for consistent branding, authentication, and ease of maintenance.

Unify Files in Salesforce
Files Connect provides a single access point to all your file repositories, so you can quickly and easily access any file you need directly from Salesforce.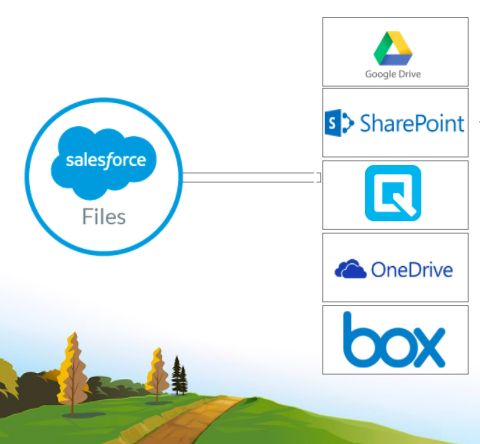 Optimize the Partner Lifecycle with Salesforce
Congratulations! You've come a long way since first starting this module. You have learned how Sales Cloud PRM, powered by the Salesforce Platform, allows you to extend the power of your CRM to your partners. You've seen how you can manage the entire partner lifecycle from recruiting and onboarding new partners to providing self-service and analytics tools to your most advanced partners. Along the way, you saw how you can market to and through partners to amplify your message. And, most importantly, your channel partners can close more deals faster with Sales Cloud PRM. Whether you start with a handful of partners or a more mature set, Salesforce scales with your business.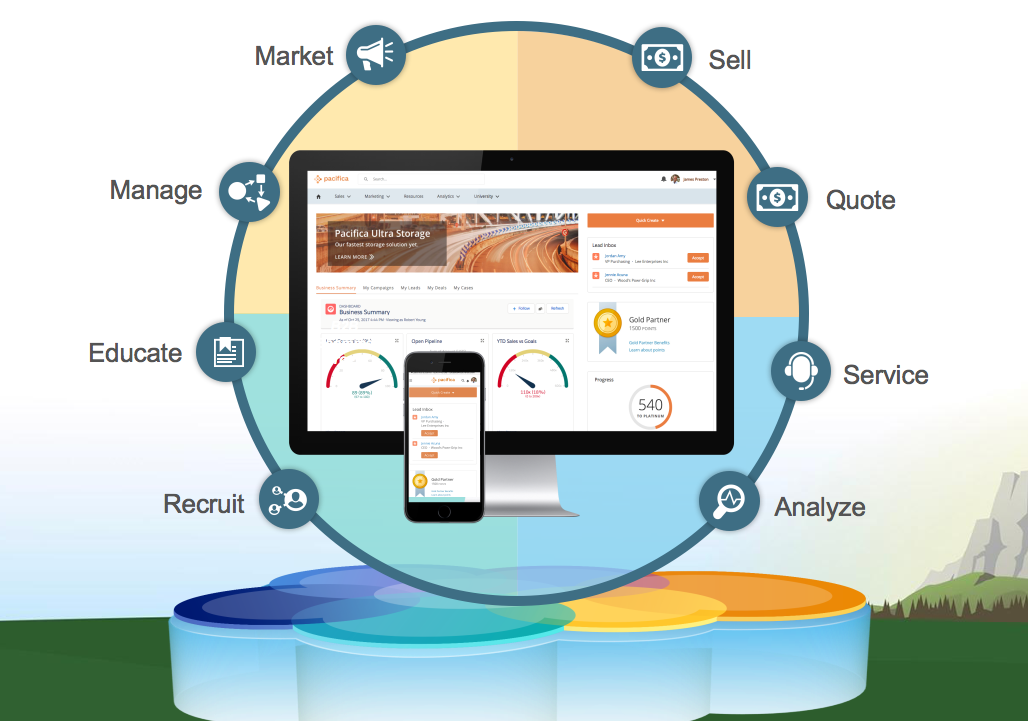 Resources