Use Scheduler in Healthcare, Retail, and the Auto Industry
Learning Objectives
After completing this unit, you'll be able to:
Explain the use of Scheduler for booking appointments requiring equipment.
Outline the use of Scheduler in retail.
Explain how Scheduler can be used in the auto industry.
Sorry, Equipment Unavailable
Matt Yamamoto, a retired school teacher in downtown Chicago, has an acute kidney condition and is due for his kidney dialysis treatment. He calls up the hospital that's close to his place and schedules the treatment for the next day. But when he arrives, he's told that all the dialysis machines are busy and not available until the next hour; apparently, the dialysis appointments got mixed up.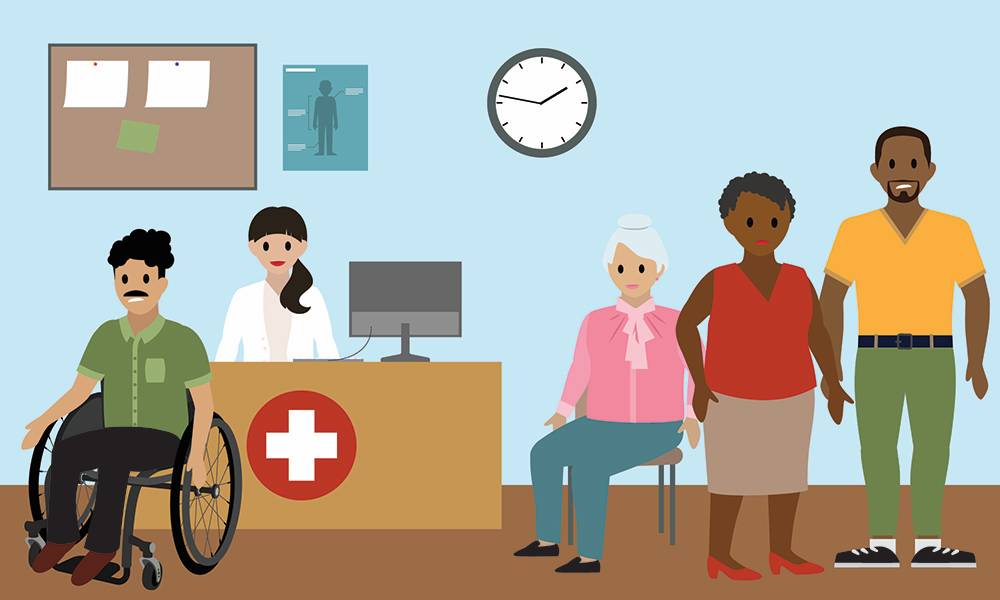 Although Matt came nearly 15 minutes ahead of his scheduled slot, he's dismayed by the fact that the hospital isn't efficient at handling such critical appointments. And more often than not, caregivers aren't aware of Matt's medical history although he's been to the hospital several times before for kidney-related tests. Matt reluctantly waits to get his treatment done and leaves in disappointment after the procedure.
Unleashing Multi-Resource Scheduling
Fortunately, Care Endocrine is another clinic in downtown Chicago that's adept at handling appointments for kidney-related tests and procedures. The clinic has been using Salesforce Scheduler to streamline appointment booking, giving patients a pleasant experience from the time they book the appointment to the time they walk out of the clinic.
For his next dialysis, Matt checks out the website of the clinic and is surprised to find that he's easily able to pick a 9-10 AM slot for the next day. When he arrives, he barely waits for 5 minutes before he's shown into a room to get the treatment done. The caregiver checks with Matt if he'd like to get his blood sugar tested—he had gotten it done 6 months ago at the same clinic. Matt is pleased with the personalized attention that he receives and with the fact that Care Endocrine has a record of his medical history.
How does Care Endocrine manage to offer Matt and the others a great appointment experience? With multi-resource scheduling powering appointments, Care Endocrine makes all its dialysis machines, rooms, and caregivers (multiple resources) available for online booking. The patients simply choose a convenient slot for the treatment, while Salesforce Scheduler automatically books a dialysis machine, a caregiver, and a designated room behind the scenes. Multi-resource scheduling allows the clinic to seamlessly handle such bookings as customers are only shown the combined availability of the clinic's resources.
Since kidney dialysis is a complex procedure, the clinic's management ensures that there are no glitches or hiccups for patients when they walk in for their treatment. Not only was the experience pleasant for Matt, but it also made him a loyal customer of Care Endocrine. It's now the only clinic he considers and recommends for such treatment.
It's not just patients who benefit from using Scheduler. Caregivers at primary hospitals can also schedule appointments for patients with just a few clicks!
Fashion, Virtually
Do you recall Amanda from Unit 1 who's planning an extraordinary vacation with her partner? They've also planned to do some serious shopping for casual and leisurewear for the trip. The trip is around the corner, and they want to look at and select some of the items online before checking them out at the store later.
Amanda logs on to FashionVistas, one of the largest lifestyle stores in the city. FashionVistas uses Salesforce Scheduler to power customer appointments. Customers can book virtual appointments with a sales rep and a stylist to guide them through the purchase process. They can also book in-person appointments at the store.
In a few clicks, Amanda books a video session with a sales rep and a stylist at the store. During the video call, the sales rep and the stylist recommend and showcase some products that Amanda and Paramita find interesting. Following the video call, the sales rep books an in-store appointment for them.
Driving with Scheduler
Let's look at one more example of Salesforce Scheduler in action. Abhishek Verma is a branch sales manager working for a luxury car brand. A customer has expressed interest in purchasing an electric executive car online. Abhishek checks the customer's details using Salesforce and learns that she bought an executive diesel car nearly a year back. Using Salesforce Scheduler, he quickly schedules a test drive for her and selects a couple of car models that she might be interested in. The different car models are represented in Scheduler as service resources, along with the sales reps. Not all sales reps have the same expertise in electric cars so Abhishek selects the skill, Electric Vehicle Knowledge. He's easily able to pick the right rep who can help her with the test drive and answer any questions about their new line of electric cars.
When the customer arrives for a test drive, she's impressed with the personalized experience and relevant information that she receives regarding her potential purchase. The experience is a win-win for both the customer and the sales rep!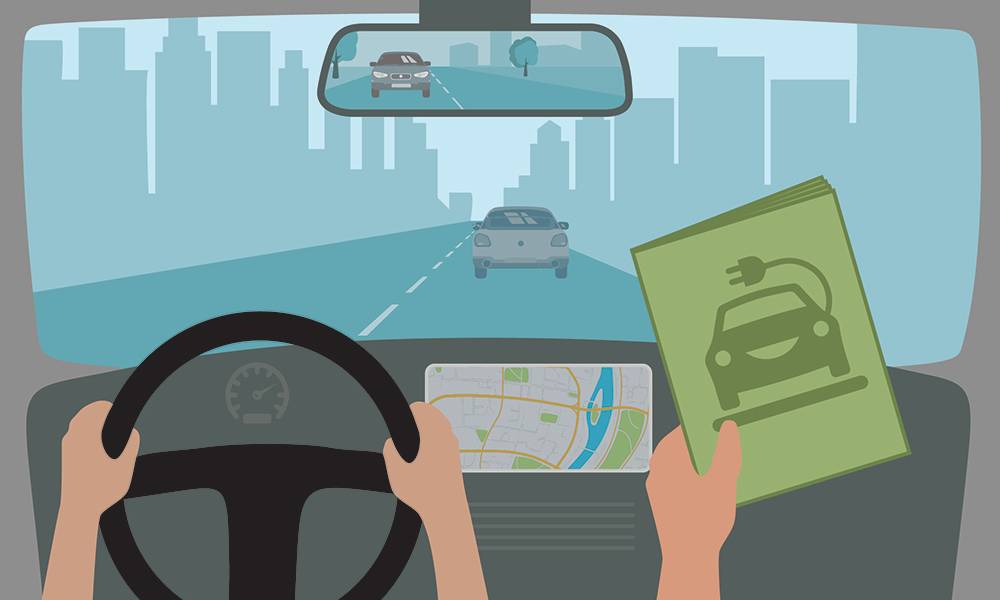 The use of Salesforce Scheduler isn't restricted to a select few industries. In the next unit, we explore its use in the public sector.
Resources