Manage Successfully with High Velocity Sales
Learning Objectives
After completing this unit, you'll be able to:
Explain why Sales Cadences are important.
Describe a Sales Cadence.
Why You Need Best Practices
There are a lot of surprising stats out there about new sales hires, rep onboarding, retention, and training. Here's just a taste.
It can take up to 8 months for a newly hired employee to reach full productivity.
The average sales employee stays in their role for less than 2 years.
Lost productivity due to time spent in new-hire training eats up 2.5% of total business revenues. That's hundreds of thousands of dollars lost.
What does that all mean? Companies want to save time, save money, and most importantly, keep reps in-house as long as possible. This means it's more important than ever to make onboarding for new reps easy and fast and to get best practices for converting leads and qualifying opportunities out to the team.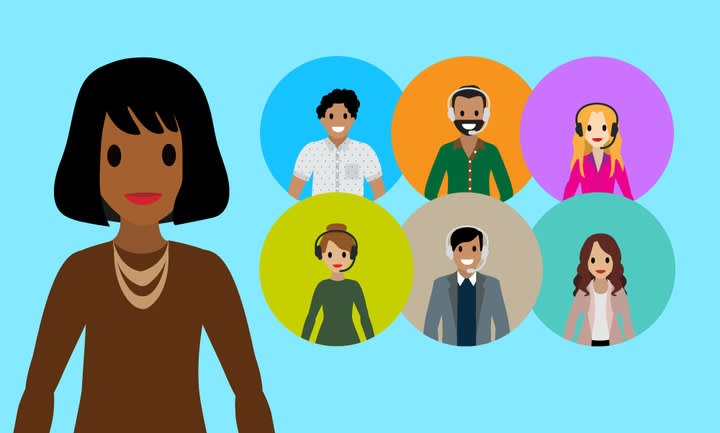 But it can all get bogged down in technology. If you don't know what your best practices are, and you can't share those best practices with the team (during onboarding and beyond), how can you manage efficiently and effectively?
Simon Says: Call, Call, Email, Wait
With Sales Cadences, we're helping managers with both onboarding and best practices at scale. Sales Cadences are sequences of activities (like calls, emails, and other tasks) that guide an inside sales rep through the best next steps to take to get a prospect from open-unqualified to converted and moved into the next part of the sales cycle.
Simply put: Sales Cadences are lead management processes that managers can create to implement best practices for lead conversion at scale. Think of this as a company deciding on the most successful sales tactics and ensuring repeatable success.
Consider this: After a tradeshow, a manager knows the most successful way to convert a lead is via a series of calls and emails with specific time intervals. With Sales Cadences, the manager can create a sequence of activities and wait steps, and send new leads through that sequence. Check out the screenshot of this Sales Cadence journey.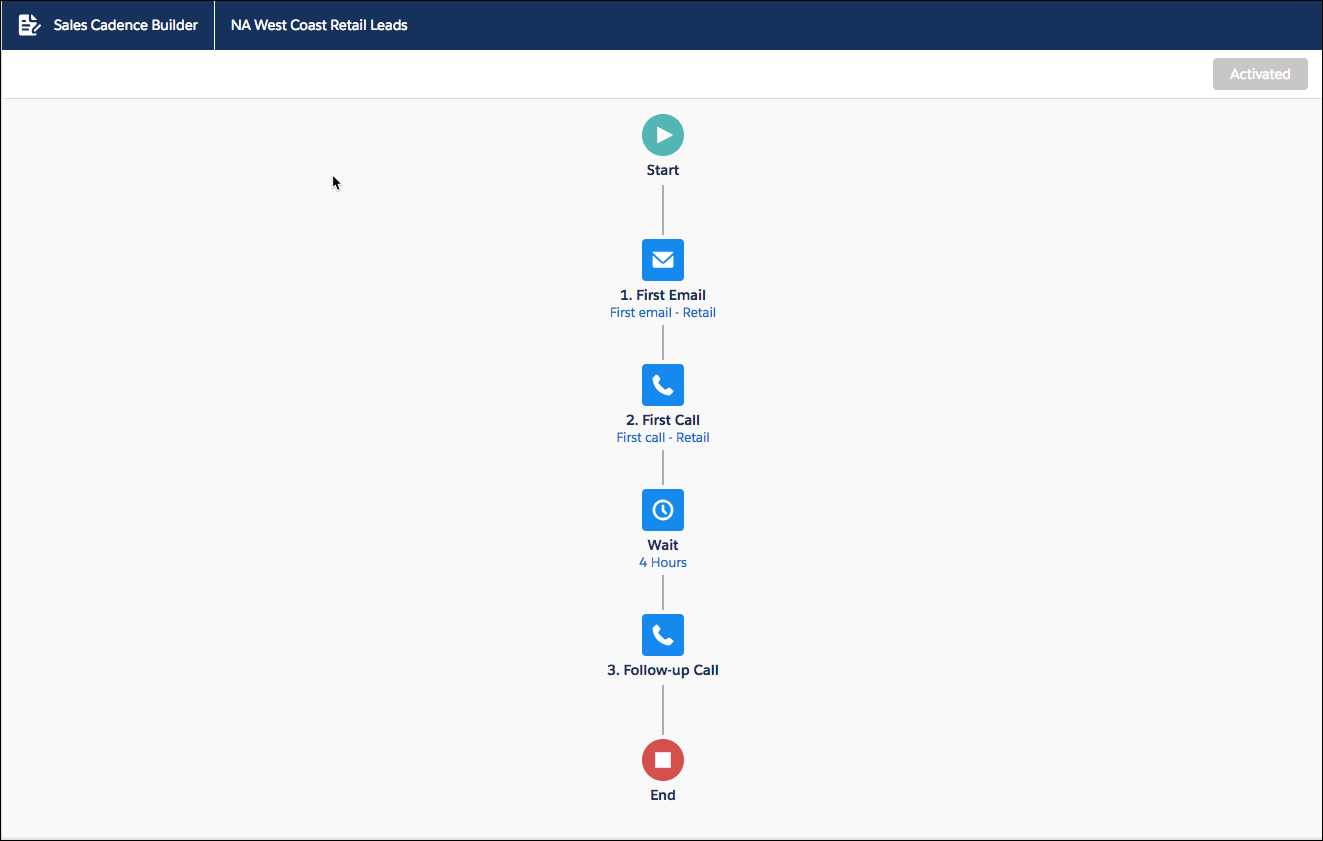 Sales Cadences enable sales managers to build their own best practices into Salesforce. So, whether they've just onboarded a new inside sales rep who needs to learn the best next steps or they have a veteran who needs some help with the prospecting process, Sales Cadences lets managers get the best practices out to the entire team. It's all clicks (no code) to decide what the next step should be and to design that into a flow.
And remember the Work Queue we talked about in the last unit? Well, Sales Cadences flow right into a rep's queue. If the first step in a Sales Cadence journey is to make a call, that's what shows up in the Queue: the lead's name and the action to take. If a lead is further along that Sales Cadence journey and the next step for them is that they need the right email template, well, that's reflected, too. The whole system works together seamlessly to show reps what the next lead (or contact) they need to reach out to is and what action they need to take.
With new features like Sales Cadences and Work Queues, and platform favorites like Lightning Sales Console, you can address the needs of inside sales teams across your entire process. From onboarding new reps and implementing best practices to making reps' daily lives more productive, sales leaders can implement the fastest-growing business model for companies and sales teams.