Learn About B2C Commerce Functional Consulting
Learning Objectives
After completing this unit, you'll be able to:
List three Salesforce B2C Commerce functional architect roles.
List three types of merchant information a functional architect collects.
List two client-facing tasks a functional architect performs.
Describe how a functional architect acts as a project guide.
Introduction
The complexity of creating a B2C Commerce storefront demands an experienced and knowledgeable ringmaster, also known as a functional architect. As one of these esteemed individuals, you've probably implemented other applications, and this is one more to add to your professional list of successes.
The first step in taking this role, however, is to understand the B2C Commerce product in sufficient detail, so you can map it to a merchant's requirements.
Start by taking these trails.
So what exactly is functional consulting? Simply, it's creating a roadmap that gets a merchant from the solution they have to where they'd like to be. They might be new to ecommerce and want to start with a basic storefront application, or they might already have a solution, but aren't satisfied with the status quo or what it offers for the future. Staying put leaves them vulnerable to their competition. They might want to use merchandising tools and techniques to improve their sales. Whatever the reason, they want to dazzle their shoppers with a compelling and easy-to-use experience that draws them in. It's your job to make sure this happens.
Let's talk about this roadmap: the tasks you perform and how they impact your team and the merchant.
Functional Architect
As a functional architect, you're a key member of the B2C Commerce storefront implementation team who works on the project from inception through launch.
Your team can include business people, administrators, developers, strategists, architects, and Salesforce customer support and operations personnel.
Functional architects are typically partners or Salesforce employees.
Developers can be employees of Salesforce, a partner, the merchant, or a combination.
Administrators and business people are typically merchant employees.
Role and reporting structure is unique for each situation.
As a functional architect, your role is to:
Gather and define requirements.
Fully understand the merchant, their business, and their capabilities.
Create project documentation such as functional specifications.
Provide subject-matter expertise in end-to-end functionality definition, design, deployment, and storefront operation.
Drive B2C Commerce platform best practice adoption throughout the entire customer lifecycle.
Ensure the solution is usable by the merchant and scales well for the future.
Client Facing
You work directly with the merchant throughout the implementation. You know what they want to achieve by helping them document it. Your technical expertise is key as you work with their employees to:
Gather project requirements
Review and refine specifications
Demonstrate storefront functionality
Provide guidance and insight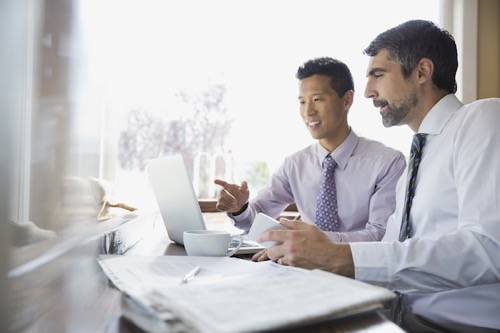 Your assignment is not a one-off set of tasks. It runs for the entire project lifecycle from kickoff through deployment. You're a valuable participant as an individual contributor and project manager. By the end of the project, you are a subject-matter expert on the merchant's custom solution and how it fits with the B2C Commerce platform.
Project Guide
In addition to the client-facing aspects of the role, you are also responsible to the project team. You're responsible for reviewing the work of the other team members to ensure it complies with the documented requirements, functional specifications, and best practices. This level of oversight helps catch problems and deviations early on, so they can be resolved before ever becoming a client-facing issue.
Next Steps
Now that you understand more about the functional architect role and its value to the merchant and the project team, we can move on to learning more about the functional consulting workflow.