Learn About Demonstrating Business and Social Value
Learning Objectives
After completing this unit, you'll be able to:
Define business value.
Define social value.
Explain how relationship design connects social value and business value.
Drive More Impact with Design
More and more, customers, communities, and employees expect organizations to show accountability not only for how they impact greater society, but also for how they drive positive and sustainable change. In business communities, you can think of accountability as the responsibility to report on the effectiveness and impacts of decisions and activities.
It's a recognized best practice for organizations to demonstrate their impact and success through tools like key performance indicator (KPI) reporting and annual reports. Yet, it's also important for organizations to measure how they positively impact society. Why? Driving lasting change that positively impacts society is simply the right thing to do and good business strategy.
When organizations focus on uplifting society side by side with reaching their business goals, everyone wins.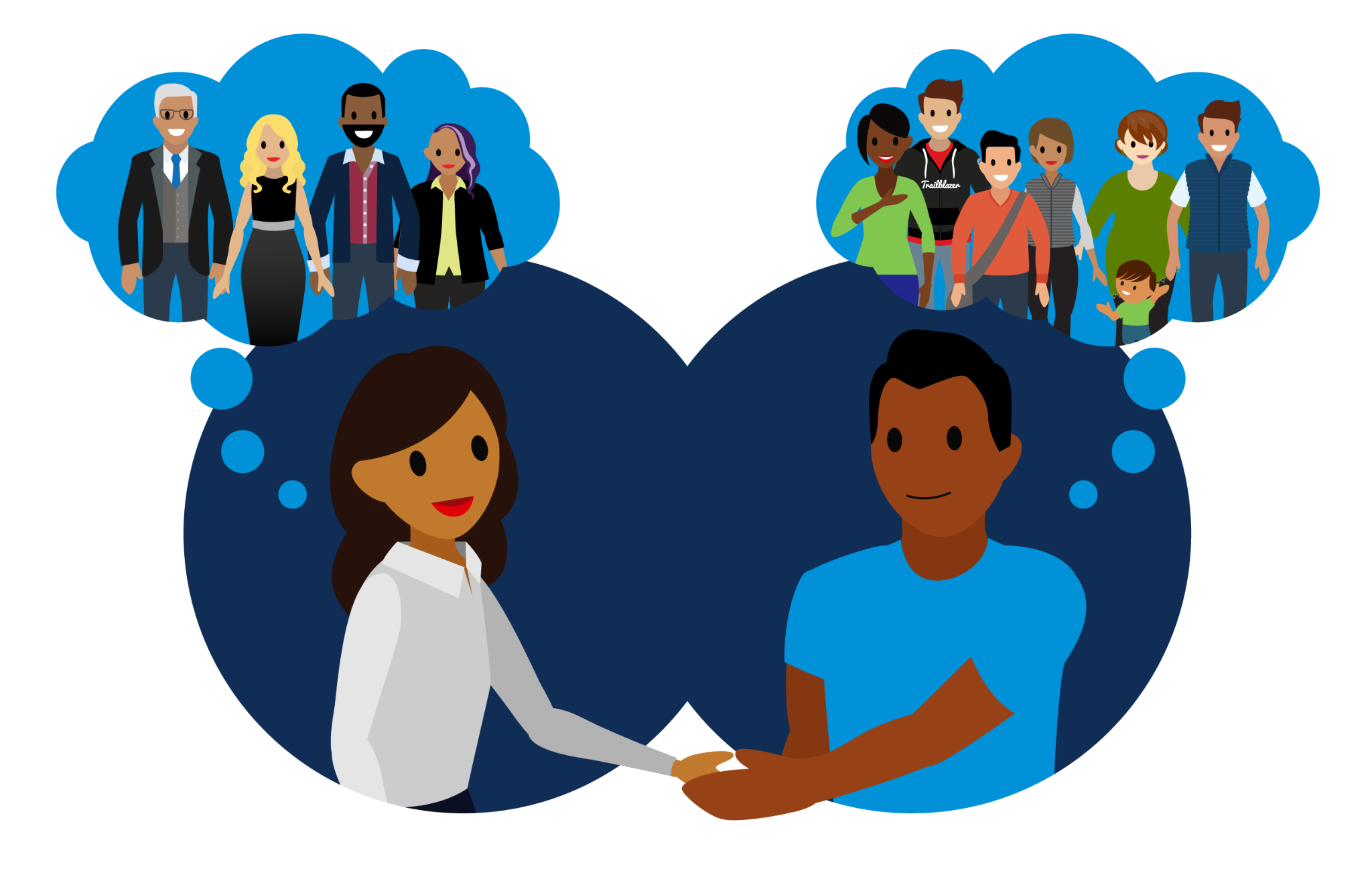 Organizations can build reputations as trustworthy brands committed to social responsibility, while empowering communities and individuals to make a greater contribution to society, including the job market and the economy. They can drive this lasting social and business impact through initiatives. For example, they can build external partnerships to empower marginalized groups through the arts or education. Or they can use external platforms or programs to help job-seekers enhance technical skills.
But how can organizations ensure that they consistently prioritize building both kinds of value into their day-to-day activities? Through their internal process, including their design process.
Through the design process, organizations can balance their business needs with the interests and needs of customers, communities, and greater society. As a result, they can advocate for creating both business value and social value in the products and services they bring to the market.
Business Value of Design
Creating business value through design means designing products and services to help organizations satisfy customers' needs. More specifically, this means creating products and services that are:
Desirable to customers, meeting their demands and expectations
Technically feasible to build and maintain
Viable or successful for organizations, generating long-term value
Organizations might realize the business value of design through improved internal processes that streamline necessary tasks, or public-facing experiences that bring convenience, connection, or delight.
Social Value of Design
Creating social value through design refers to how organizations can develop products and services that foster positive social impact and change. Sometimes this social impact prevents harm to vulnerable populations via intentional fair business practices. Sometimes it's about inviting the broader community to have a voice in issues that affect them.
In this module, we look at how organizations can use key practices and processes to bring more business and social value and, as a result, more accountability into their design process. Let's begin by looking at how organizations can use the practice of relationship design to ensure they build both kinds of value into the design and build process.
One and the Same
Relationship design is the practice of creating experiences that foster ongoing engagement and strengthen connections between people, organizations, and communities over time. It recognizes relationships as fundamental building blocks of value, and the interconnected nature of people who make up businesses and people in society. Because of this interconnectedness, relationship design understands that long-term business value hinges on making a positive contribution to society.
To learn more about how organizations can use relationship design to build both business and social value into the design process, let's check in with our fictional company, Bloomington Caregivers.
Through the Lens of Relationship Design
The product design team at Bloomington Caregivers recently built a new mobile app that helps outpatients experience more efficient and accessible check-in and after-care services. They used relationship design to consider how the app could create more effective engagement between patients and their providers. Specifically, they thought about how enhancing these interactions could improve health outcomes and turn both groups into brand advocates, and what kind of value those enhancements would create.
Business value: Bloomington Caregivers improved the care services associated with chronic conditions, such as arthritis, by making it easier for patients and providers to connect and address minor issues via a Chat function. This improved patients' health outcomes and simultaneously made providers' lives a bit easier and, as a result, increased their customer base and improved revenues.
Social value: Bloomington Caregivers built product features that foster inclusion and customer success. These features include a chat function available in multiple languages, and educational videos from the hospital's patient library that patients can share with their family and loved ones about their treatment plans or doctor visits. Patients can also connect with community support and patient advocacy groups based on responses from their intake and outtake forms.
Next, look at a key framework and considerations organizations can use to ensure that building business and social value into the design process also builds accountability.
Resources