After you've created and tested changes in a safe environment, deploy the changes to your production org using change sets.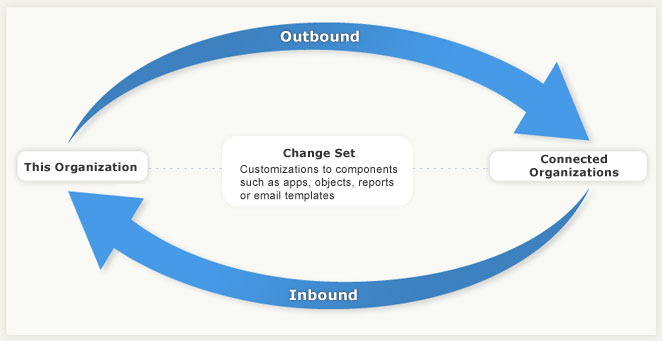 Change sets make deploying changes easier.
Change sets represent sets of customizations in your org (or metadata components) that you can deploy to a connected org. Use change sets as a point-and-click tool to migrate your customizations.
There's no need to download files to a local file system. Other deployment methods require you to work with local files.
The change set tool helps you discover and include dependent components. For example, a new custom field can't be migrated if the custom object it belongs to doesn't exist in the target org.
You define the set of components once. You can reuse the same set of components for another deployment by cloning the change set. Cloning change sets is helpful during the iterative phases of a project.
Deploying with change sets involves the following steps.