Make the Switch
Learning Objectives
After completing this unit, you'll be able to:
Choose healthy alternatives to common unhealthy food choices.
Describe ways to eat healthy on a budget.
Avoid Nutrition Pitfalls
Now that you know the nutritious benefits of plants in your diet, there's only one thing left to do: eat more of them! It's sometimes easier said than done, we know. Processed foods are quick, easy, and they taste good. But get this: Processed foods contain high amounts of fat, sodium, and unnatural sugar that contribute to many of the health problems we see today. And about 16% of Americans' calories come from added sugars—and 46% of those are from sugary drinks alone as partnership4health.org explains.
Healthy, Easy Alternatives
Many other widely used foods are low in nutrients and high in sodium. See the table below for easy ways to switch these out for natural, whole foods—for all the taste without the added empty calories. You'll feel healthier and more focused all day when you make whole grains, colorful fruits and vegetables, and a variety of nuts, seeds, and beans the highlight of your meals!
| Try this… | Instead of… |
| --- | --- |
| Water with lemon | Fruit juices or soda |
| Almond flour | White flour |
| Brown rice or cauliflower "rice" | White rice |
| Grilled veggies | French fries |
| Fresh, whole foods | Frozen or prepackaged meals |
Not quite ready to say goodbye to meat? That's okay. You can still eat your favorite foods, just be sure to save plenty of room on your plate for fruits, veggies, and beans. And when you do eat meat, choose a healthier meat such as chicken or fresh fish.
Let's Whip Up a Tasty Dish
Now, join us in the Camp B-Well Kitchen for this delicious salmon recipe created by Salesforce Executive Chef Bill Corbett. From New York to San Francisco, Chef Bill has cooked for some of the top food establishments including our favorites, WD-50 and Michael Mina. As a vegetarian himself, Chef Bill is an expert on taking vegetables from simply edible to simply extraordinary! We especially love this first recipe, featuring two healthy veggie side dishes paired with delicious and nutrient-dense baked salmon. 
How to Love Plants
Not everyone is a fan of fruits and veggies from the start, but you can learn to love plant foods by gradually easing into your new diet. Like Chef Bill suggests, start by choosing the plant-based foods you already like and experiment with them. Try different cooking styles like roasting, grilling, steaming, or sautéing. Or switch it up by serving them raw, in a puree, or in a soup. You can also mix veggies to change the flavor. And don't forget to experiment with sauces, herbs, spices, and dips. 
Remember, it takes time and repeated exposure to become familiar with new foods and to learn how to best prepare them. Keep experimenting and, most of all, have fun! 
Eat Healthy on a Budget
Eating healthy is what's best for you, but what's best for your wallet? We know these changes come at a cost, but if you do your homework, you can find alternatives that won't break the bank. Many grocery store chains sell store-brand alternatives at a fraction of the price of specialty stores. And while the organic and health food aisles are a great place to find healthy alternatives, don't forget to check the other aisles for cost-friendly staples like brown rice.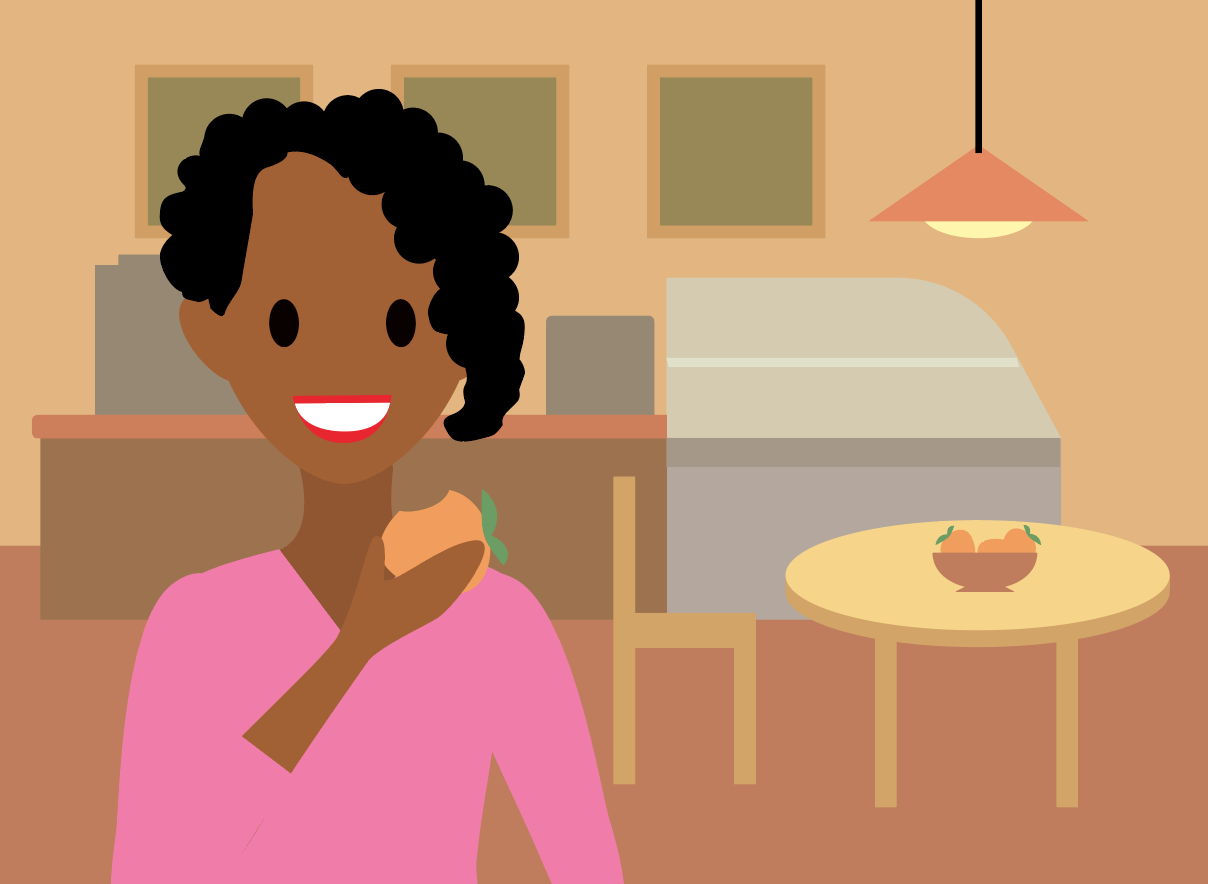 To avoid processed foods, try buying your fruits and veggies fresh. Farmers markets frequently sell local, organic produce even cheaper than grocery stores. And don't forget the produce stands local farmers set up on the side of the road. These stands often have the freshest, best-tasting produce at the lowest prices. You can also try buying in bulk and canning your own fruits and veggies so you have healthy options year-round. Your family, and your wallet, will thank you for it.
Watch this video about cooking at home from our B-Well Together: Wellbeing Breaks series, which provides thought leadership, tips, and resources from wellbeing experts to support you and your families.
Next Up on This Food Journey
Now that you're educated on the world of plants and why they're so important to your health. Go ahead, start your grocery list. The world is your oyster… or turnip. Either way, you'll want to have a stocked fridge, because next up we're headed to the Camp B-Well Kitchen.
Resources