Visit the Camp B-Well Kitchen
Learning Objectives
After completing this unit, you'll be able to:
Describe easy ways to add veggies to your diet.
Identify ways to add flavor to your veggie meals.
Identify how to select quality produce.
Big Changes Start Small
Changes in diet often mean changes in your lifestyle and that's not always easy to do. When you start slowly, one change at a time, you can transform these new choices into habits. The best part? One healthy habit usually leads to the next and the next and so on! 
Each change will become easier until it's no longer an effort, but a way of life (trust us, the hardest part is getting started). Check out these tips to make this transition to a healthy lifestyle a piece of cake—carrot cake.
Versatile Veggies and Fruits

"It's definitely not difficult to eat healthy in a short amount of time. You can cook a lot of foods really quickly, especially vegetables. Vegetables are always an easy go to and you can cook them in 10-15 minutes." - Bill Corbett, Salesforce Executive Chef
When it comes to fruits and vegetables, the more the merrier. No meal is complete without them. Veggies are one of the most versatile foods available. With so many varieties, uses, and ways to cook, prepare, and season them, you never have to eat the same meal twice (although, we bet you'll want to). 
But don't save these superfoods just for meals—fruits and veggies are great for snacking, too. Chop up carrot, celery and bell pepper sticks and store them in the fridge in airtight containers for a grab-and-go option. Craving something sweeter? Keep a fruit bowl well-stocked with a variety of colorful fruits. Although they still contain sugar, it's natural, not processed, which means they're filled with fiber and other nutrients your body needs to help slow down sugar absorption. You can eat them raw, with your favorite dip, or add them to a tried-and-true baking recipe (like banana bread, zucchini-walnut bread, or carrot cake).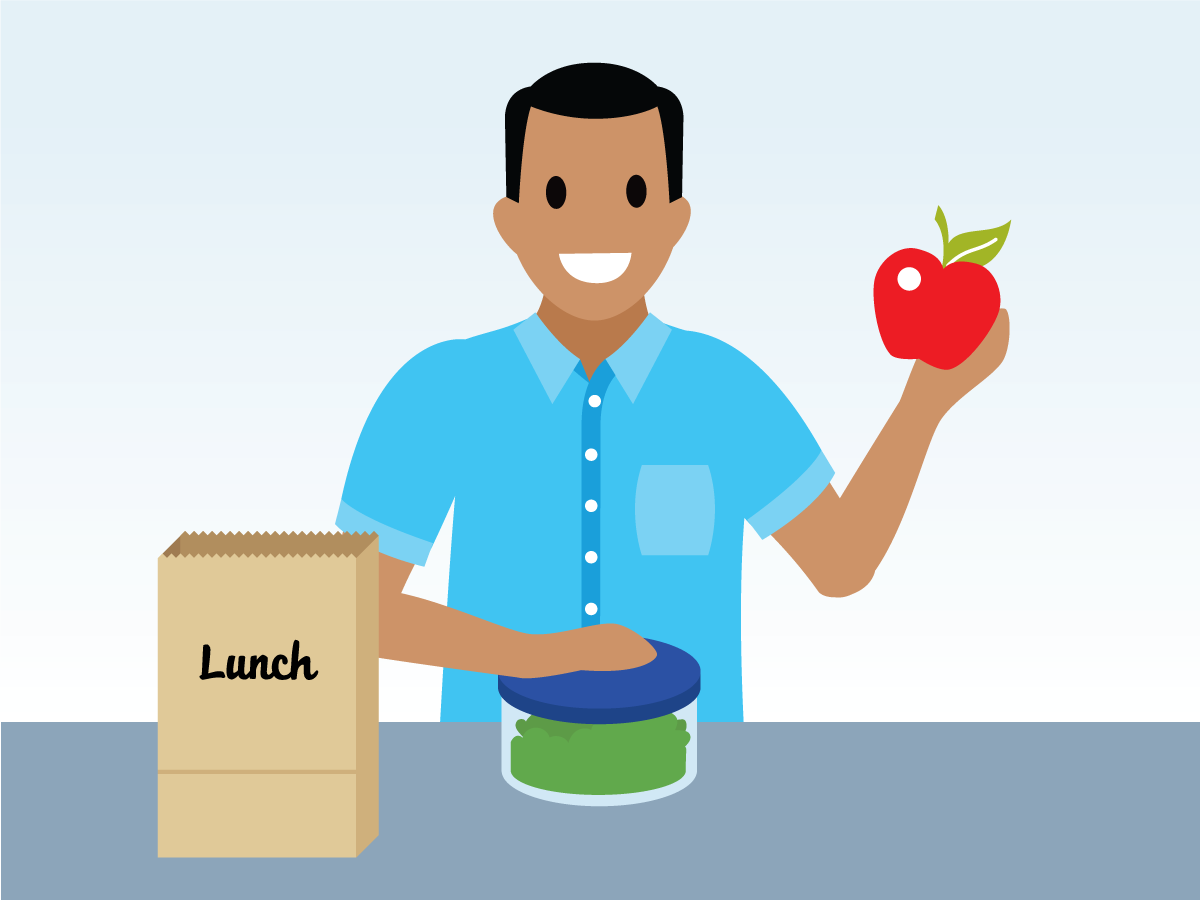 Have leftover veggies? No problem. Puree them into healthy additions to your next meal. Store the puree in ice cube trays so you're ready to add a quick boost of nutrients to soups or smoothies. Purees are also a great way to make fresh baby food to give little ones a healthy start, too.
Speaking of little ones, you can even sneak veggies into their favorite pasta dish with zucchini, beet, and squash "noodles." They work great on picky adults, too. These veggie noodles can be purchased ready-to-go or you can easily make them on your own with a spiralizer. And don't forget, most supermarkets now carry pasta products made with spinach, kale, lentils, carrots, and other delicious veggies for added nutrition.
In fact, grains can make a great addition to a veggie-loaded dish. And we've got the perfect grain bowl recipe that can even be made ahead of time. Cook this up on Sunday and you'll have a nutritious and delicious lunch to bring to work all week.  
High on Flavor
Healthy, veggie-rich dishes don't have to be bland. There are endless possibilities when it comes to flavoring your vegetables and legumes. So, next time you're ready to add some va-va-voom to your veggies, keep these ideas in mind.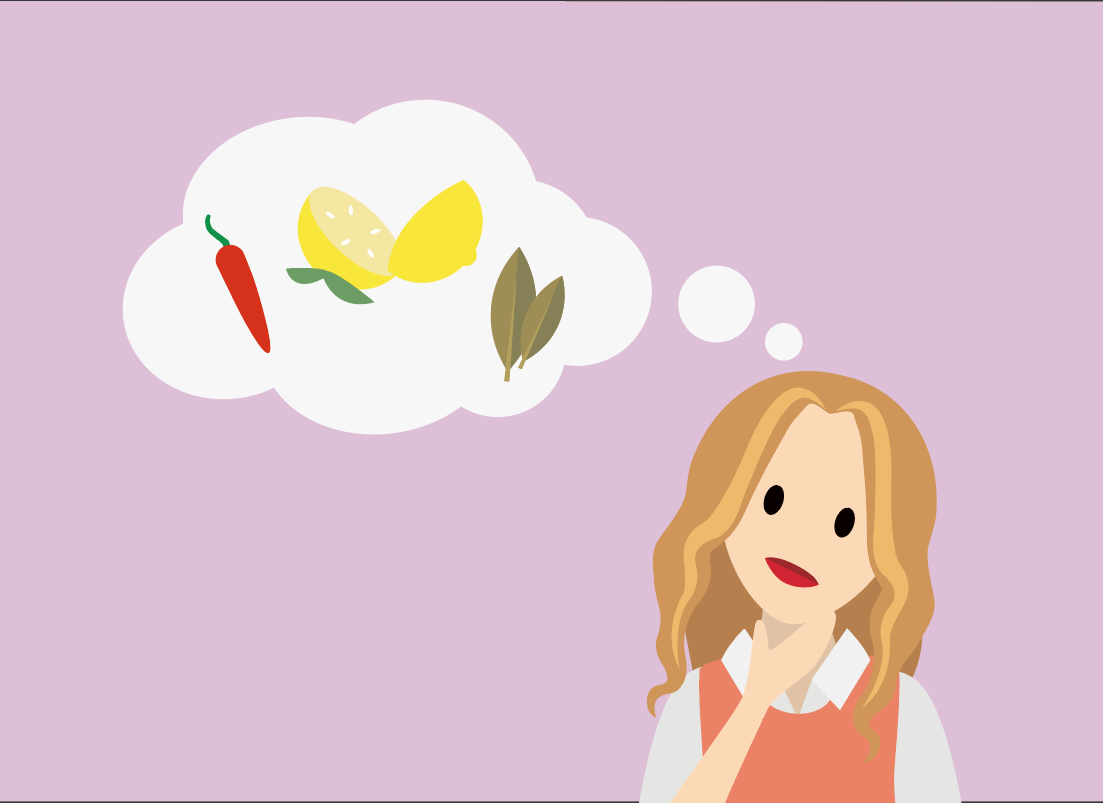 Pep it up with peppers. You can use red, green, and yellow peppers of all varieties—sweet, hot, and dried. Or, add a dash of hot pepper sauce or chili flakes. From mild to spicy, peppers are sure to add flavor. The question is: Can you handle the heat?
Add a tangy taste with citrus.  Lemons, limes, and oranges contain acidity which help lift and balance flavor with their juices or grated peel (translation: drool-worthy).
Go small and bold. Small amounts of ingredients with big flavor, such as pomegranate seeds, lemon zest, or cilantro, give your dish a serious kick.
Amp up flavor with condiments. Think horseradish, flavored mustard, chutney, wasabi, bean purees, tapenade, and salsas. Just make sure you use good-quality products that aren't packed with hidden ingredients. Better yet, make your own!
Enhance the taste with herbs and spices. Ranging from light and citrusy to hot and zesty, herbs and spices can take an ordinary meal and make it your own. And, it's easy to grow your own herbs at home, making fresh herbs easily available.
Add healthy fats with olive oil. Extra virgin olive oil helps add a delicious creaminess to dishes and can be used as an alternative to butter or cream. This heart-healthy oil can also be used as a salad dressing, pasta sauce base, or flavorful sauté oil.
Check out how olive oil and bell peppers work together to create another incredible veggie dish with this warm bean and vegetable salad recipe from the Camp B-Well Kitchen.
How About Them Apples? Or These?
When it comes to produce, choosing the best of the bunch isn't always as easy as you'd think. Is bigger really better? Do brighter colors mean bolder flavors? Let's take a closer look to find out how to choose the best of fresh produce.
Use Your Senses. Pick things up, smell them, squeeze them. When it comes to vegetables, firmness usually indicates a fresh and crunchy veggie. And, when appropriate, try a piece of produce and let the taste help you decide. Many farmers markets will encourage you to do this.
Go for the green. Look for beets and carrots with the green, leafy tops still attached. This means they weren't picked more than a few days ago. And pay attention to size, as smaller is often better when it comes to flavor. Smaller leeks, smaller beets, smaller carrots—they all taste sweeter and more tender.
Fresh is best. Many towns have a farmer's market offering fresh, local produce for reasonable prices. Check them out and see what they have to offer. The produce there is usually locally grown, fresh, and in-season. Oftentimes the growers themselves are at the market and you can talk to them about their growing methods, pesticide use, and overall quality of the produce.
Speaking of carrots, check out this next recipe from the Camp B-Well Kitchen, because carrots are the star of the show in this roasted carrots recipe .
Resources