Try Out Your New Community
Time to test out what you built.
Click the link in your confirmation email to view your published community and try it out. If you didn't get the email, click Preview from the builder.
Open the Sample Console in a separate browser tab.
Click Live Agent [1]. Click Offline [2], then select Online [3].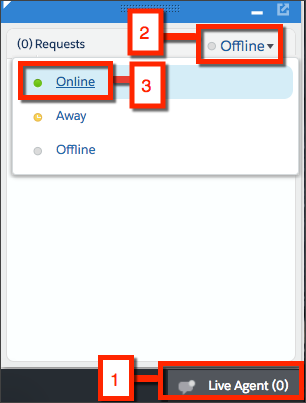 Now, go back to your community page, and refresh the browser. The chat button should change to Chat with an Expert. Let's try this out!
Click Chat with an Expert.
Enter your first name and last name and click Start Chatting.
Go back to the Sample Console.
Click Accept.
Now you have a chat session going! Try out chatting from the agent side, and the community side. Click End Chat whenever you're done.
From your community, click Ask a Question.
Select any Navigational Topic, and enter any question.
Click Ask.
Now, click Home on the community, and click on the topic you asked a question about.
Click Discussions to see your question.
Click Articles to see related knowledge articles.
Click an article to open it. Give the article a thumbs-up rating!
Click Home on the community.
At the bottom of the page, click Contact Support.
Select yourself as the Contact Name.
Enter any information you want, then click Submit.
Now, click Cases on the community. Select My Open Cases to see the case you just submitted.
Next to the search feature on the community, select your name.
Select My Profile.
Here is your community profile, where you can see your information, cases, discussion, files, and more.
You just built a community for Category 1 Biking!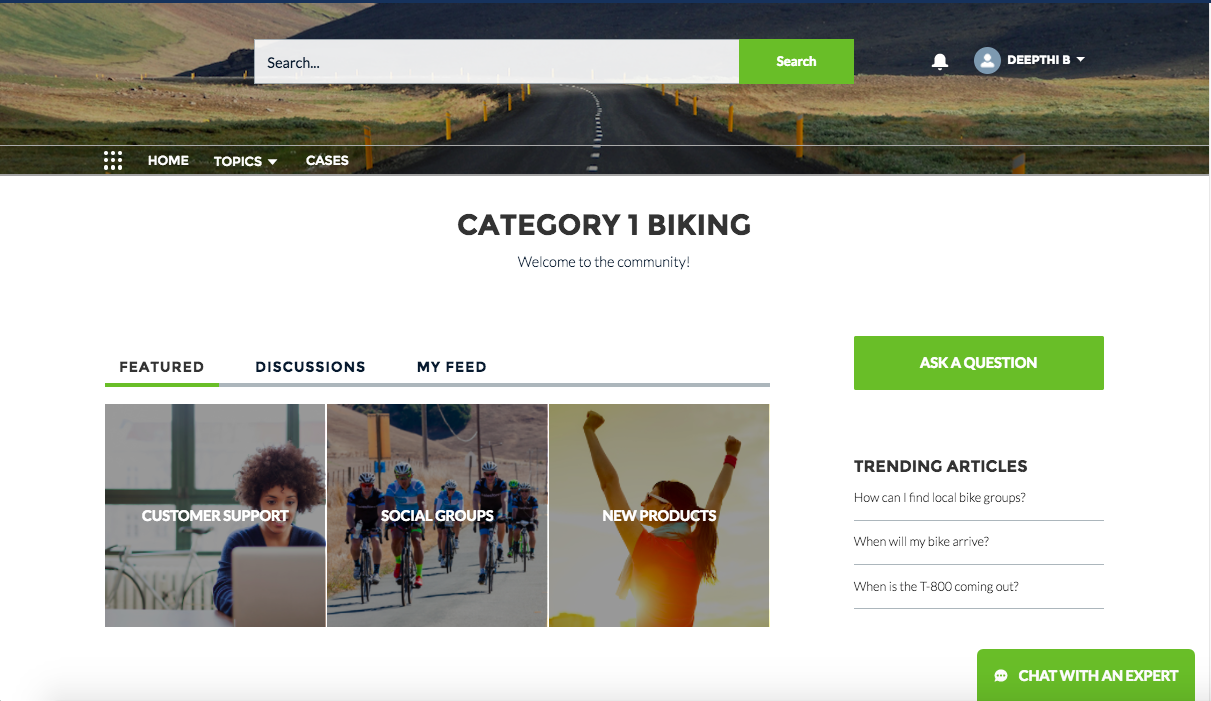 Your community includes:
Knowledge articles organized by topic.
An online chat button, powered by Live Agent.
A button to create a support case.
A button to ask a question in the community.
Your personalized online profile.
Customizable branding, including text, images, logos, and colors.
Nice work. See you on the road!