See What's New with Sales and Service
Learning Objectives
After completing this unit, you'll be able to:
Describe the best way to tailor forecast categories to align with your business model.
Explain how to monetize and manage your subscription business.
Explain how to connect Sales Cloud and Slack workspaces to surface important data across an organization.
Explain how to notify reps on post-call actions.
Explain how to onboard new sellers quickly and help them hit quotas more often.
Describe the fastest way to resolve cases using real-time support from cross-functional experts.
Forecasting Enhancements
Tailor forecast categories to align with your business model. Use expanded custom filters in forecast category setup to support all currency and numeric fields. For example, create forecast categories by revenue bands such as $0–$100K, $100K–$1M, and > $1M. And re-label categories based on how you run your business; for example, re-label Best Case to Upside.
Learn more about Forecasting Enhancements. 
Subscription Management
Manage and monetize your subscription business across any self-service channel, and provide simple quoting capabilities for direct sales. The API-first design and intuitive setup experience enables admin users to integrate Subscription Management into any app and deliver a frictionless buying experience for their customers.
Learn more about Subscription Management. 
Sales Cloud for Slack
Connect Sales Cloud and Slack workspaces to surface important Sales Cloud data across your organization throughout the Digital HQ for Sales. Centralize the selling conversation and automatically notify the team about important opportunity or account updates in Salesforce-linked channels. The Notification Wizard allows individuals to tailor their alerts to their needs. Surface important deals—whether they're new or just closed—to managers in personalized Slack channels so nothing falls through the cracks.
Revenue Intelligence Enhancements
Revenue Insights dashboards are now available for Sales Cloud customers who do not use collaborative forecasting. Overview dashboards can show rollups based on forecast category or opportunity records. You can also access other dashboards, including Team Performance and Sales Performance. These enhancements are now available for Financial Services Cloud, Communications Cloud, Manufacturing Cloud, and Consumer Goods Cloud.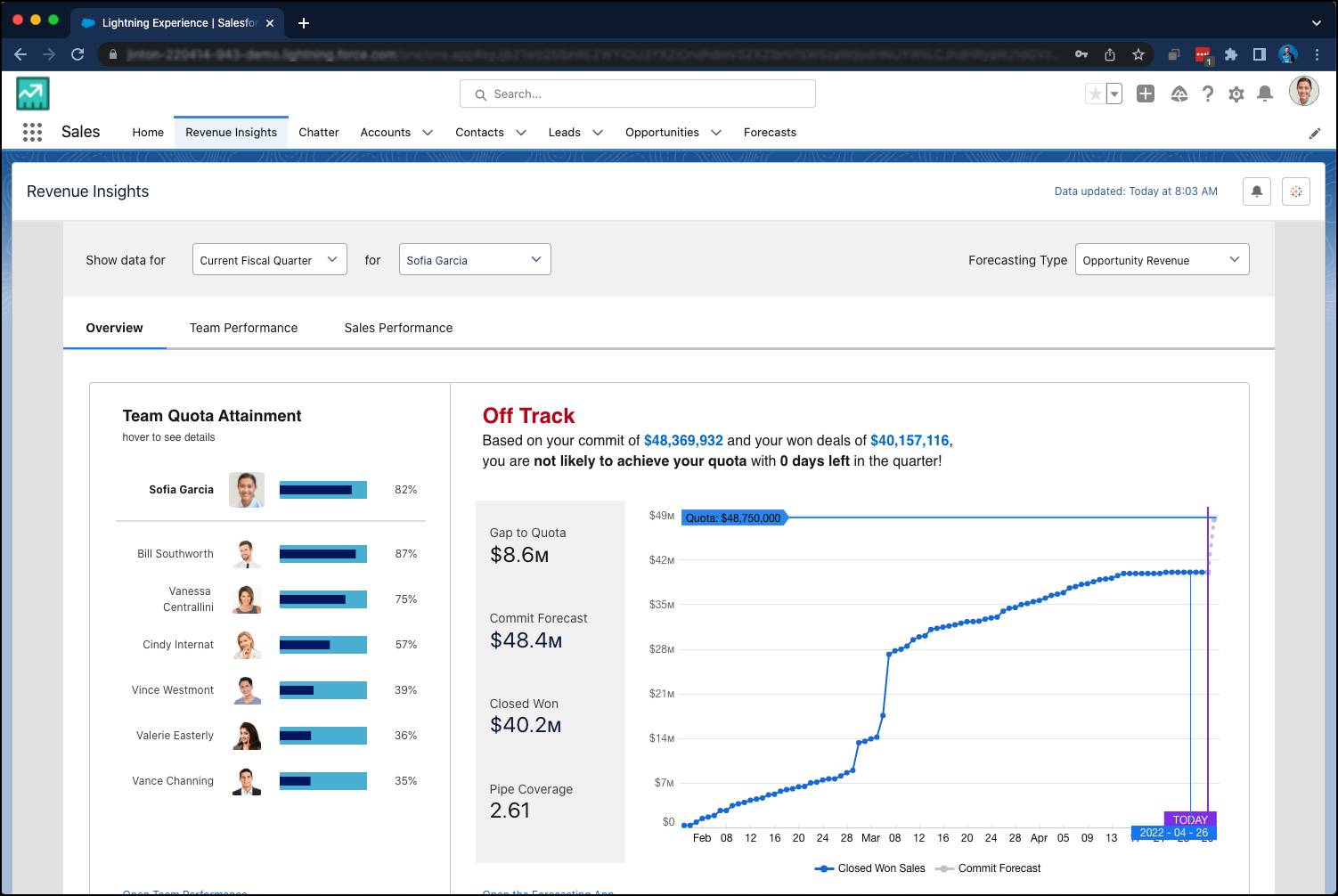 Learn more about Revenue Intelligence Enhancements. 
Meeting Follow-Ups
Improve opportunity health by never missing a meeting follow-up. Notify reps of post-call actions like sending an email, scheduling a meeting, or other relevant next steps based on call insights such as questions that were asked in the meeting that need attention.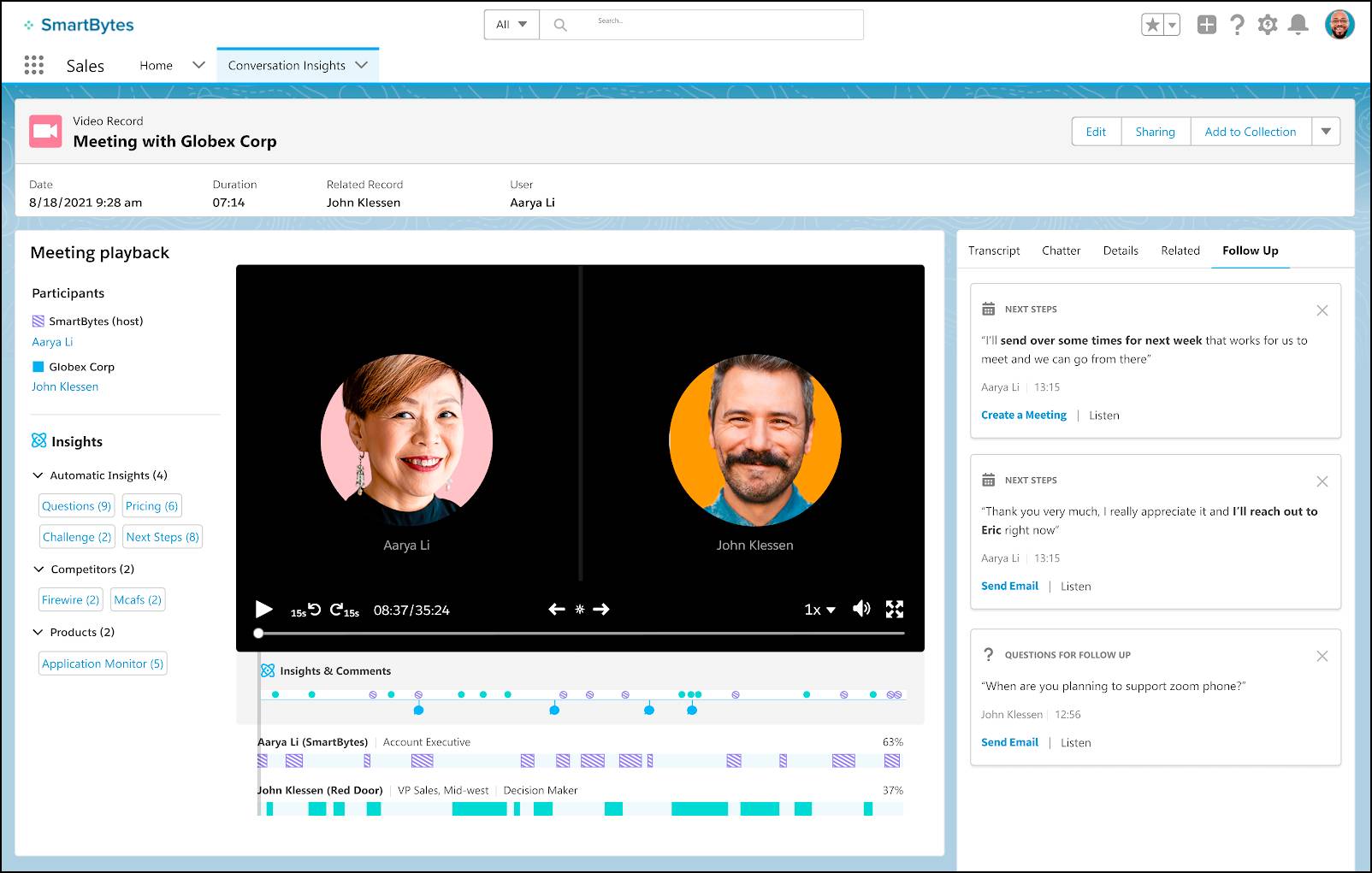 Learn more about Meeting Follow-Ups. 
Sales Enablement Enhancements
Onboard new sellers quickly, help them hit their quotas more often, and keep them at full productivity for longer with Sales Enablement. Enable your sellers with the right content at the right time, and use Rich Text in floating and targeted prompts to clarify what to do next. Prompt sellers to take action by pointing to global header icons and action buttons within your Salesforce instance.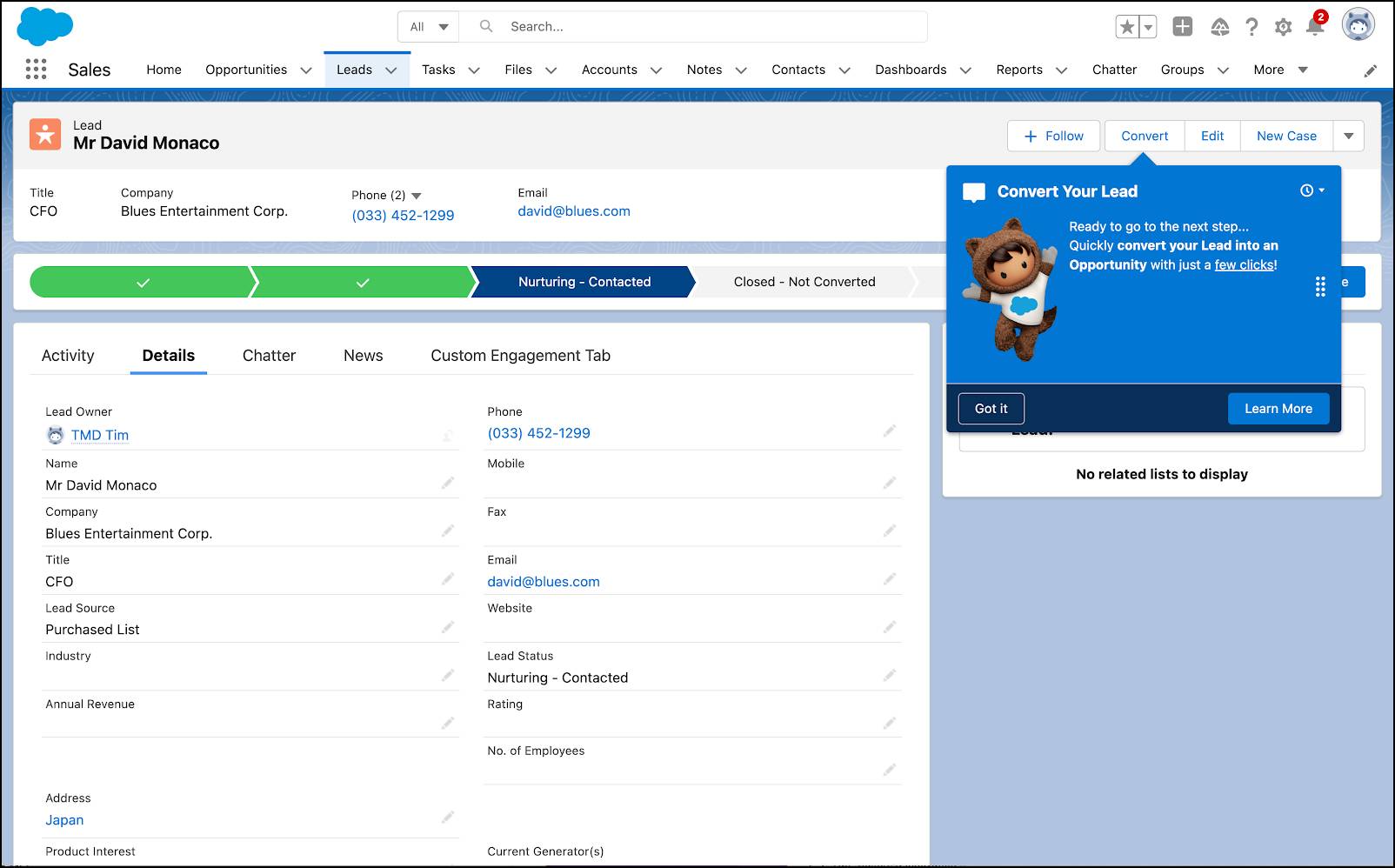 Learn more about Sales Enablement Enhancements. 
Swarming
Help service agents resolve complex or high-severity cases faster by collaborating in Slack. Using an out-of-the-box workflow, agents can automatically bring together the right experts from any department into a dedicated Slack channel.
Enhanced Scheduling and Optimization
Increase visibility into scheduling with enhanced capabilities that are built for performance, precision, and scalability. With more transparency, customers can gain more accurate results faster.
Learn more about Enhanced Scheduling and Optimization. 
Messaging for In-App and Web
Let customers have continuous conversations with persistent messaging sessions across in-app and web experiences. Customers no longer need to keep a browser open or stay in-app to have a conversation.
Learn more about Messaging for In-App and Web.
Intraday Management
Empower supervisors to take immediate action to optimize agent schedules and close the gap between forecasted work and actual staffing needs using a dynamic, real-time view of case volumes and trends.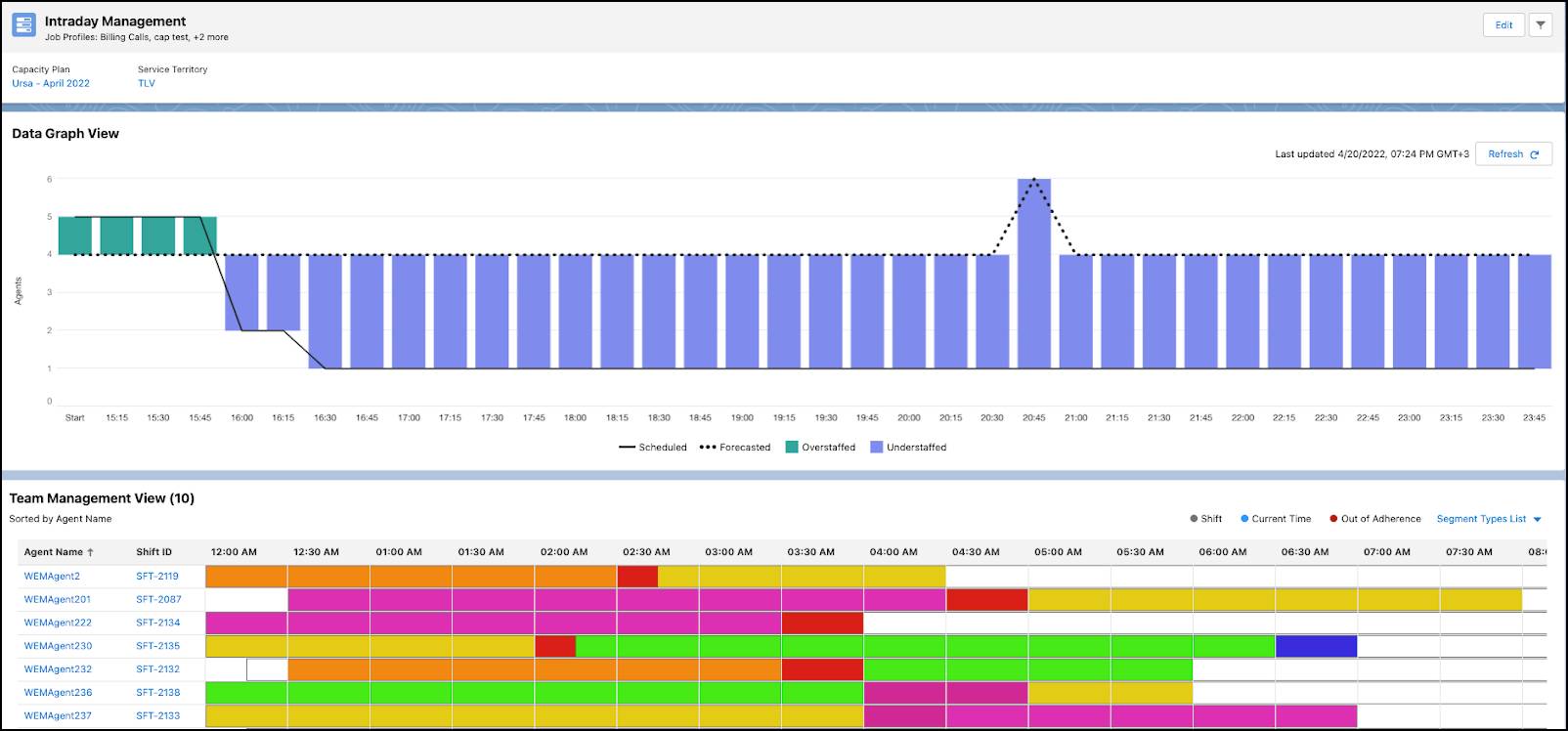 Learn more about Intraday Management. 
Omni-Channel Supervisor Enhancements
Supervisors can now listen in or monitor transcripts for any ongoing call from Omni-Channel Supervisor. In addition, if agents need assistance on a call, they can raise a flag for help, and supervisors can assist with text-based whispers.