Focus on What Matters to You
Learning Objectives
After completing this unit, you'll be able to:
Organize conversations in your sidebar.
Customize your notifications to keep up with what's relevant to you.
Remind yourself about important messages.
Organize Your Conversations
As work changes over time, you can organize conversations in ways that work for you.
Star Channels and DMs
Star channels and direct messages (DMs) you use often so they stay at the top of your sidebar. For example, try starring an important conversation, like the channel for your team or the DM with your manager.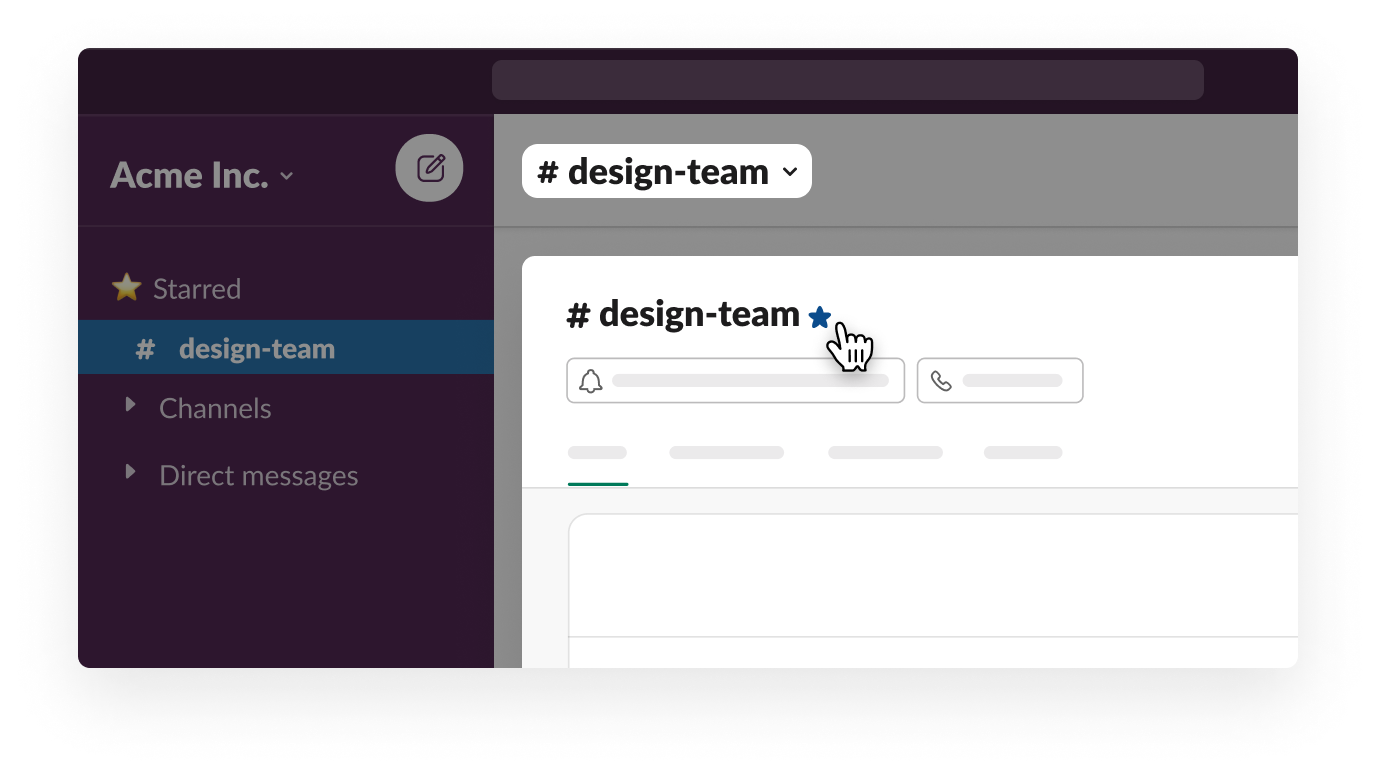 Open the channel or DM you'd like to star.
Click the channel or member name(s) in the conversation header.
Click  beside the channel or member name(s).
Create Custom Sections
If you use Slack on a paid plan, you can organize conversations into custom sections in your sidebar. You might, for example, create a team section and add your team's channel and DMs.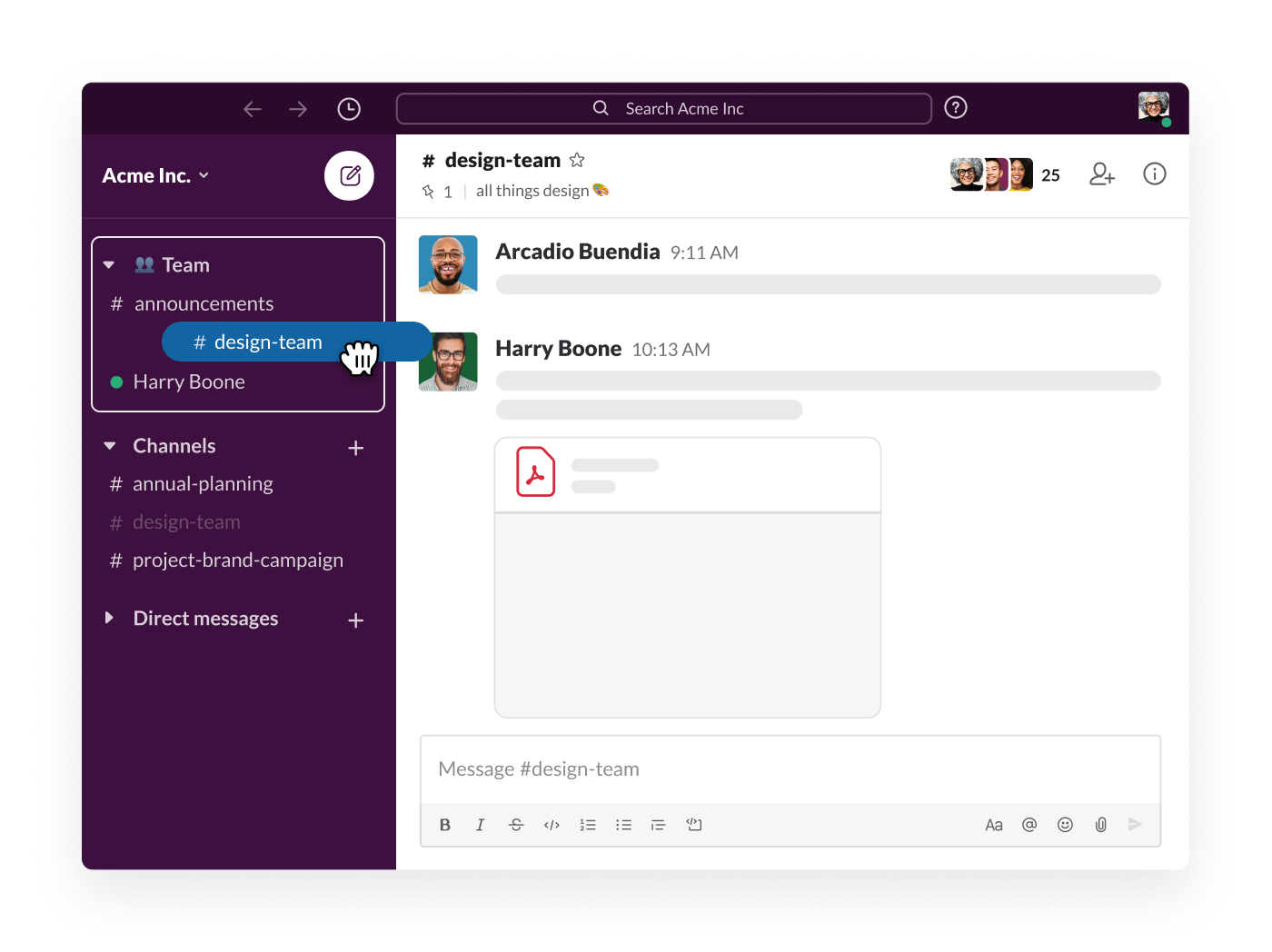 Hover over Channels in the left sidebar and click
the .
Select Create new section.
Type the name of your custom section, or select one of the suggestions.
If you'd like, click the  to select an emoji to display beside your custom section.
Click Create.
Move a conversation from your left sidebar into the section by dragging it.
Keep Up with Work That's Relevant to You
You can configure your notifications and leave conversations to help you keep up with work that's most relevant to you.
Customize Your Notifications
Click your profile picture in the top right.
Select Preferences from the menu to open your notification preferences.
Adjust the settings you'd like.
Watch the video to learn more.
You can also set a notification schedule to only receive notifications at certain times.
From your desktop, click your profile picture in the top right.
Hover over Pause notifications, then select Set a notification schedule from the menu.
Under Allow notifications, open the dropdown menu and select an option.
Choose a start and end time for notifications. Your settings will automatically save, so click close when you're done.
Leave a Channel
If you join a channel to ask a question, you can leave the channel after you get the information you're looking for.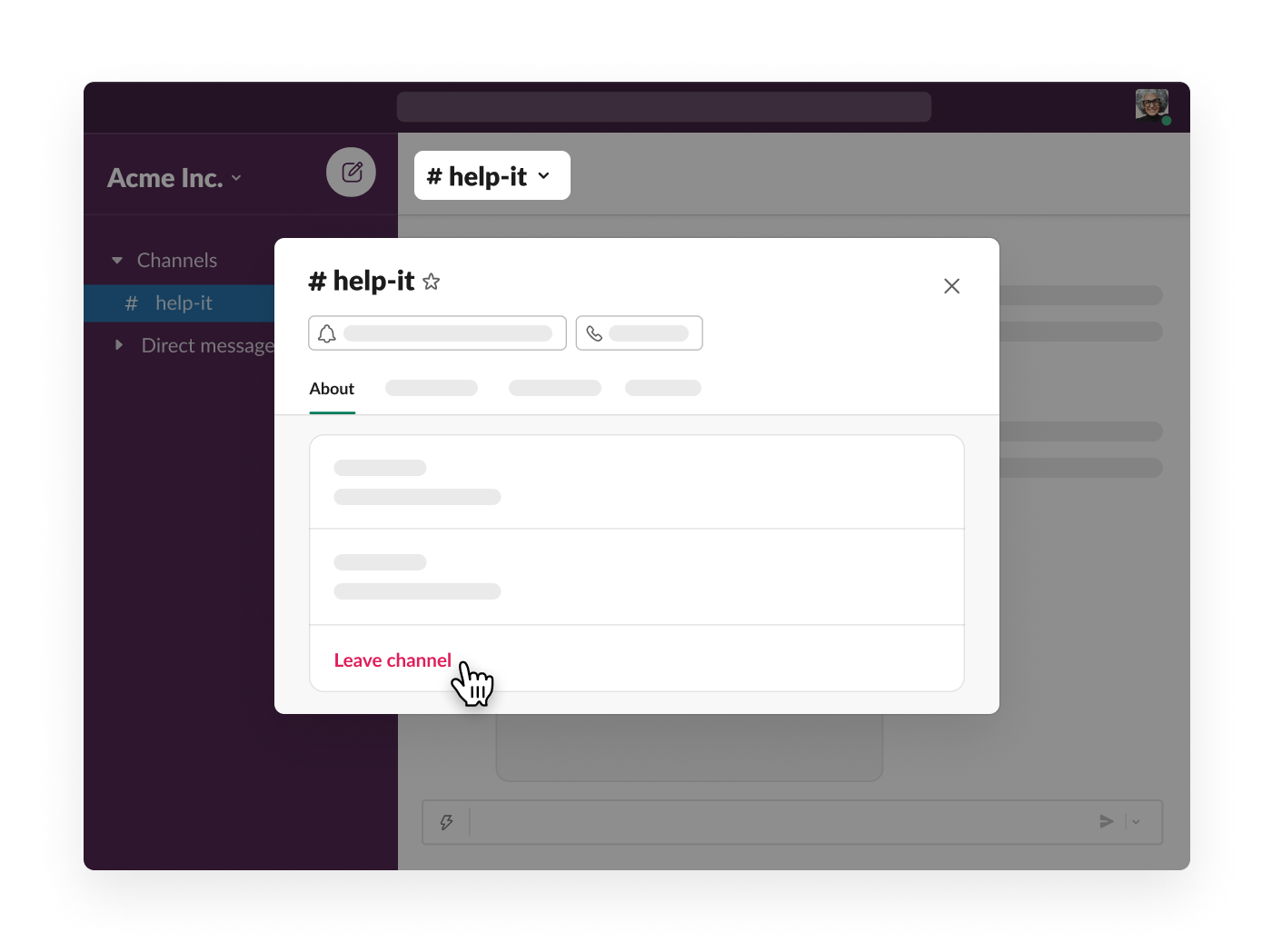 Open the channel you'd like to leave.
Click the channel name in the header.
Click Leave channel in the About section.
Remind Yourself About Important Messages
If you're worried about forgetting important messages, you can put your mind at ease by setting reminders for yourself in Slack.
Set a reminder so that you'll be notified about a message later.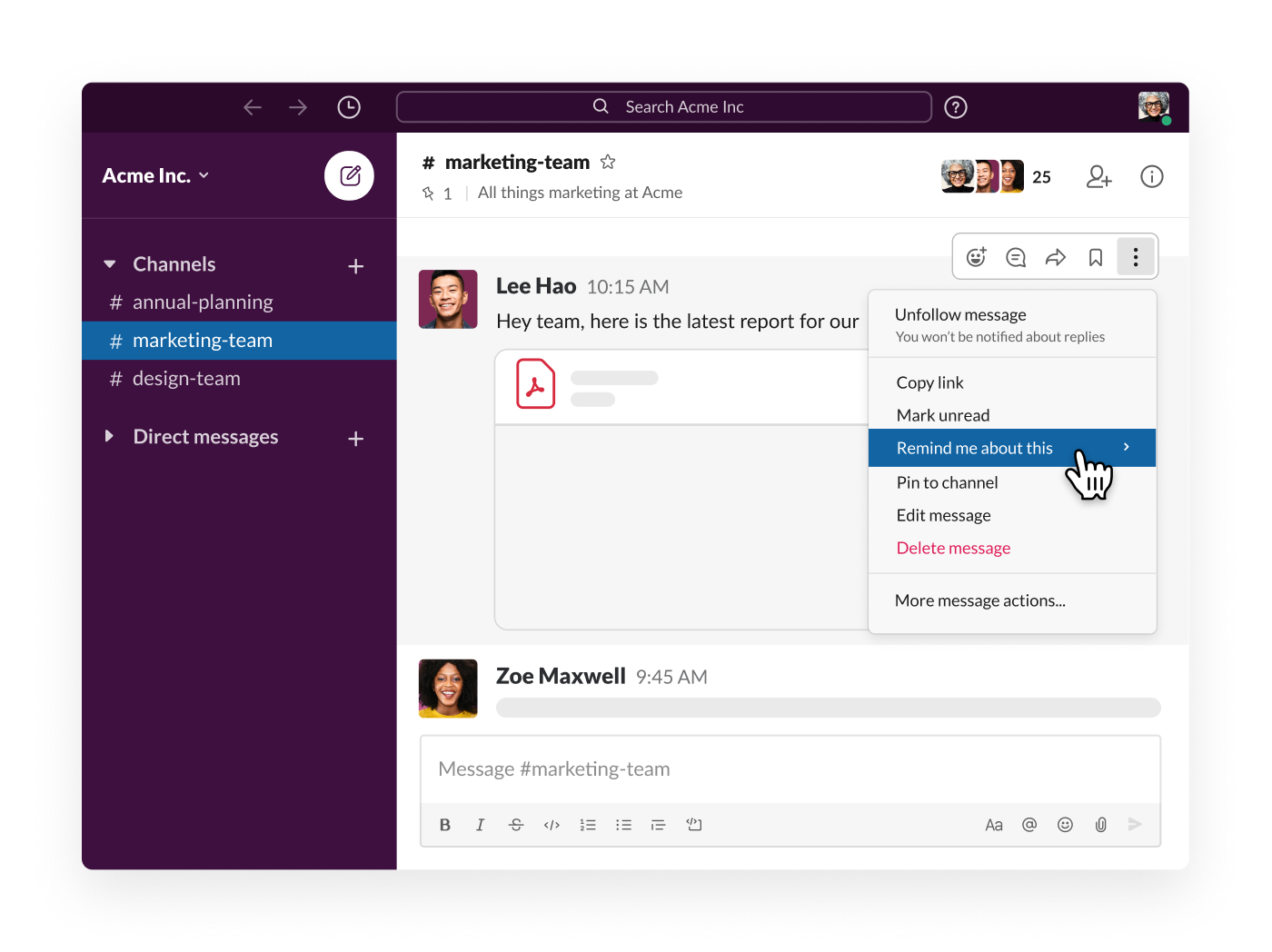 To set a reminder, hover over a message and click the

, then select Remind me about this.
You've learned the basics of Slack—from finding and starting conversations to customizing Slack to focus on what matters to you. Now you can get comfortable and get to work 😊 .
Want to Learn More?
This module was adapted from Slack 101, which you can find in the Slack Help Center. For more tutorials, check out the links in the Resources section below.  
Resources