Set Up Einstein Conversation Insights
Learning Objectives
After completing this unit, you'll be able to:
Connect Einstein Conversation Insights to your recordings.
List which keyword insights are out of the box.
Configure keywords for competitors, products, and custom mentions.
In this module, we assume you are a Sales Cloud and Sales Engagement administrator with the proper permissions to set up Einstein Conversation Insights. If you're not an administrator, that's OK. Read along to learn how your administrator would take the steps in a production org.
Set Up Einstein Conversation Insights
From Setup, enter Einstein Conversation Insights in the Quick Find box
Then select General Settings.
Note: you do not need to set up Sales Engagements first.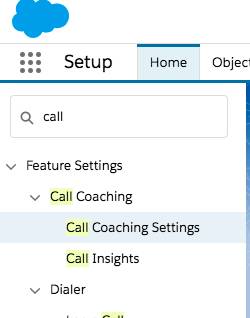 Connect to Recordings
First, you need to connect to your call recordings. If you have Sales Dialer or any other supported partner solution, you will see it on this page. 
In Call Coaching Settings, toggle on the chosen provider (for example, Sales Dialer).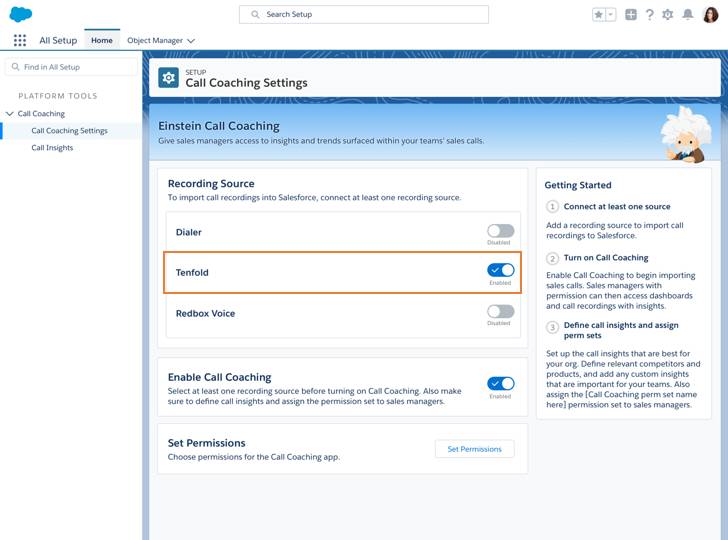 Enable Einstein Conversation Insights
Next, you can toggle on the Einstein Conversation Insights feature. This enables all the user experiences, including the Call Coaching dashboard.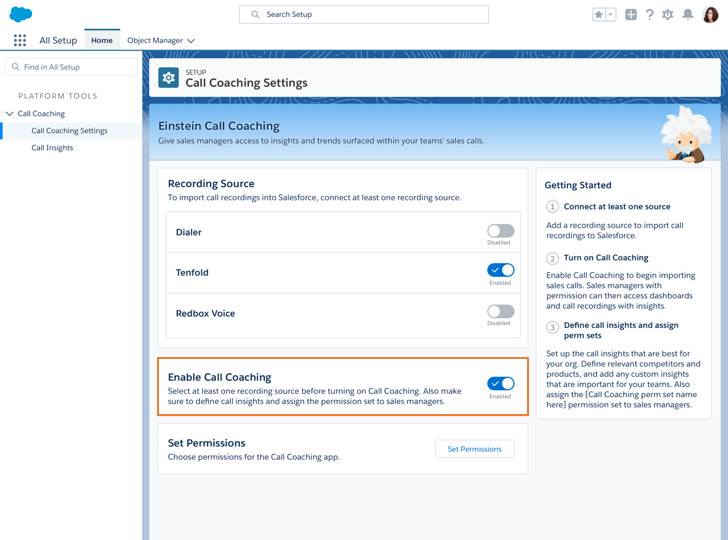 Configure Call Insights
Out of the box, there are two types of insights: keyword insights and automatic insights. 
Keyword insights require you to specify a list of keywords. Currently, this includes Product and Competitor keyword lists.
Automatic insights do not require any further configuration. These include Next Steps and Pricing.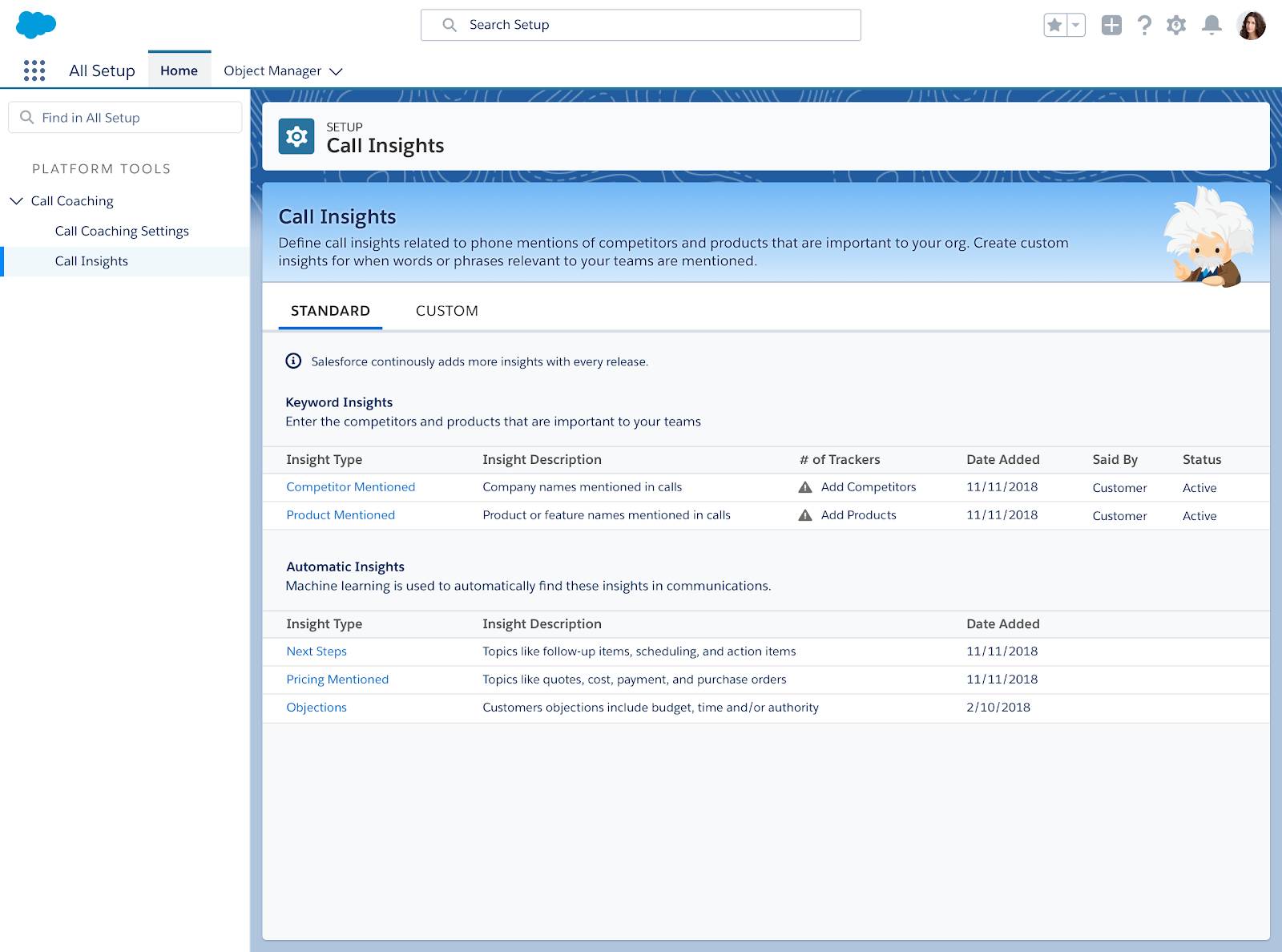 Configure Keywords for Competitor/Product
Click Product Mentioned or Competitor Mentioned. 
You can specify up to 25 keywords for each category. This is useful, for example, if the business would like to know how its reps are selling a particular product. 
You can also specify which side of conversation to analyze (Said By). 
Einstein then looks for these keywords to identify key moments.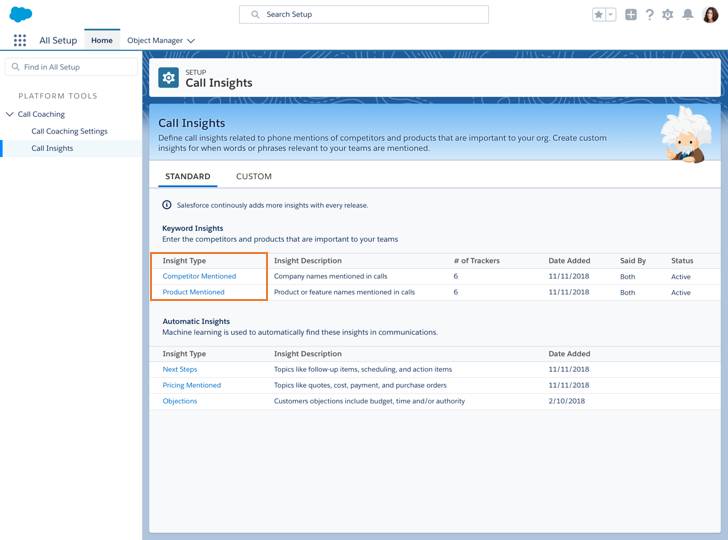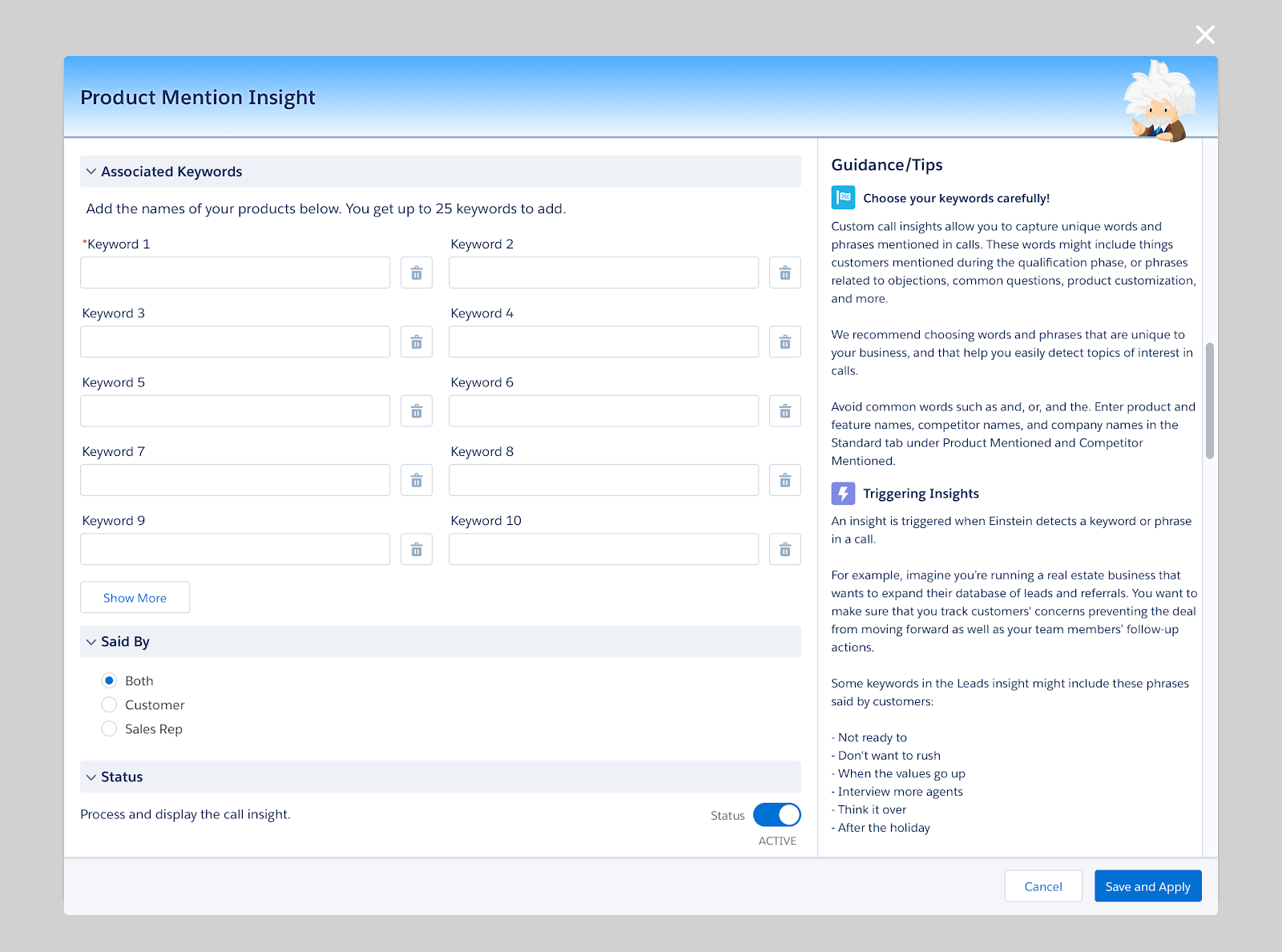 Configure Custom Keywords
Outside of Product/Competitor, you can also create your own set of keywords in a custom category. 
In the Custom tab, click New Custom Insights. This group can also have up to 25 keywords. 
When selecting your custom keywords, we recommend avoiding short phrases that are too common, like "please" or "yes", as well as long sentences. For instance, "I'd like a discount on your product please" is too specific and will likely yield only a handful of mentions if any at all. Phrases of one to three distinctive keywords is the best practice for custom insights. 
Keep in mind there are different ways customers can express the same topic. For example, if you want to track moments where the customer asks for a discount, you could use the keyword "discount" and the key-phrase "percent off". Both can point you towards valuable insights on the same topic.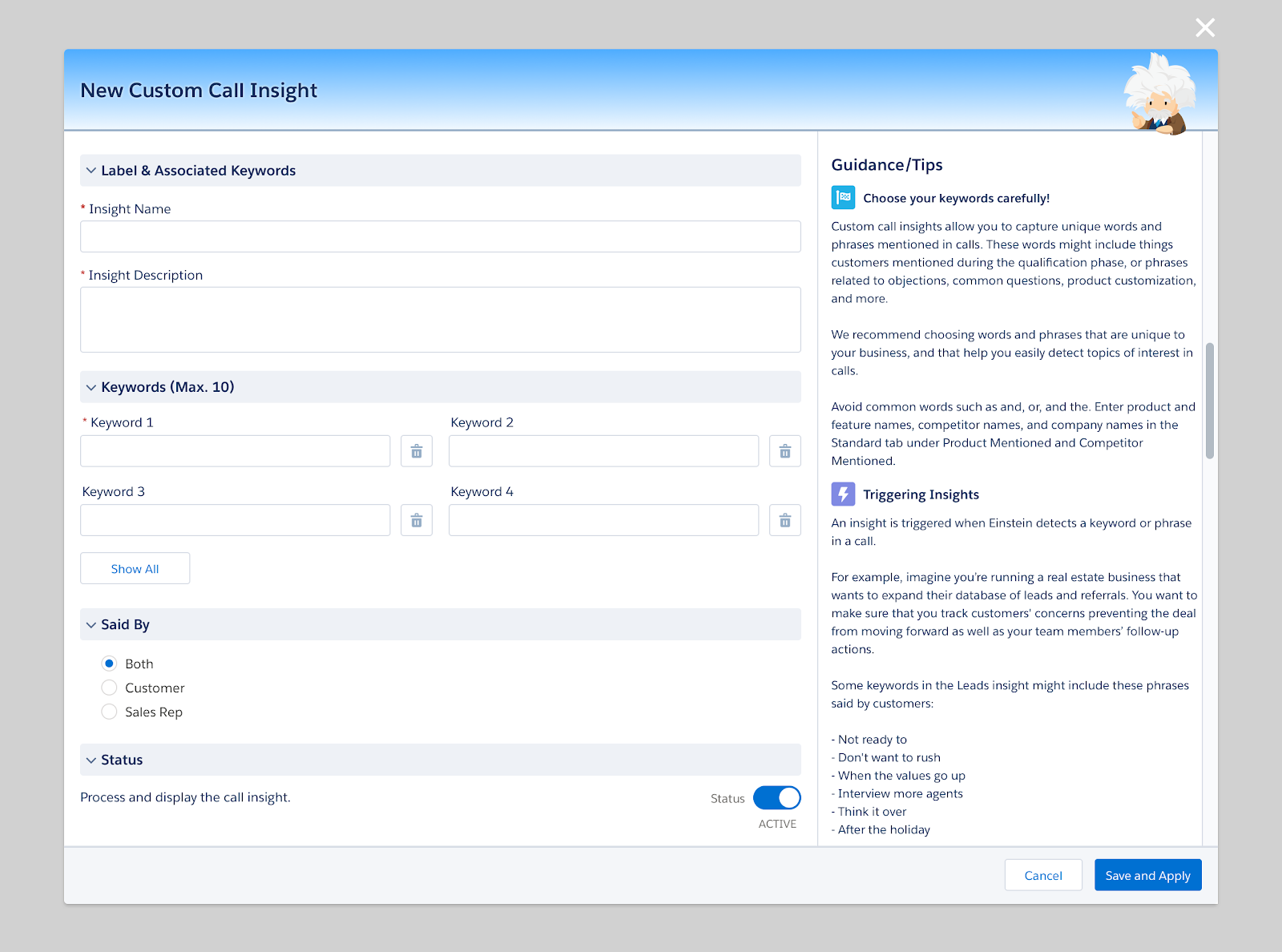 Now that you know all about Einstein Conversation Insights and how to set up and configure, you can use it to start coaching your sales teams.
Resources